This White House Protestor Knitted A Giant Chart Of The US Budget
It's displayed on an umbrella. She also knitted an "Occupy Grandparents" chair cozy.
A protestor sat outside the White House on Monday with a hand-knitted chart of the federal budget.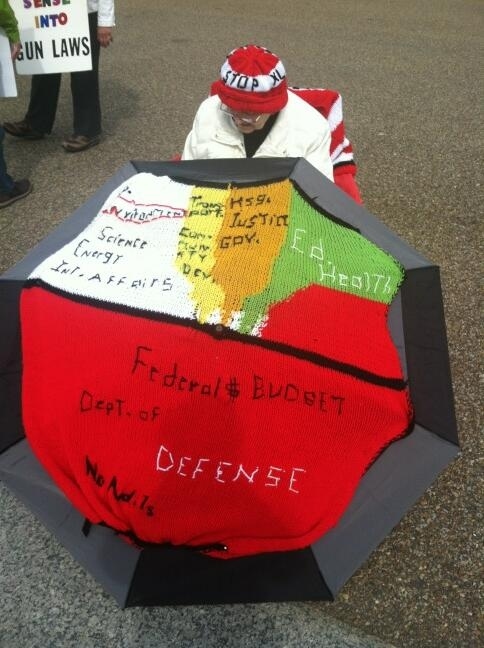 She also rocked a knitted chair cozy reading "Occupy Grandparents: Pay It Forward."