Well, The Late Late Show with James Corden just updated the video for 2017. Which means it's kind of confusing. And it features Corden and...Jeffrey Tambor?
They seem to be fighting over the love of John Boyega, which is relatable enough.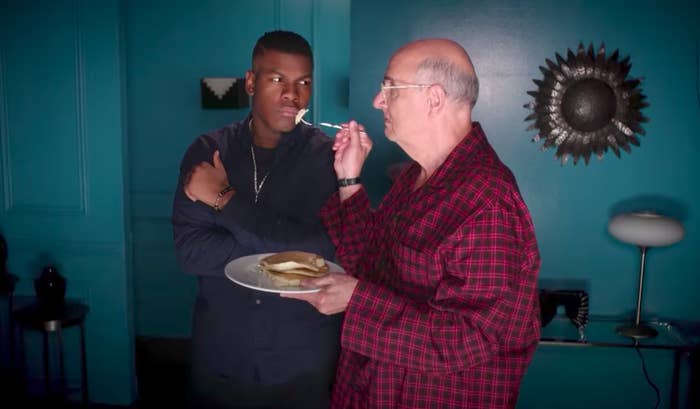 The drama in this video is JUICY, let me tell you.
It's actually all very silly and fun. Just look at these looks.