If you're a fan of MTV's Teen Wolf, you may remember a certain moment in Season 2 when Jackson (Colton Haynes), Erica (Gage Golightly), and Isaac (Daniel Sherman) dance together at a rave.
It's long been a fandom-favorite moment, and it launched countless fan fic stories featuring both Jackson and Isaac as gay, bi, pan, or otherwise attracted to all kinds of people.
Well, that moment came full circle in a scene that played at Teen Wolf's panel at San Diego Comic-Con on Thursday, July 20.
In the scene, which hasn't been released, Jackson struts through the hallway of his old high school. A girl walks by, and he checks her out. Then a boy walks by, and he checks him out, too.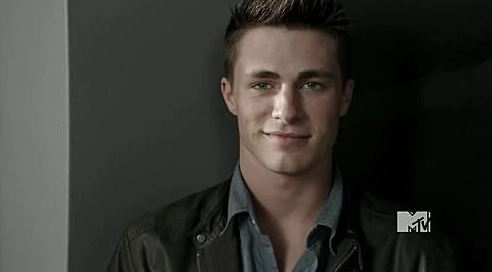 When news of the scene got out, fans, of course, went wild in all directions. Some were thrilled.
Some felt vindicated.
And some thought it wasn't enough.
Basically, there were a lot of Jackson feelings.
UPDATE: On Friday, Haynes stopped by BuzzFeed News's suite at Comic-Con and we asked if he could confirm Jackson's sexual orientation. Here's what he said:
BuzzFeed News has reached out to representatives for MTV for confirmation.