In case you missed it, Oscar-winning icon Lupita Nyong'o was at San Diego Comic-Con recently to promote Black Panther.
And in her off-time, Nyong'o got into a little somethin'-somethin'...
Dressed like the Pink Power Ranger — with a mask and a pink bandana hiding her face and hair — she FREAKING PRANCED AROUND THE FLOOR OF COMIC-CON INCOGNITO.
She snuck around like a pro...
She visited her own action figure...
She took some pics...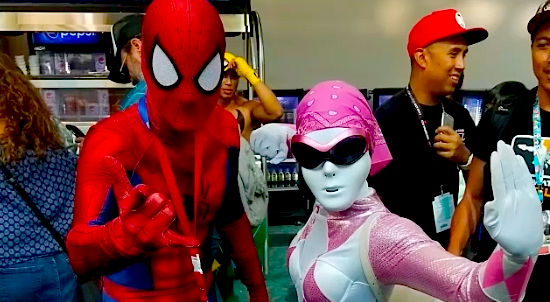 She lounged around like a queen...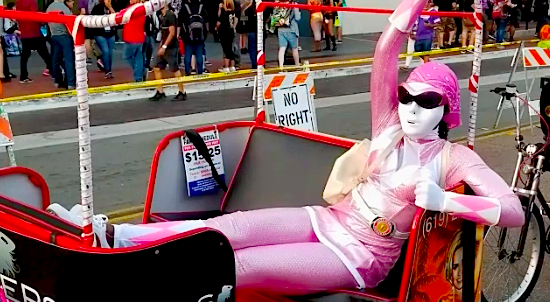 She repped the Marvel team...
Lupita Nyong'o won Comic-Con — pass it on.
But then again, who else even had a chance?
You can watch the full, glorious video here.