Kim Kardashian Says She'll Be Voting For Hillary Clinton After All
"I stand with Hillary. I'm with her."
On Friday, an alleged quote from Kim Kardashian started circulating on social media: "At first I thought, 'Oh my god, I'm so Hillary [Clinton],' but I had a long political call with Caitlyn [Jenner] last night about why she's voting Trump. I'm on the fence."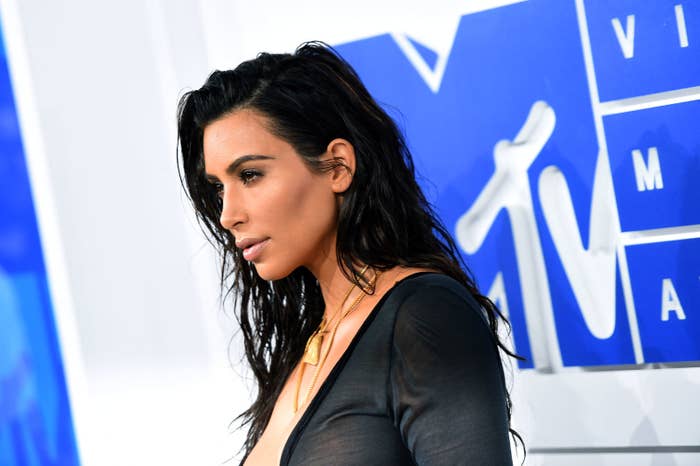 The quote was attributed to Kim's cover story for Wonderland Magazine.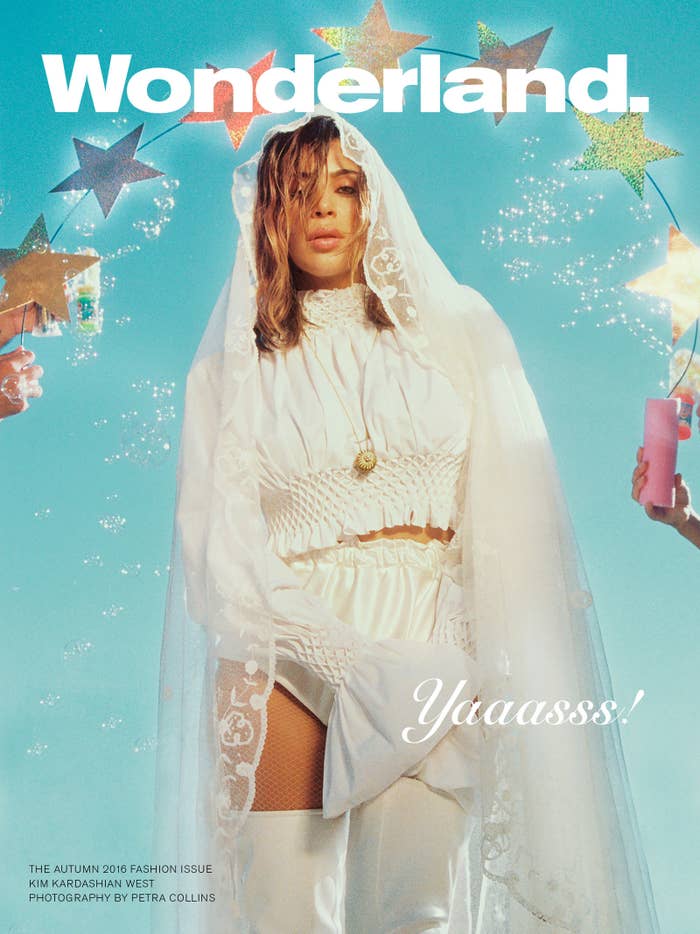 And it definitely raised eyebrows, considering that Kim has been very vocally supportive of Hillary Clinton in the not-so-distant past.
BuzzFeed News noticed, however, that the quote doesn't appear in the online edition of Wonderland's cover story. Or in a PDF version on the author's page.
The quote did, however, appear in a preview version of the article sent to select press, including BuzzFeed UK.
Eve Barlow, the writer of the article, told a Huffington Post reporter that the quote appears in the print version. BuzzFeed News also tried to obtain a physical copy of the magazine, only to be told it hits newsstands tomorrow.
The only mention of Trump in the PDF and online version is this bit about Kanye West's potential bid for president:
Is Kim prepared to be First Lady? She laughs. "Look at all the awful things they're doing to Melania [Trump], putting up the naked photos [of her]… I'll say to Kanye: 'Babe, you know the kind of photos they'd put up of me!' Haha." Who would he be running for? "I don't wanna put words in his mouth, but I'm pretty sure the Democrats. Maybe independent? I don't know how serious he is about it. We'll see…"
Kim also discussed the Black Lives Matter movement, which makes the alleged Trump quote even more puzzling:
"I really want to figure out what is in my heart 100%. I've been speaking out a lot on gun control," she says. Kim wrote a blog in July in response to the murders of Alton Sterling and Philando Castile. Being mother to an African American son in this climate must make her a staunch Black Lives Matter supporter. "Absolutely. But first and foremost, anyone that's compassionate would feel a type of way about that and would want to get involved. Having a black husband, a son, even my daughter… It's a conversation that's always in our household. I wanna raise my kids to not be afraid of people that are supposedly trusted." The police? "Yeah. What a crazy time."
But with the "on the fence" quote making its rounds, people were not pleased: