In case you missed it, earlier this week actor James Woods tweeted his apparent disapproval of the age gap between two young men in the upcoming movie, Call Me By Your Name.
Then Armie Hammer, who stars in Call Me By Your Name, responded with a tweet referencing Woods' long-term relationship with Ashley Madison, who was 19 when she started dating Woods. Woods was 59.
Twitter kinda blew up when Hammer tweeted that.
Charmed star Holly Marie Combs even weighed in.
Then Amber Tamblyn joined the fray. She quote-tweeted Hammer's tweet, saying that Woods tried to pick her and another friend up when Tamblyn was 16.
Woods responded to the accusation, defending his stance on Call Me By Your Name and declaring Tamblyn's claim a lie.
Tamblyn then tweeted a screenshot of a text conversation with someone named Billy, implied to be the other person who was with her when Woods allegedly tried to get them to go to Las Vegas with him. "Since I know people love to question the intengrity [sic] and honesty of women when they come forward with stories like this, here you go," she wrote.
She also hinted that there was more to come.
And on Wednesday morning, Teen Vogue published an open letter to Woods, written by Tamblyn. "Since you've now called me a liar, I will now call you a silencer," Tamblyn wrote. "I see your gaslight and now will raise you a scorched earth."
Tamblyn told her full side of the story, recalling a scene at Mel's Diner in Los Angeles wherein Woods and a friend of his allegedly started a conversation with her and Billy. She said the men "suggested [we] all go to Las Vegas together."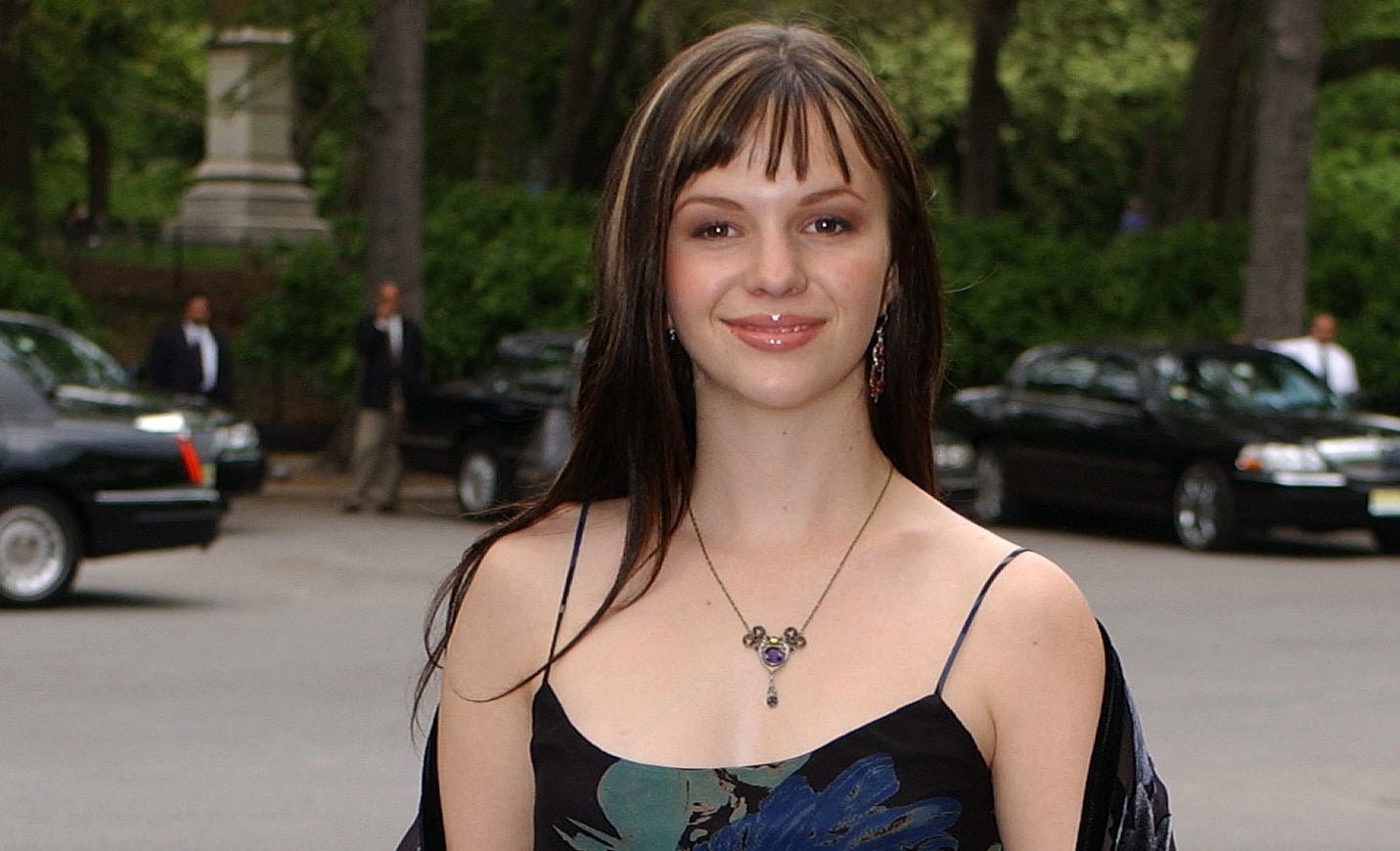 My friend Billy and I were at the Roxy on Sunset Boulevard seeing a band we loved. We decided to go to Mel's diner on Sunset Boulevard in Hollywood to get burgers after. I had just gotten my driver's license and very specifically remember my nervousness trying to park in the diner parking lot. Upon leaving the restaurant we were stopped by you and your friend, who both seemed very nice. At one point you suggested we should all go to Las Vegas together. "It's such a great place, have you ever been?" You tried to make it sound innocent. This is something predatory men like to do, I've noticed. Make it sound innocent. Just a dollop of insinuation. Just a hair of persuasion. Just a pinch of suggestion. "It will be so much fun, I promise you. Nothing has to happen, we will just have a good time together." I told you my age, kindly and with no judgment or aggression. I told you my age because I thought you would be immediately horrified and take back your offer. You laughed and said, "Even better. We'll have so much fun, I promise."

Here's the thing, Mr. Woods. At that time I was not a public persona. I had done a couple years on a soap opera as an actress, but you wouldn't know me from Adam. I'm sure you've racked your brain trying to remember how you could've possibly hit on the actress Amber Tamblyn at a diner almost two decades ago. You think, it's not possible, there's no way I would've been so stupid as to hit on a 16-year-old known actress. But I wasn't known then, James. I was just a girl. And I'm going to wager that there have been many girls who were just girls or women who were just women who you've done this to because you can get away with it.
Tamblyn's accusation also brought out others who claim Woods hit on them as teens.
"The saddest part of this story doesn't even concern me but concerns the universal woman's story," Tamblyn wrote in her open letter. "The nation's harmful narrative of disbelieving women first, above all else."
Tamblyn once again addressed the situation in an Op-Ed published by the New York Times over the weekend. "This is less about what just happened with Woods and more about Woods Culture and how we can end it," she said of the piece on Saturday.
She said that Woods's claim that her account was false reminded her of previous experiences:
Mr. Woods's accusation that I was lying sent me back to that day in that producer's office, and back to all the days I've spent in the offices of men; of feeling unsure, uneasy, questioned and disbelieved, no matter the conversation.
"The women I know, myself included, are done, though, playing the credentials game," Tamblyn says near the end of her piece.
I have been afraid of speaking out or asking things of men in positions of power for years. What I have experienced as an actress working in a business whose business is to objectify women is frightening. It is the deep end of a pool where I cannot swim. It is a famous man telling you that you are a liar for what you have remembered. For what you must have misremembered, unless you have proof.

The women I know, myself included, are done, though, playing the credentials game. We are learning that the more we open our mouths, the more we become a choir. And the more we are a choir, the more the tune is forced to change.
A number of people have thanked Tamblyn for writing the Op-Ed.
BuzzFeed News has reached out to Tamblyn and Woods for further comments.