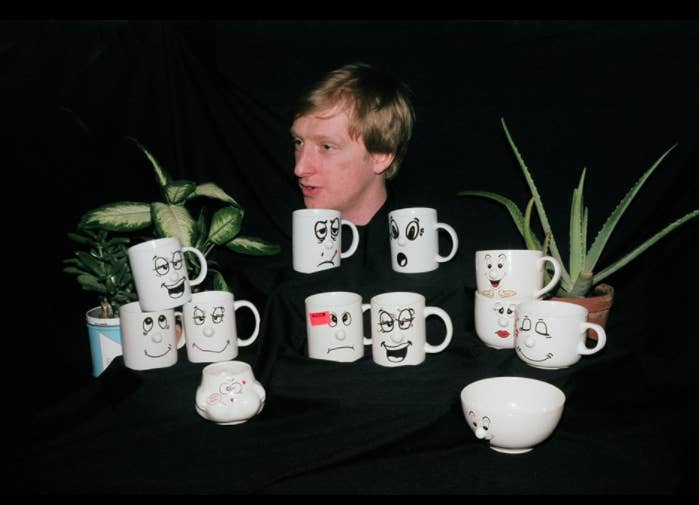 The record label Captured Tracks has dropped Alex Calder, one of its singer-songwriters, after learning of allegations of sexual assault. "Recently, an allegation of sexual assault has come to our attention," reads an Oct. 13 post on Captured Tracks' official Facebook page. "We have been working tirelessly to speak with all parties involved and are no longer working with Alex moving forward."
Calder is a Canadian musician who was previously a member of Mac DeMarco's band Makeout Videotape. He had a self-titled album set for release with Captured Tracks. "We will not be proceeding with the release of his album, previously set to come out October 20th," the Facebook post read.
Captured Tracks' decision to drop Calder comes after the punk band Zex were dropped from Magic Bullet Records in September following sexual assault claims against guitarist Jo Capitalcide. Capitalcide later announced that he was suing the label for defamation, writing in a statement, "I denounce [the allegations] as false and have undertaken a defamation lawsuit this week for spreading false information about me and Zex."

Both allegations follow the news that Ben Hopkins, half of the queer punk duo PWR BTTM, was accused of sexual assault in May. The band were dropped by their label, Polyvinyl Records, which said in a statement that "throughout 20 years, Polyvinyl has purposefully operated on the core principle that everyone deserves to be treated with fairness and respect."
Pitchfork reported that Captured Tracks has removed Calder's Time EP from its official Soundcloud, though Time and other past works remain up on Spotify and Apple Music. "Unfortunately, you can't just hit a button on a Friday afternoon and remove catalogue from streaming sites outside Soundcloud and Bandcamp," a representative for the label said in a statement to Pitchfork. "We've been doing our best due-diligence in finding the truth about the allegations and respecting the third party as much as possible, none of these decisions were made hastily as this is obviously a serious matter that goes beyond the remit of being a record label."

When asked for further comment, a representative for Captured Tracks told BuzzFeed News, "As of now, the extent of our comments on this subject have been made."
BuzzFeed News has reached out to representatives for Calder for a further comment.
UPDATE
In a Facebook post on Oct. 18, Calder admitted to the assault and apologized, stating that he wanted to hold himself publicly accountable and open up dialogue about consent. He also stated that he is pursuing counseling and consent training. You can read his full statement below.