On Sunday night, a gunman killed 59 people and injured more than 500 people in Las Vegas during a open-air country music event. Stephen Paddock, who police have identified as the shooter, opened fire from the 32nd floor of Mandalay Bay hotel onto crowds at the Route 91 Harvest festival.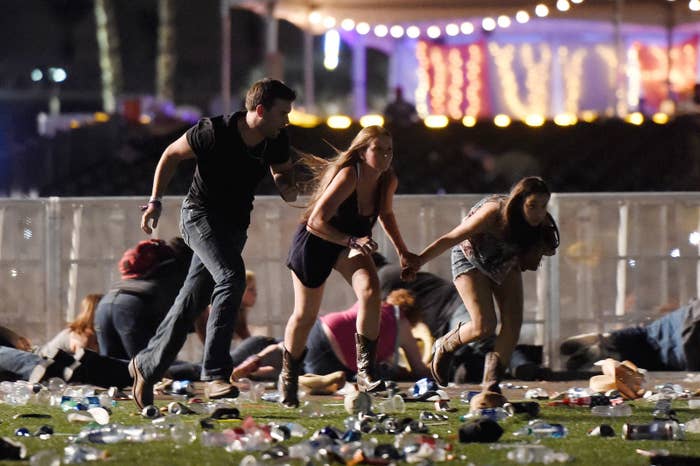 Shots broke out during the set from country star Jason Aldean, who was not hurt. He later sent out "thoughts and prayers" for the victims.
This was the deadliest mass shooting in modern US history. Forty-nine people were killed in the Pulse nightclub massacre in 2016. The incident has once again opened up the debates surrounding public safety, gun control, and what acts are considered to be "terrorism." Some public figures have posted their thoughts to social media.
Singer Ariana Grande also commented on the attack on Twitter, urging for gun control. "We need love, unity, peace, gun control & for people to look at this & call it what it is = terrorism," she wrote.
The pop star has a unique perspective on terrorism. On May 22, outside of her concert in Manchester, England, a suicide bomber killed 23 people; 250 more were injured.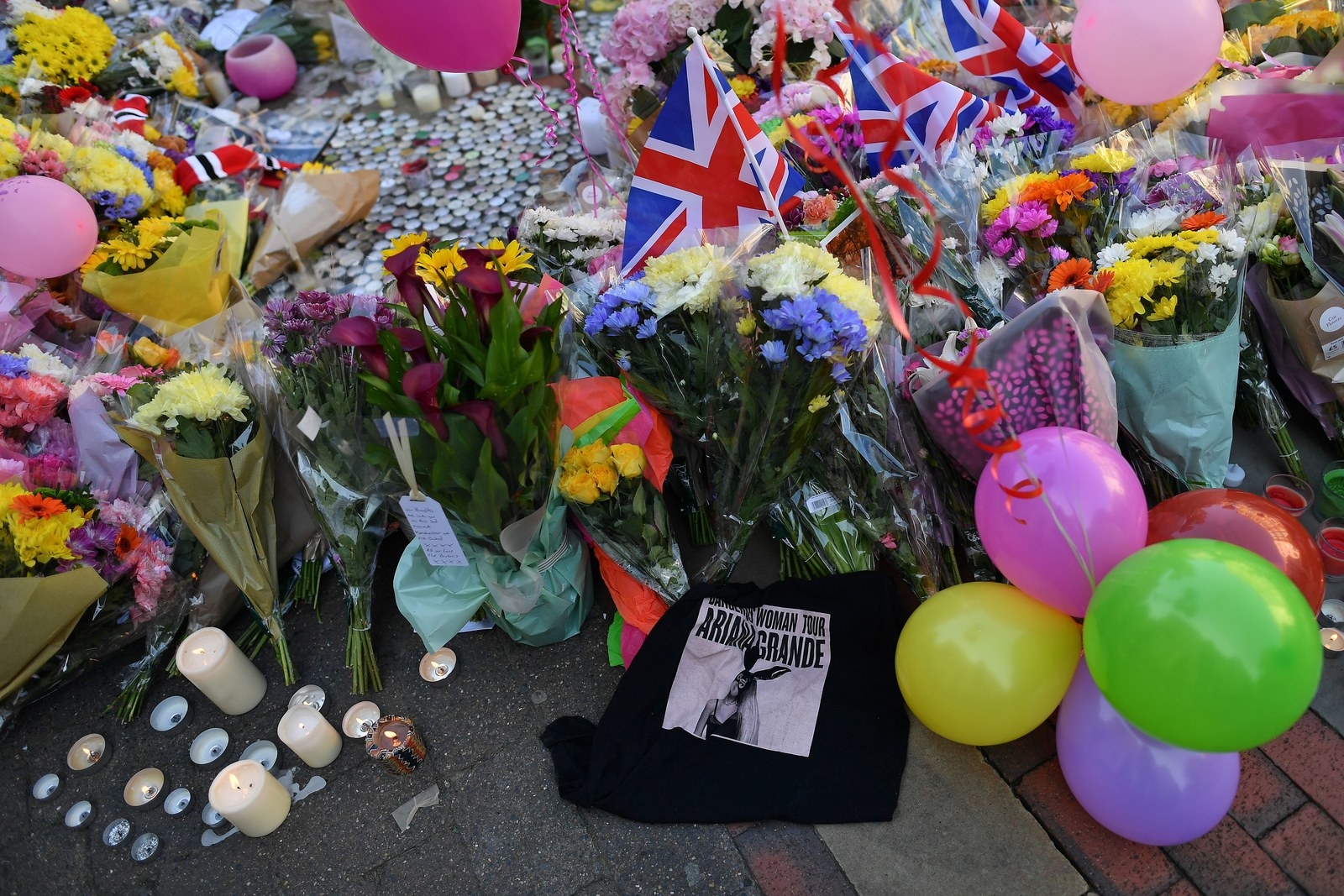 The violent Manchester incident and the June 2016 Pulse nightclub murders had echoes of the 2015 terrorist attack in Paris, during which shooters gunned down 89 people during an Eagles of Death Metal concert inside of a theater.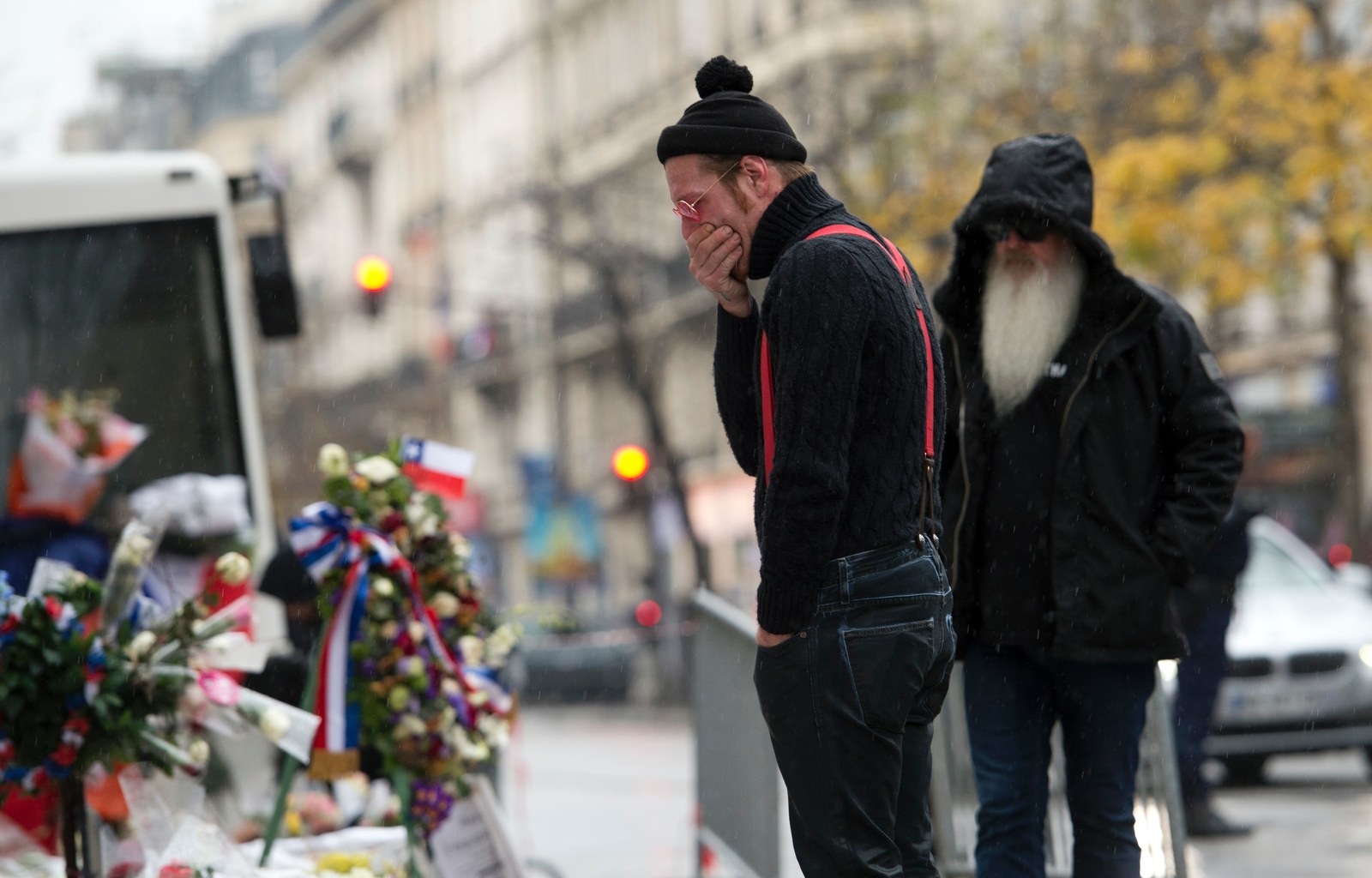 Upon returning to Paris four months later, Eagles of Death Metal frontman Jesse Hughes shared his own thoughts on gun control. "Until nobody has guns, everybody has to have them," he told iTele in Feb. 2016. "Did your French gun control stop a single fucking person from dying at the Bataclan? If anyone can answer yes, I'd like to hear it."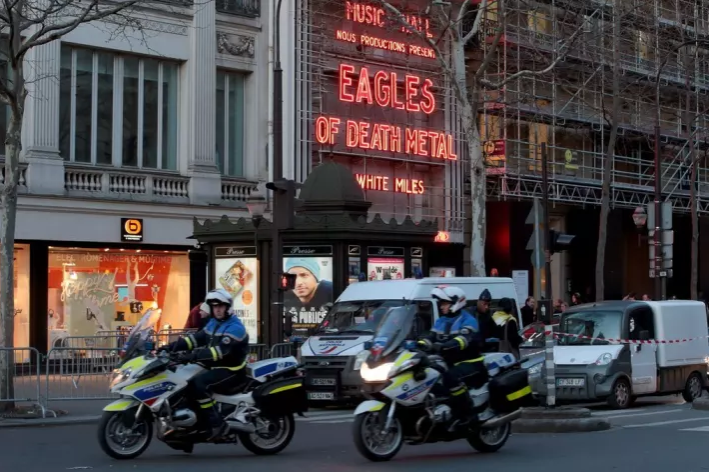 After the bombing at Grande's concert this spring, Hughes talked with the singer. "I felt a bizarre — I almost hate to admit this — but a bizarre relief of sorts that I wasn't the only one. ... [Grande and I] ended up talking, having a conversation, and she was the only girl in the world that could relate to me, to my particularly unique lead-singer experience," Hughes told Yahoo.
Concert venues, clubs, arenas, and other centers for entertainment and leisure are considered "soft targets" for attacks and shootings; however there are a few things that attendees can do to keep themselves safe.
UPDATE: The number of people killed in the Las Vegas shooting has been updated.