There are a lot of amazing things about Ocean's 8, including, but not limited to: 1) a truly incredible cast, 2) every single suit Cate Blanchett rocks in it, 3) every single smug smirk that appears on Sandra Bullock's face.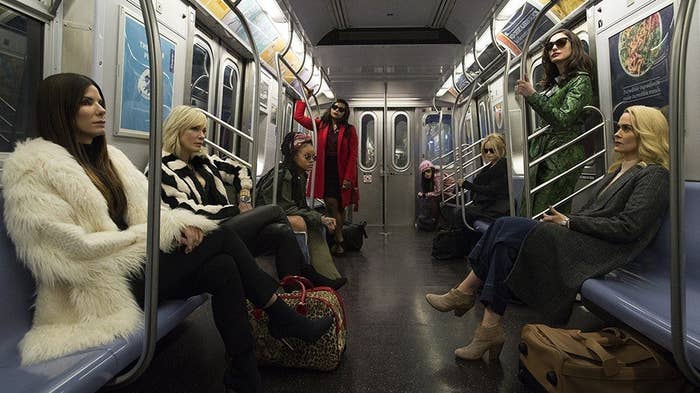 But one of the best parts of the movie, UNDENIABLY, is Anne Hathaway's performance as mega-celebrity Daphne Kluger, the woman tasked with wearing the necklace most of the cast is trying to steal.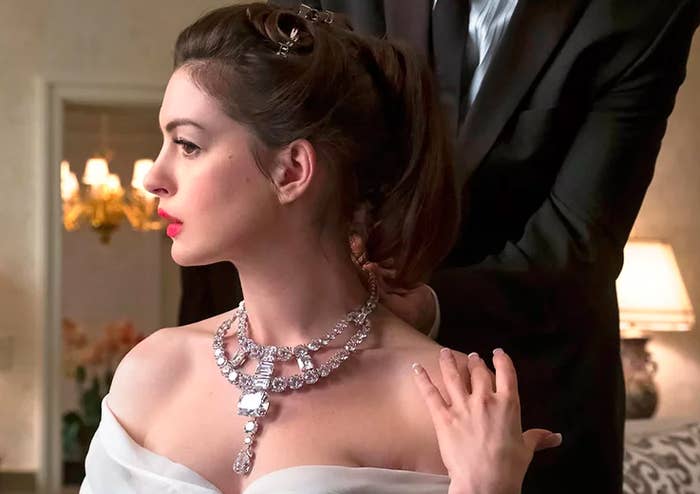 This is a cast of heavy hitters. And we already know that Hathaway, too, is a Hollywood powerhouse. She's good in everything she's in.
But let me tell you: Daphne is special.
The character is pretty meta, for one. Daphne is a send-up of Hollywood culture and ego, which means that while Hathaway isn't really playing herself — ego-driven starlet has never really been part of her public image — she is parodying an industry she's been part of her entire adult life.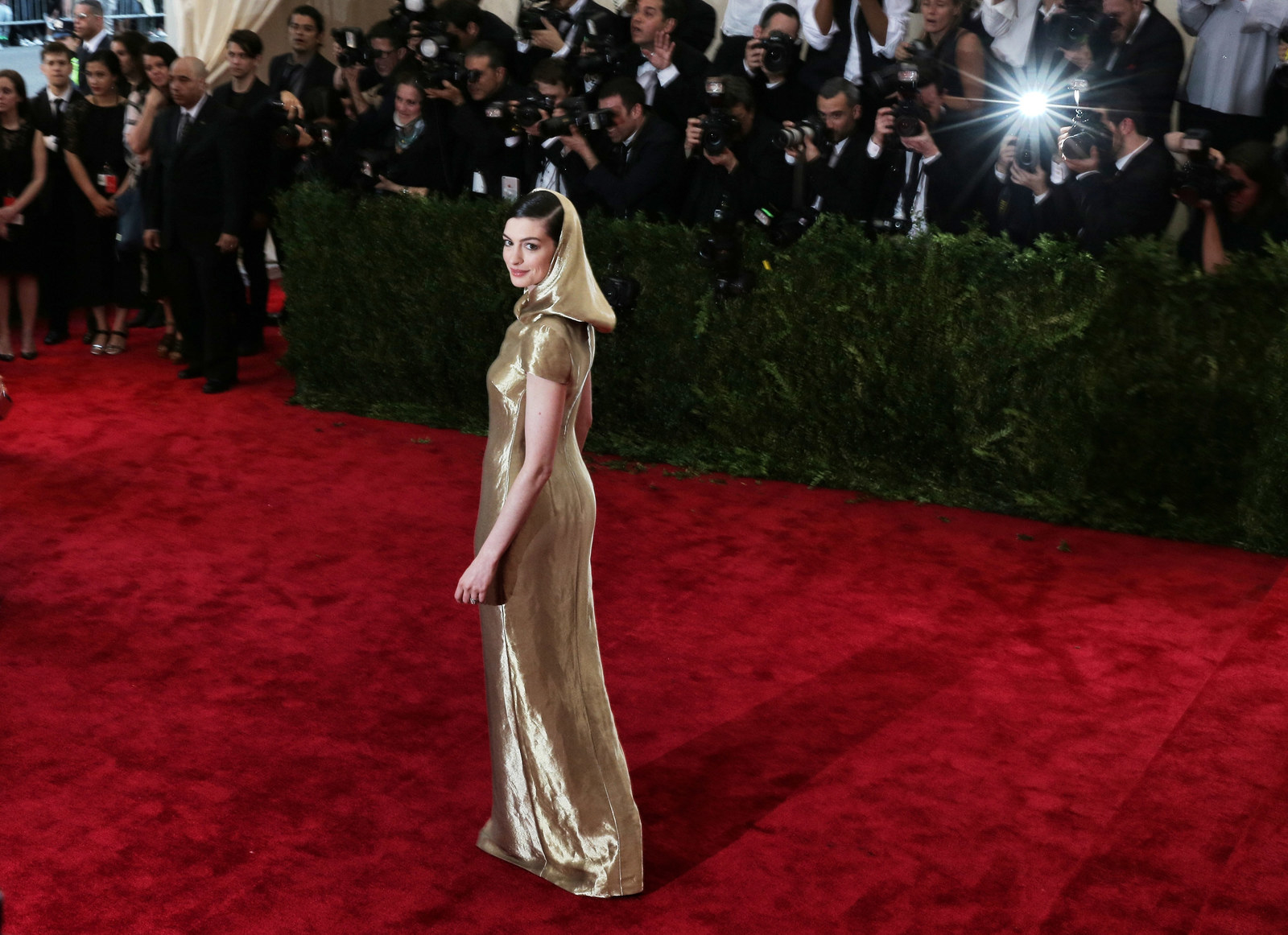 And she plays it so well.
There's a physicality that Hathaway adopts as Daphne. It's the way she's constantly in motion, her lips always pursed, her whole magnificently expressive face playing out what you think is her every thought and feeling.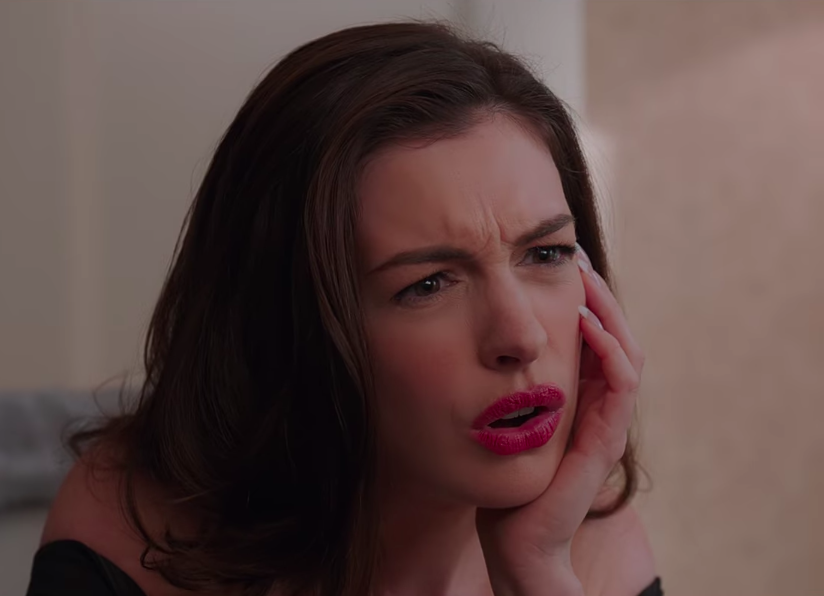 It's smooth and it's smart. She's the funniest thing in the whole film.
It's the kind of performance that elevates not just Daphne or Hathaway but the entire movie.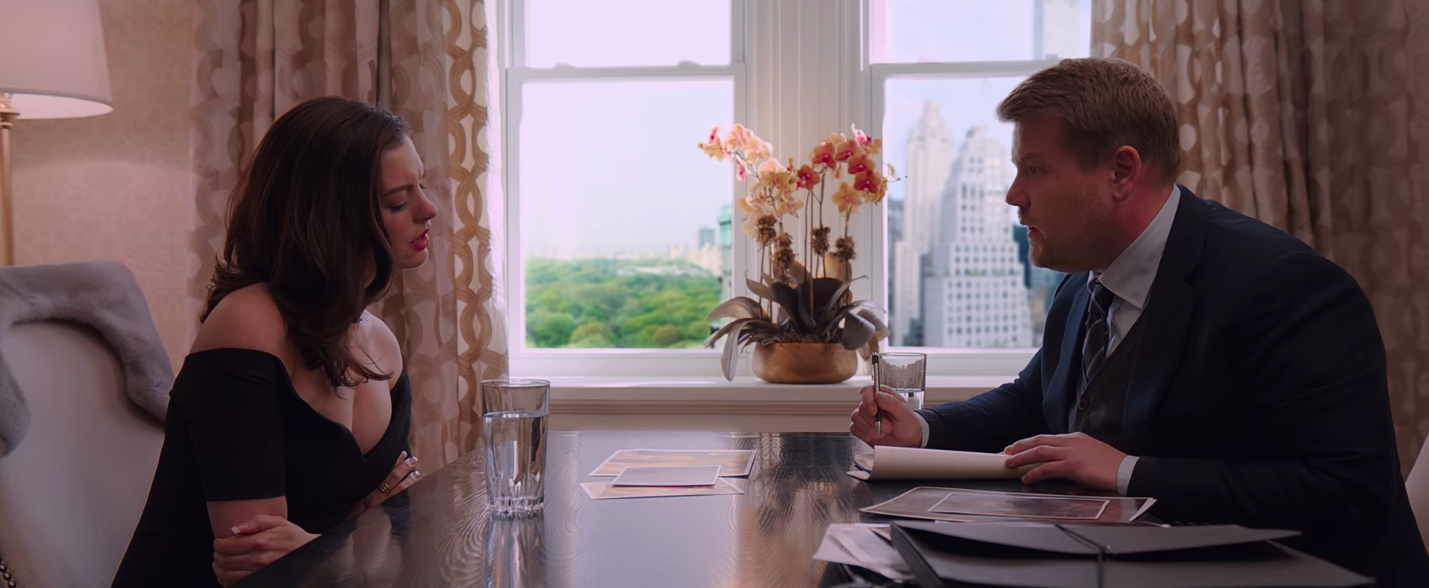 So just remember: Literally never underestimate Anne Hathaway, because she will come for your goddamn wig with the performance of a lifetime.