Watching a good romantic comedy series can feel like watching a thriller, with every emotional turn keeping you on the edge of your seat. And even though Hollywood might not be making as many big-screen rom-coms as it used to, the genre is very much alive and well on television. They're everywhere, if you know where to look. And TV has something that film doesn't — room to breathe and grow with its story, which can lead to some truly excellent tension and the space to pivot to whichever characters have the most compelling chemistry.
Here are a few TV rom-coms you might enjoy. To make things easier, all of the shows on this list are streamable somewhere.
Lovesick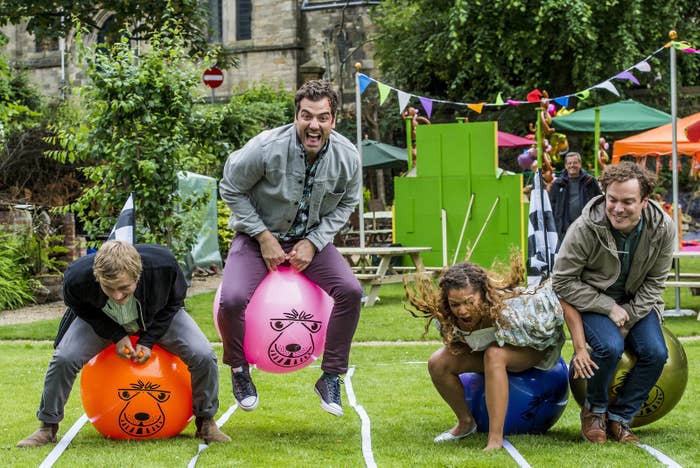 Lovesick was originally called Scrotal Recall, because the first season of the show follows a young man named Dylan (Johnny Flynn) as he finds out he has chlamydia and contacts every woman he's had sex with, reliving their relationship in the process. But this isn't a frivolous sex comedy like the original title suggested. Instead, it's a thoughtful, heartrending look at Dylan's group of friends — including Flynn as Dylan, Antonia Thomas as Evie, Daniel Ings as Luke, and Joshua McGuire as Angus — as they try to figure out what they want from their love lives. There's also a genuinely gripping will-they-or-won't-they romance between Dylan and Evie.
Lovesick is one of the most emotionally intelligent shows on television, the kind of gem that gets its joys and its conflict from the depths of humanity in a way that feels both fresh and genuinely challenging. It's also just a good time, with friendship ensemble hijinks for the ages. The episodes are short, too, and there are only 22 total. It's a quick watch.

Where can I watch it? Netflix

Younger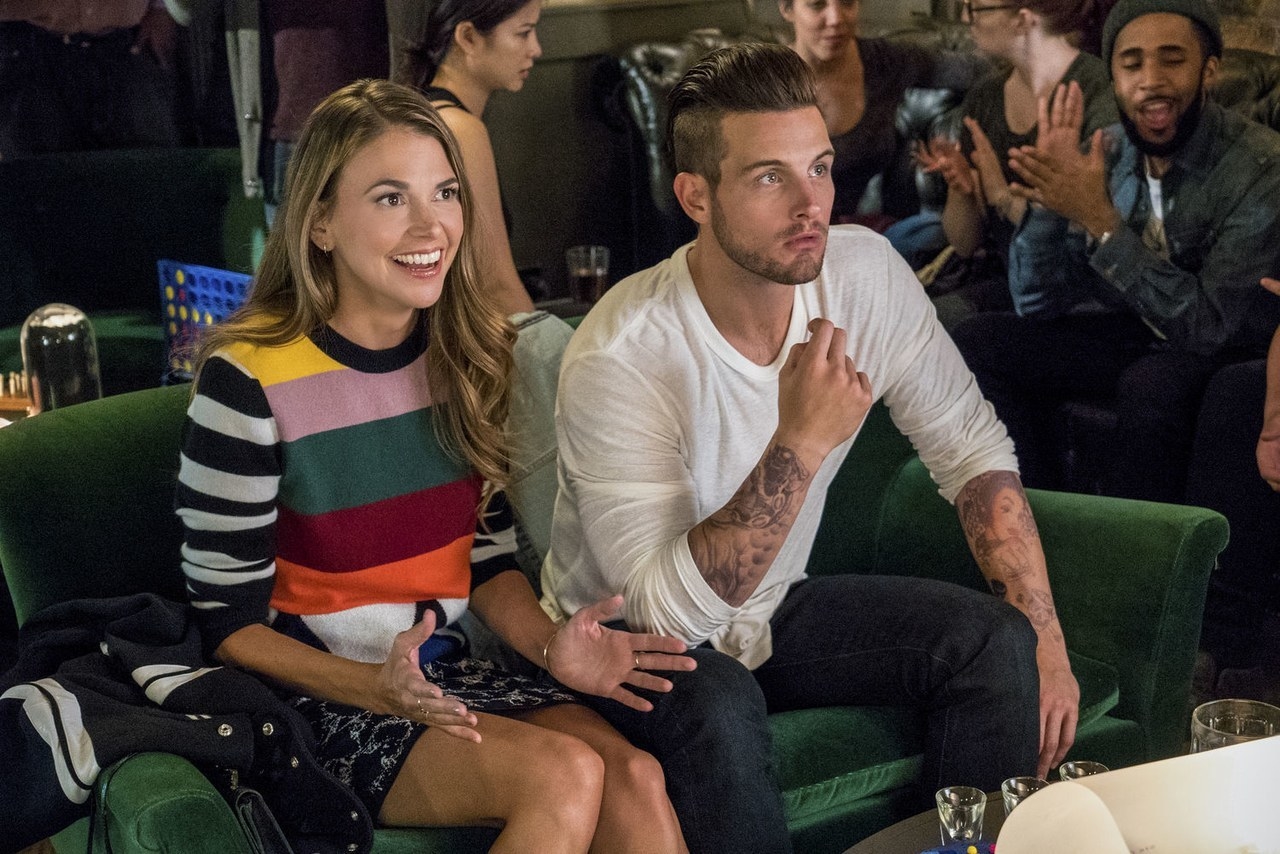 Younger is built on a wacky premise that could have been very hit or miss, but in swinging for the fences, the show managed to land somewhere pretty special. In Younger, a 40-year-old woman named Liza (Sutton Foster) separates from her husband and tries to jump back into the publishing industry after 18 years as a stay-at-home mom. Unable to land a job because of the gap on her résumé, she pretends to be a 26-year-old. It works, and she jumps into an exciting job as an assistant at a publishing house. She also meets a hot, considerate young man (Nico Tortorella), develops a thing for her boss (Peter Hermann), and gets to know the actual 26-year-old she's working with (Hilary Duff, in one of her best roles ever). There's a lot of delicious tension in this show, both from Liza's looming secret and from the bonkers amount of chemistry between her and both of her major love interests. This show does their love triangle right, partially because everyone involved feels like a full person with their own hangups, obstacles, and hopes for how things might play out.

Where can I watch it? Hulu
Insecure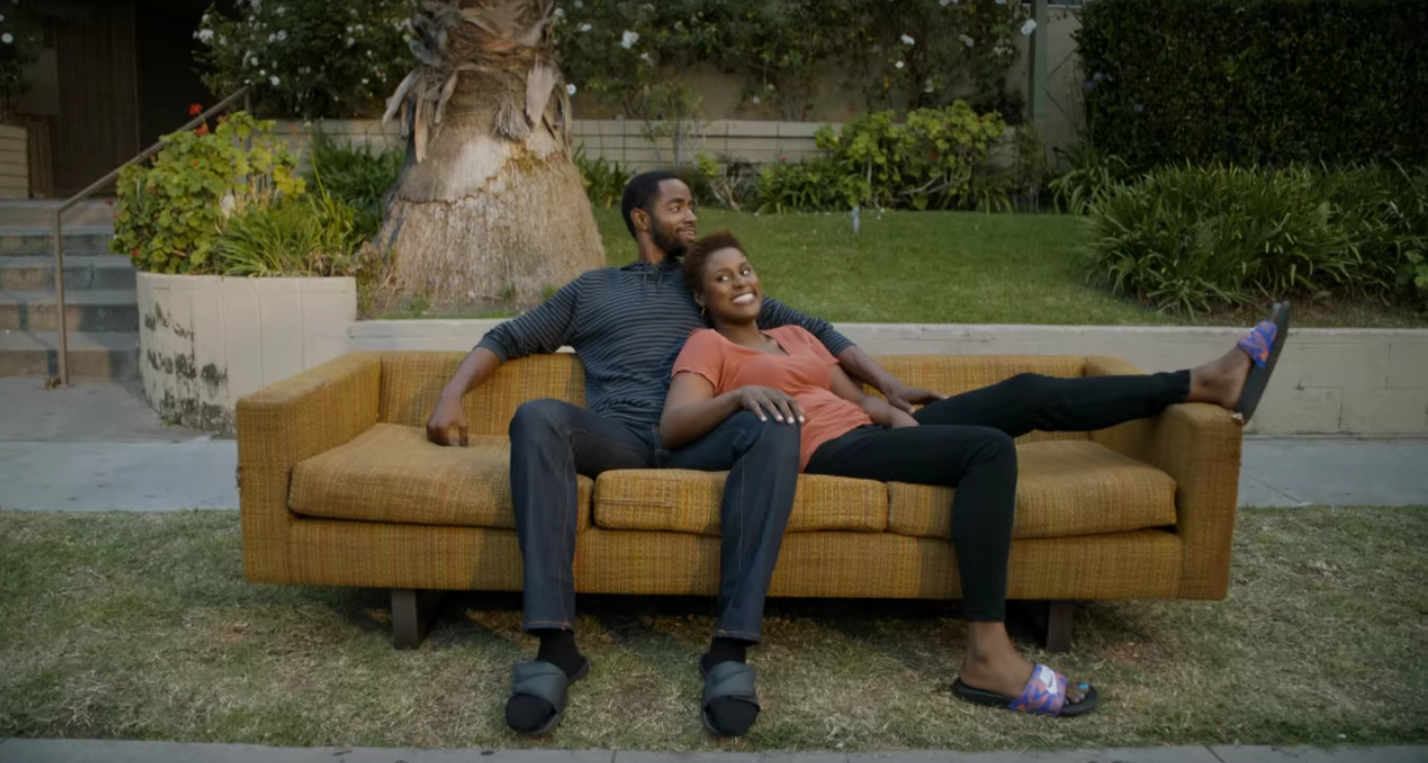 Insecure is very much a friendship comedy and a comedy about one woman (Issa Rae, as Issa) as she navigates her late twenties. It also happens to be a rom-com, and one of the most fun of them at that. But because this is very much a show about growing up during a certain part of your life, it's always interested in diving into the romantic ins and outs that can come with that. When we first meet Issa, she's in a struggling relationship with a live-in boyfriend, Lawrence (Jay Ellis), and is grasping to figure out what she actually wants from Lawrence and herself. Things twist and turn around her taking that journey, while we also get the perspectives and tribulations of those aforementioned friends. Yvonne Orji as Molly is a particular standout, as her character is on her own confused romantic warpath. Watching these characters find their way feels remarkably like watching your own friends do it, complete with the frustrated texts you send about them behind their backs when they make foolish choices. The soundtrack rules, too.
Where can I watch it? HBO
Chewing Gum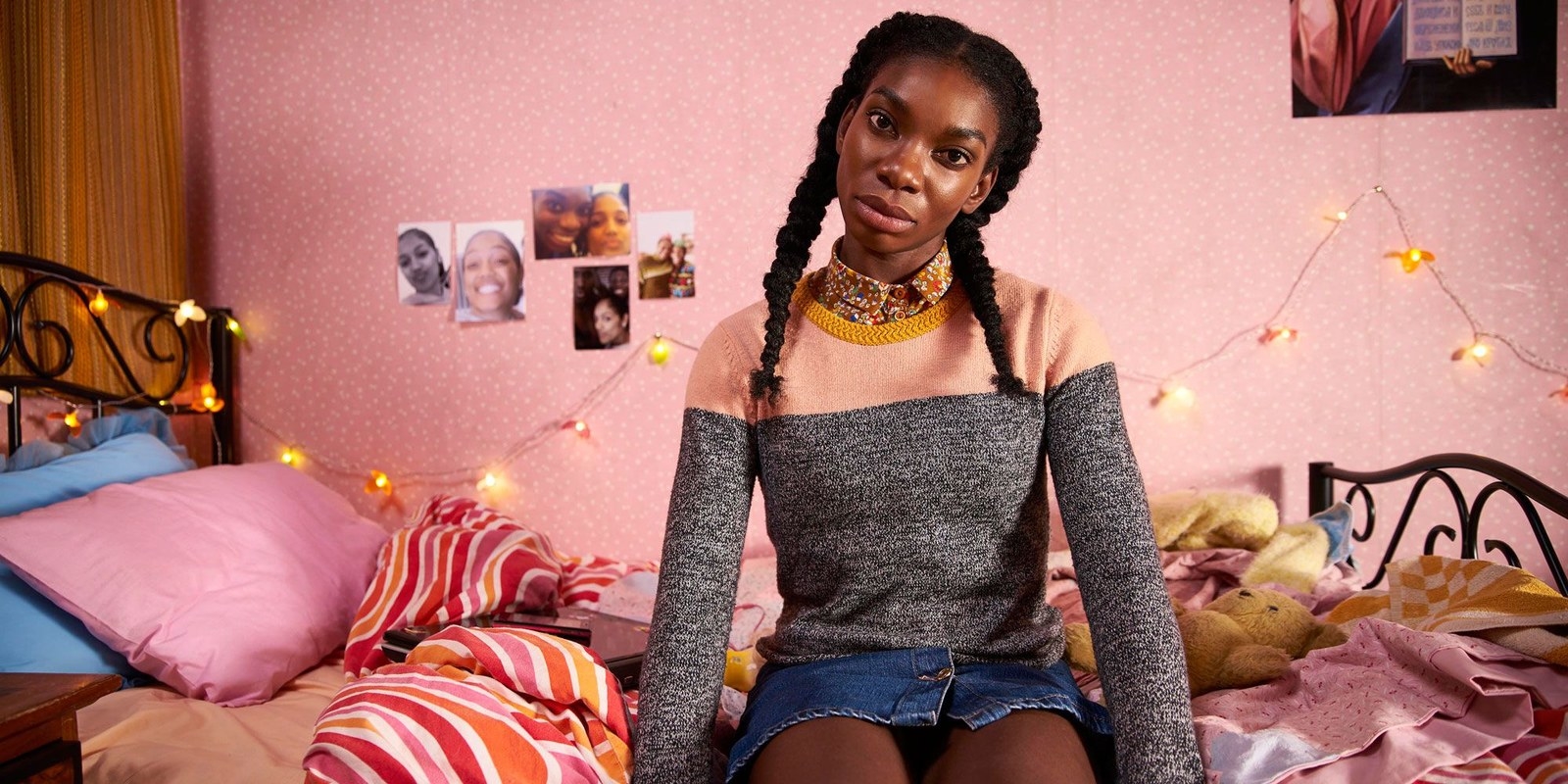 Centered on a young woman named Tracey (Michaela Coel) who was raised religious and is determined to have sex, Chewing Gum is a romp. It's also a very easy watch: It's only two seasons of six half-hour episodes each. There's a central romance between Tracey and her ain't-shit hookup/boyfriend Connor (Robert Lonsdale), as well as a lot of other ~exploits~ that make the show reflect its title: elastic and tasty, like an afternoon treat that throws you back to what it feels like to crush and to lust.
Where can I watch it? Netflix
You're the Worst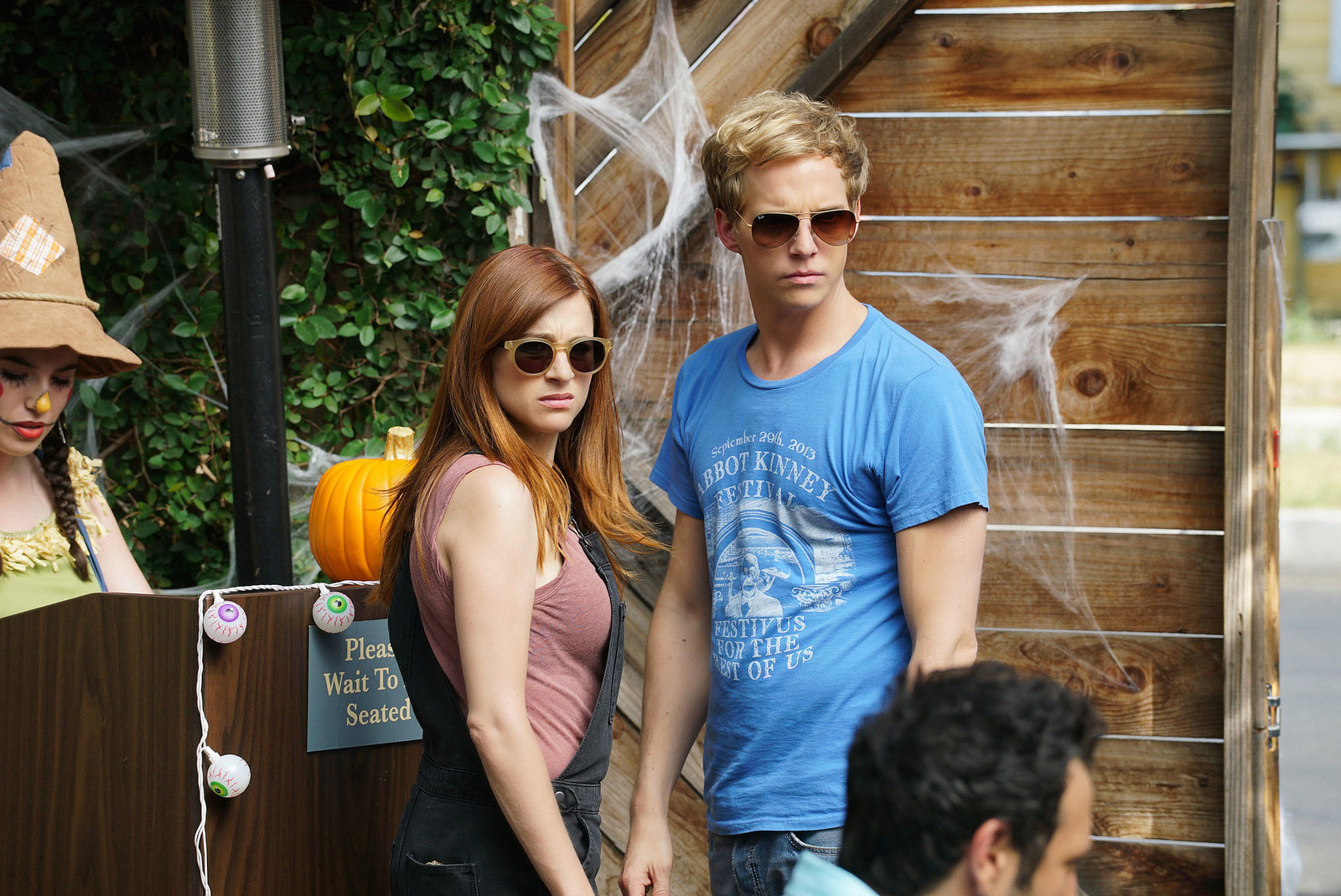 You're the Worst is literally a show about two terrible people (Aya Cash and Chris Geere) who find on-again off-again love in each other, and it's wonderful. You're the Worst managed to make these toxic people feel relatable; they found their mushy centers while also leaving some of the spikes on for all of our entertainment. Trash people need love too, after all, and who among us hasn't felt like a pile of unlovable garbage from time to time? The result is a truly romantic show, and one that also dives into hard topics like depression in really interesting ways.
Where can I watch it? Hulu
Crashing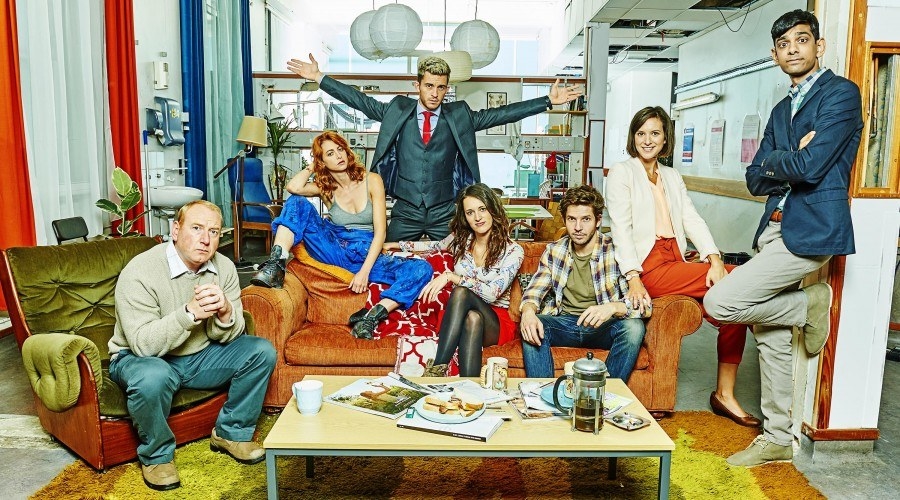 Though creator Phoebe Waller-Bridge is better known for her series Fleabag and the more recent Killing Eve, Crashing came before either of those and is a stellar showcase of her brilliantly twisted mind. In Crashing, Waller-Bridge's wicked read on the human brain comes through romantic entanglements. There are the two lifelong best friends (Waller-Bridge's Lulu and Damien Molony's Anthony) who seem trapped in their inability to actually speak their feelings for each other aloud; the will-they-or-won't-they of two men (Amit Shah as Fred and Jonathan Bailey as Sam) who become friends and maybe more; the tawdry push and pull of a young painter (Julie Dray as Melody) and the older divorced man who becomes her muse (Adrian Scarborough as Colin). They all live together as property guardians of an abandoned hospital. The series only lasted for a single near-perfect season of six episodes, which means you'll be wishing for a little bit more. But if romantic comedy is a genre you're drawn to, I promise it's worth it to live a little while in the dark joys of this one.
Where can I watch it? Netflix
The Mindy Project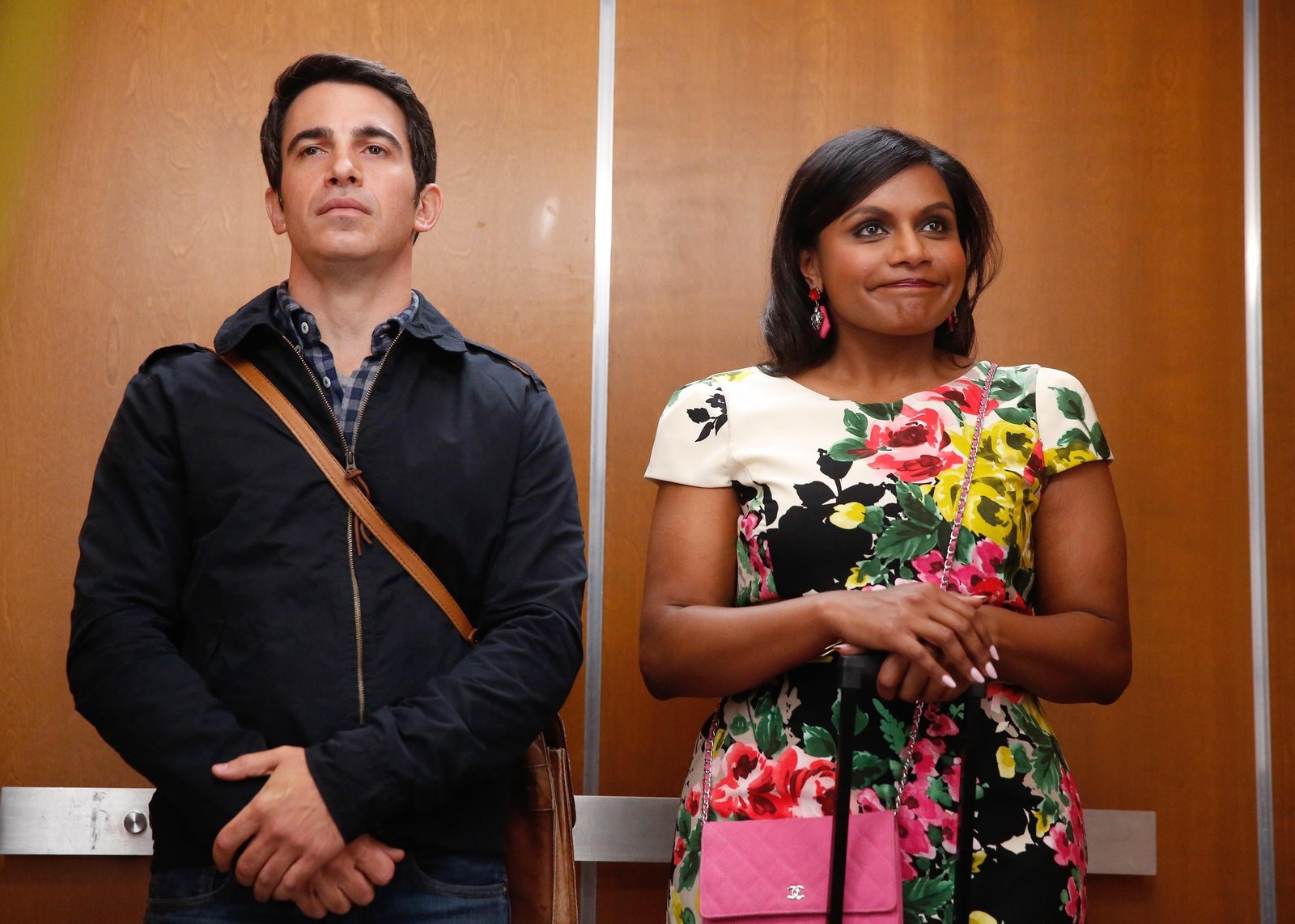 This show has to be on this list, because The Mindy Project is literally an ode to the romantic comedy genre. Starring Mindy Kaling as Mindy Lahiri, an OB/GYN, the series was at its best when it was in the full swing of its enemies-to-friends-to-lovers storyline with Mindy's coworker Danny (Chris Messina). There are also episodes that send up rom-com classics like When Harry Met Sally, though the series as a whole could count as an homage as well. And one of the most fascinating parts of The Mindy Project comes from the ways it breaks from typical rom-com tradition. I won't spoil exactly how, but over the course of its run, the show turned its tropes on their head more than once.
Where can I watch it? Hulu
The End of the F***ing World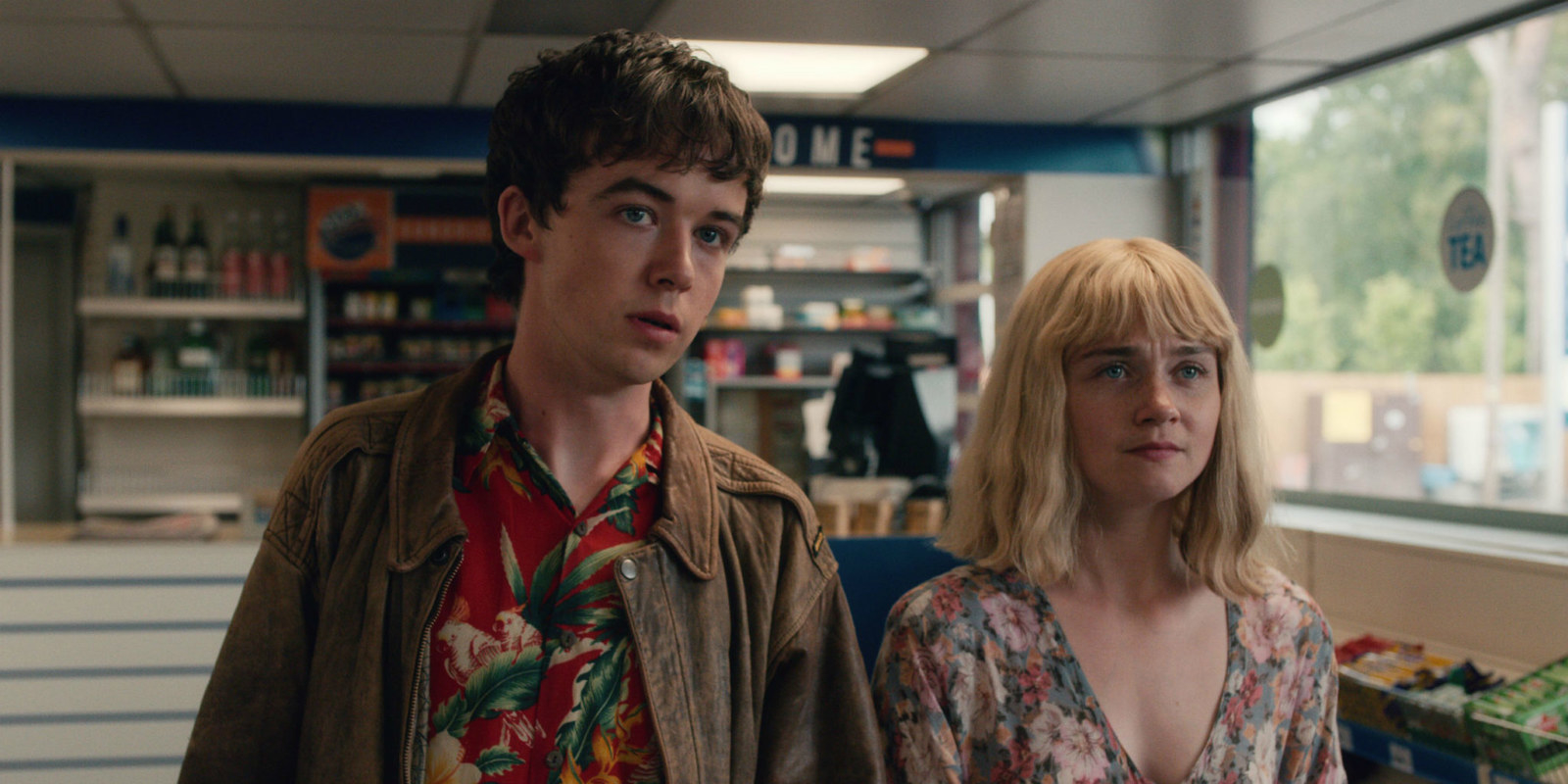 If you're looking for a romantic comedy about a man who thinks he wants to be a serial killer, I've got good news for you! The End of the F***ing World may be the bleak, somehow touching show you're looking for. James (Alex Lawther) is a teen who thinks he's a psychopath, and who decides that it's time to make his first kill. As his first mark, he picks a girl from school (Alyssa, played by Jessica Barden) who has a crush on him. Instead, she convinces him to run away with her. Important spoiler alert: He doesn't murder her, and what unfolds instead is a surprisingly tender look at two people getting to know each other. It's a teen Bonnie and Clyde.


Where can I watch it? Netflix
Catastrophe
Not all rom-coms need to be meet-cutes and will-they-or-won't-theys. Catastrophe is brilliant precisely because it lives in the aftermath of all that: Rob (Rob Delaney) and Sharon (Sharon Horgan) meet-cute, sure, but she also immediately gets pregnant and they jump right into an engagement and a life together. It's a show about middle age, family life, and commitment. It's also just incredibly smart, wicked, and poignant.
Where can I watch it? Amazon
Awkward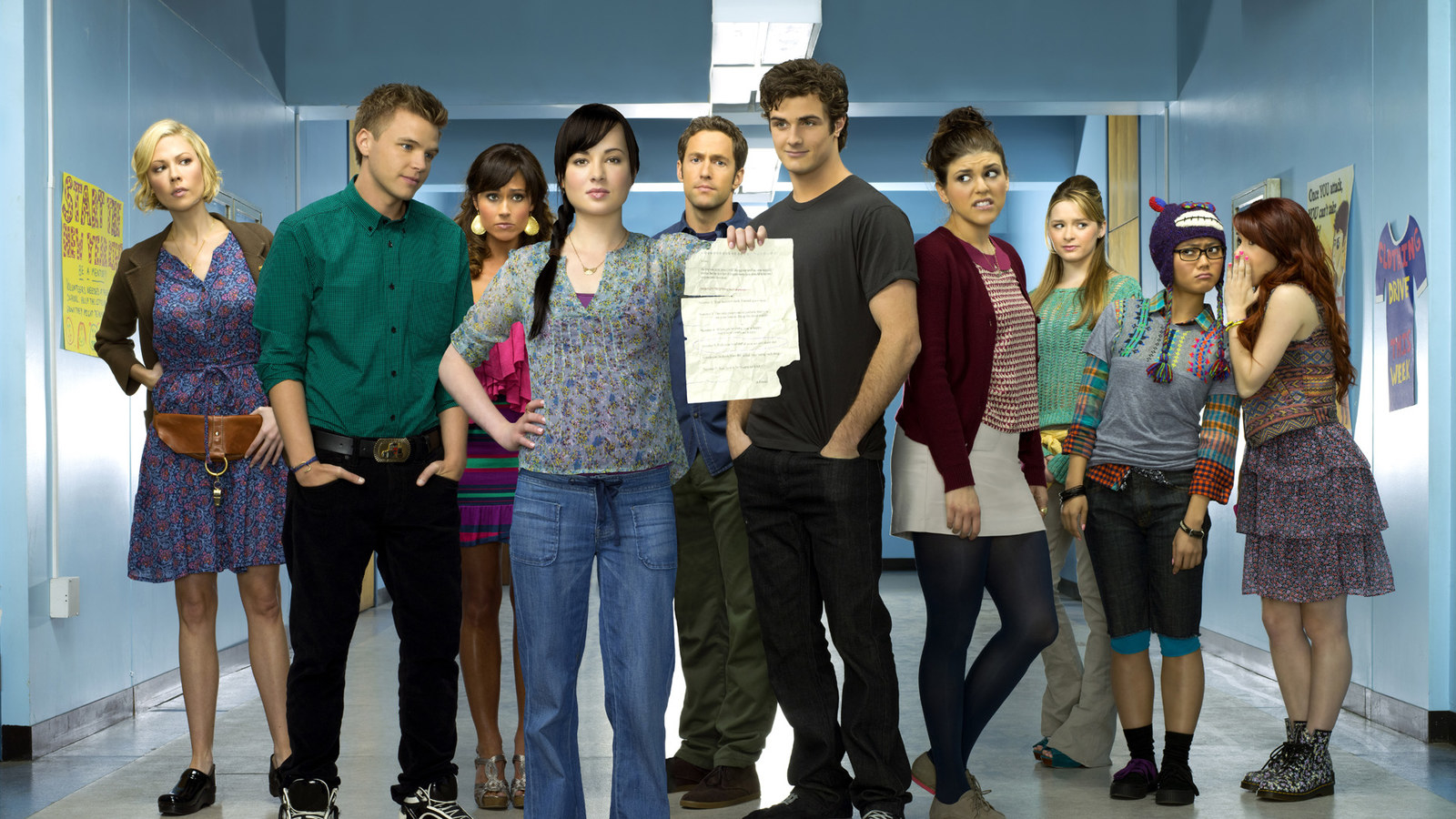 Awkward had no business being as nuanced and as introspective as it was. It starts as a high school show with a controversial twist — the pilot follows an unpopular teen girl named Jenna (Ashley Rickards) whose social status shifts when the entire school mistakenly thinks she tried to kill herself. Around the same time, Jenna starts sleeping with a jock named Matty (Beau Mirchoff). The show is brash, and it falls into a lot of love triangle tropes we've seen a thousand times before. But what sets Awkward apart is that it committed to its characters and their relationships in a deeper way than one would expect from its earliest episodes. It's a perfect example of how time can be a romantic comedy's best friend: Over the years, Awkward made audiences fall for the series' central romance, but in the friendship that fortified it, and in the way the characters had grown to know each other.
Where can I watch it? Hulu