A hundred years ago today, on July 28, 1917, between 8,000 and 10,000 black men, women, and children silently marched down Fifth Avenue from 57th Street to 23rd Street in New York City to challenge racism in America. It was the first time that many black Americans had gathered publicly to protest their civil rights. The spectacle marchers created was unlike anything New York had ever seen before.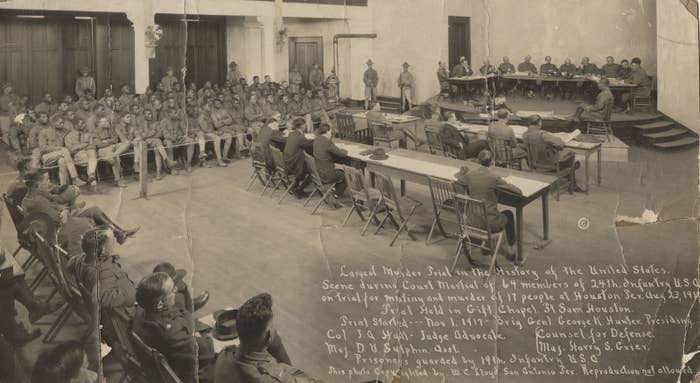 The year 1917 was a volatile time for race relations in America. World War I left jobs open to black Americans, but white labor unions proved to be an unexpected obstacle. Black Americans faced exclusion from unions, but also derision for accepting positions as strikebreakers. In East St. Louis, these tensions came to a head when white rioters terrorized the black community for two months. Thousands of residents were displaced when their homes were destroyed, and an untold number of bodies were dumped in Cahokia Creek and the Mississippi River. Journalist Carlos F. Hurd published a firsthand account of the riot in the St. Louis Post-Dispatch. He described beatings, stonings, shootings, lynchings, arsons, and all manner of brutality in horrifying detail. "The St. Louis affair, as I saw it, was a manhunt, conducted on a sporting basis, though with anything but the fair play which is the principle of sport," he wrote.
During this time, the US was gladly making use of black soldiers on the war front. Soldiers were still subject to segregation laws in cities like Houston, where the actions of a racist police force led the all-black 24th Regiment to mutiny just after the Silent Parade. Most of the cavalry was sentenced to life in prison or death, according to Doran Cart, senior curator at the National World War I Museum and Memorial. "They were not afforded representation. They were sentenced in a court with all Anglo officers in charge. ... They never had a chance to appeal their conviction," says Cart.
Members of the NAACP were confronted with silence and obfuscation from government officials as they attempted to seek justice for the thousands of lives ruined by the St. Louis riots. Ida B. Wells, W.E.B. Du Bois, and Martha Gruening all investigated the incident and urged the government to take action. Instead, according to Wells' autobiography, 15 black men were arrested and charged with murder and inciting a riot and were sentenced to 15 years in jail. Only 75 white men and women were tried, with only five sentenced to five-year prison terms. When several prominent Baltimore citizens attempted to reach out to the president, they were denied entry to the White House. Woodrow Wilson would not acknowledge any wrongdoing on the part of the state of Illinois.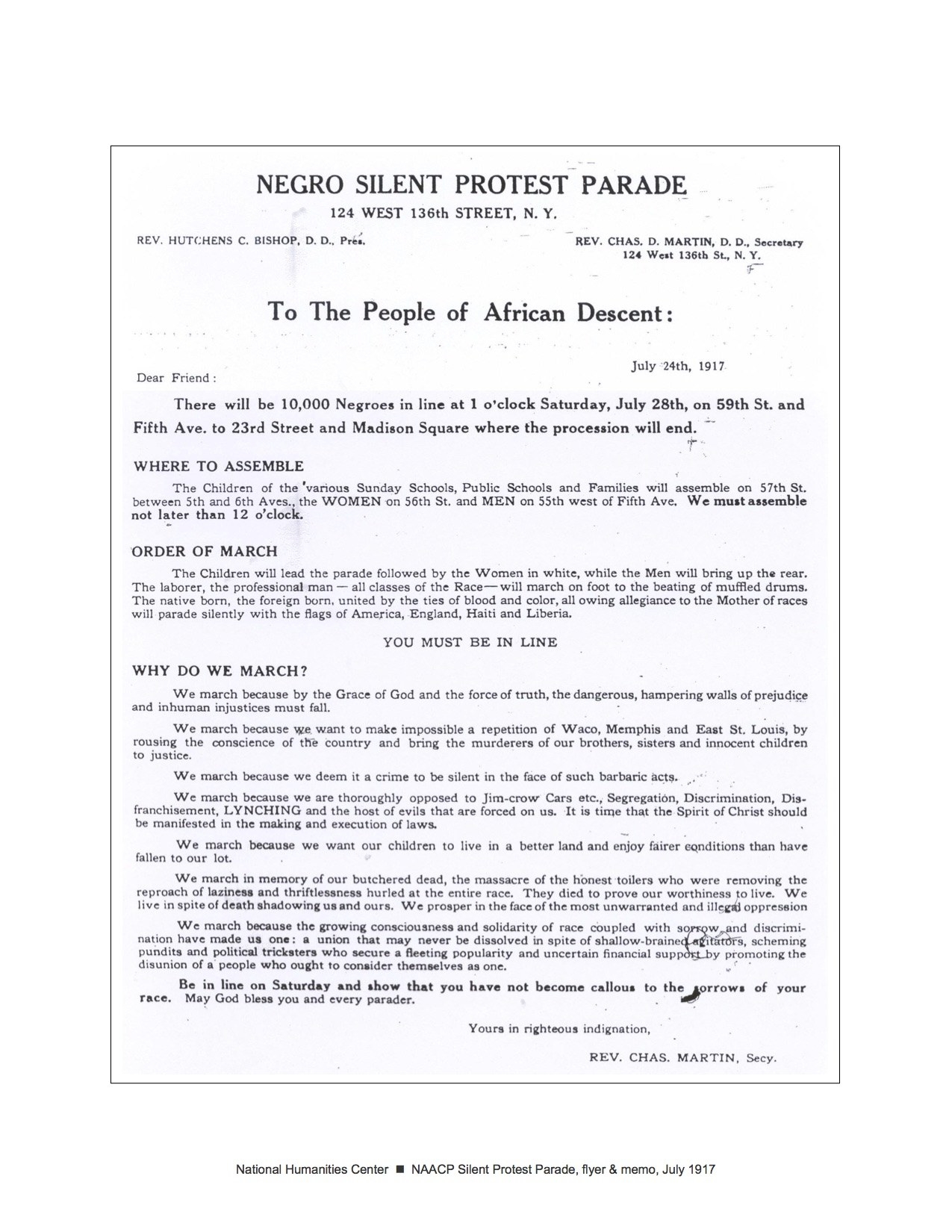 Writer, activist, and diplomat James Weldon Johnson first suggested a silent parade, named for the fact that marchers would participate in complete silence. This idea came from an earlier civil rights meeting where Oswald Garrison Villard, a white journalist and founding member of the NAACP, had discussed its potential visual impact. Johnson relied on local community leaders, many of whom belonged to black churches, to organize the event in only 10 days. A flyer dated July 24 urged community members to "be in line Saturday and show that you have not become callous to the sorrows of your race."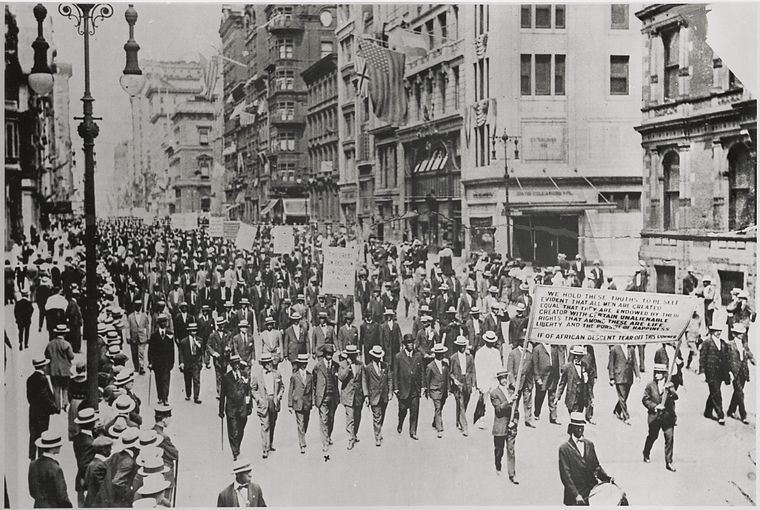 Eight hundred children in white marched down Fifth Avenue, followed by the women. Men in dark suits brought up the rear. Behind them, surrounded by the flags of the United States, United Kingdom, Liberia, and Haiti, a sign read, "Your Hands Are Full of Blood." Muffled drums sounded their way down Fifth Avenue, as onlookers — both white and black — stopped to stare.
In her book Terrible Honesty: Mongrel Manhattan in the 1920s, scholar Ann Douglas recalls the Silent Parade and argues that it could be considered the beginning of the Harlem Renaissance. "Both parade and Renaissance turned protest into something like organized and conspicuous theater: both advertised their precarious psychological location between justified rage and creative restraint."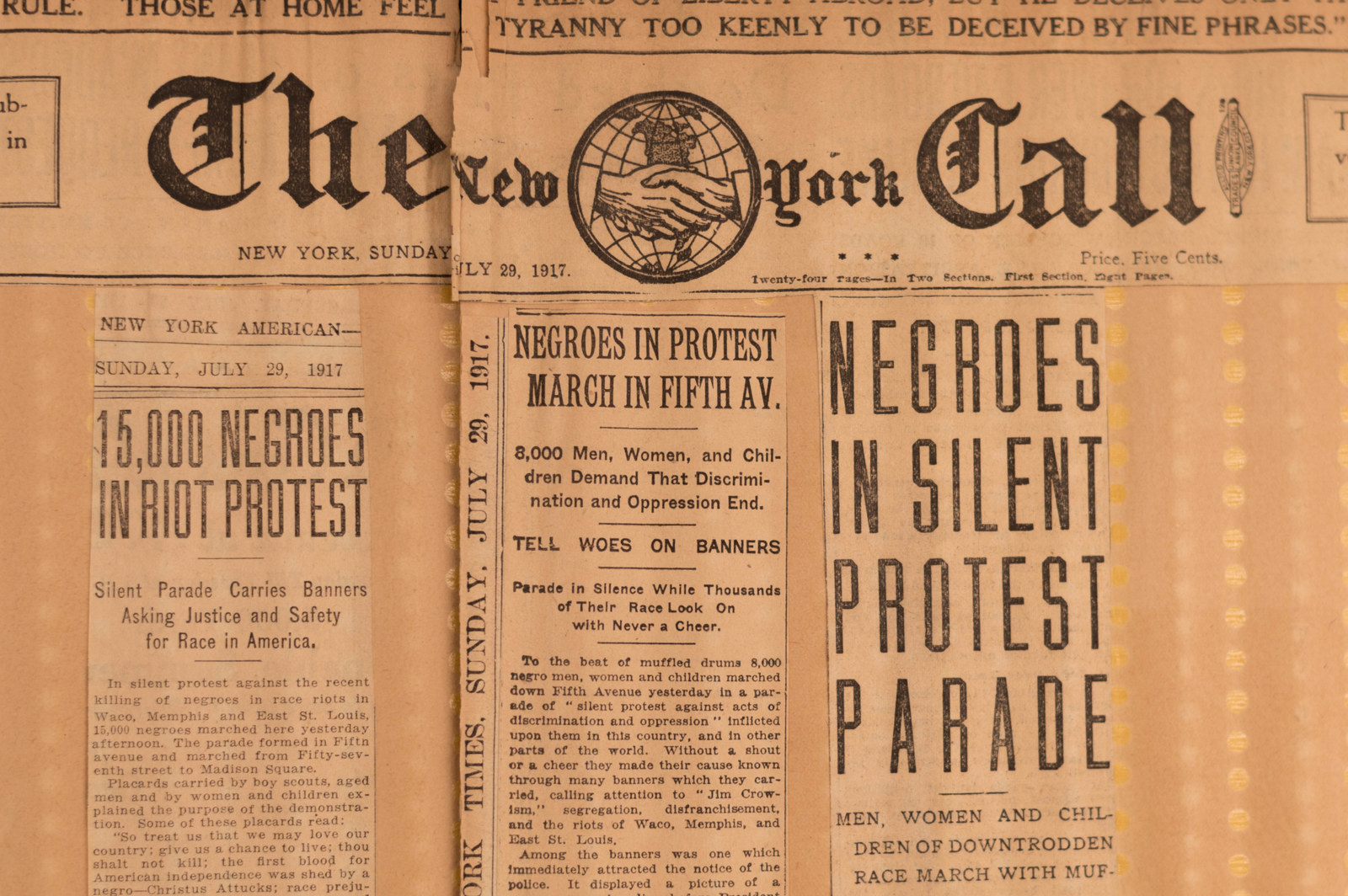 "It's chilling to look at the photographs and imagine how striking it must have been to see it in person," Melissa Barton, prose and drama curator of American Literature at Yale's Beinecke Library and author of Gather Out of Star-Dust: A Harlem Renaissance Album, tells BuzzFeed News. The prose and drama department holds Johnson's papers, among them photographs of the event, which are currently on display to commemorate the centennial. She theorizes that protesters' dress "emphasized their innocence, their purity, and their victimhood in the context of East St. Louis."
Without documentation, it's impossible to say who exactly was responsible for considering the optics of the march, but the rise in popularity of and access to new photography technologies meant that images could be disseminated on a much larger scale. America was newly alerted to the brutality of lynchings in part because of a photographer who documented the lynching of Jesse Washington. Washington, from Waco, Texas, was a black teenager accused of raping and killing a white woman he worked for. A mob brutally beat, burned, lynched, and then dismembered his body. The entire process was captured on film, and then made into postcards, which Waco residents happily distributed to friends and family members across the nation.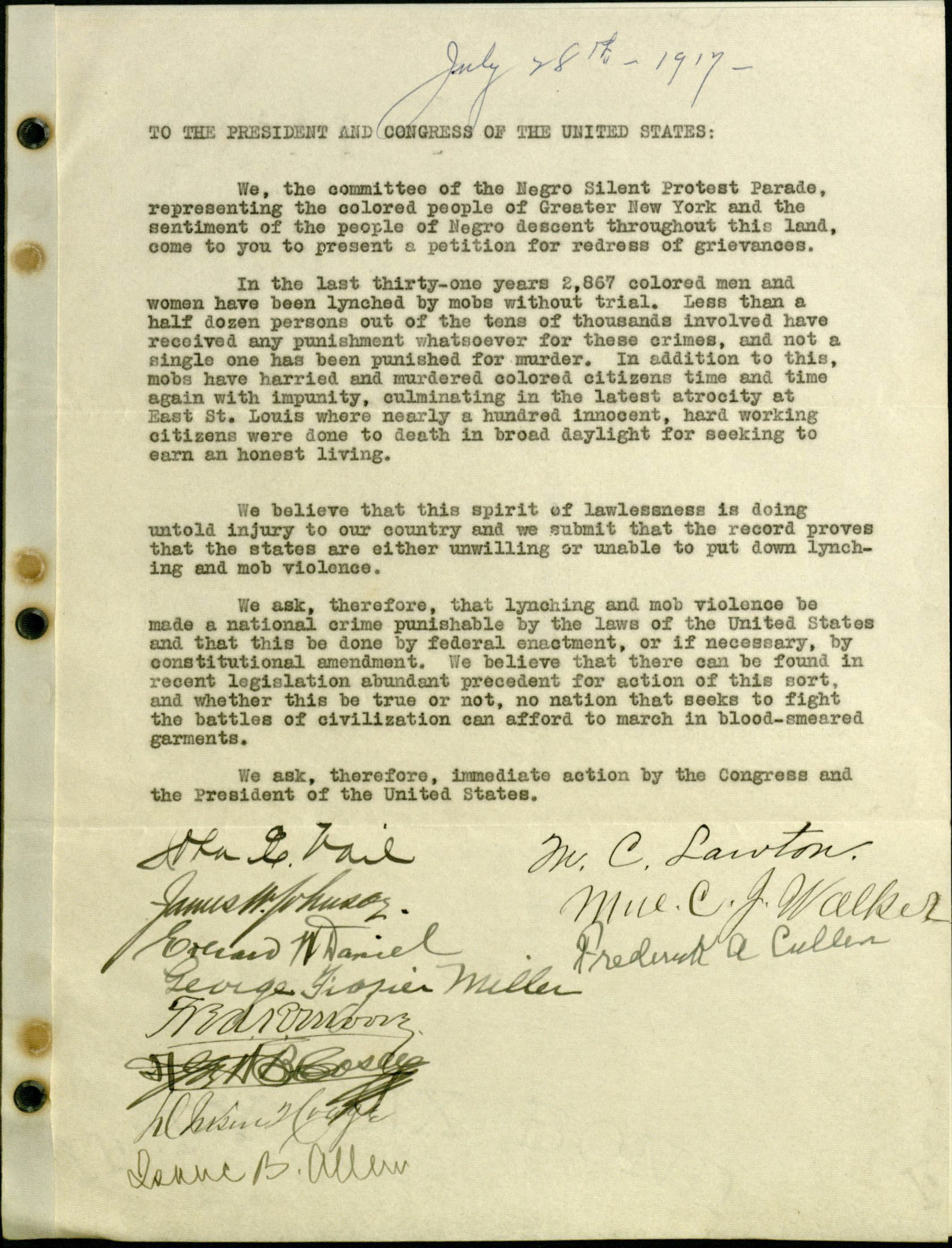 Protesters had hoped to shame Wilson into acknowledging the brutality in East St. Louis and taking up civil rights causes. Organizers penned an open letter to the president, asking him to criminalize mob violence and lynching. Wilson refused, and his administration encouraged no policy reform on behalf of African-Americans. But the influence of 1917's marchers could be seen in the growing national disgust against lynching, in increased civil rights demonstrations, and eventually in Wilson's public denouncement of mob violence on July 26, 1918, almost a full year after organizers demanded he speak out. Later, he would grant clemency to 10 of the black soldiers sentenced to death after the Houston riot, transmuting their sentences to life in prison.