As a show of solidarity, non-Muslims on social media are vowing to add their name to a proposed registry for immigrants from Muslim countries.
It comes as controversy surrounding Trump's flagship anti-Muslim policy was reignited this week. Kris Kobach, the Kansas secretary of state, who has helped engineer anti-immigration efforts across the country, revealed in an interview with Reuters that Trump's policy advisers have discussed reinstating a registry for immigrants from Muslim countries.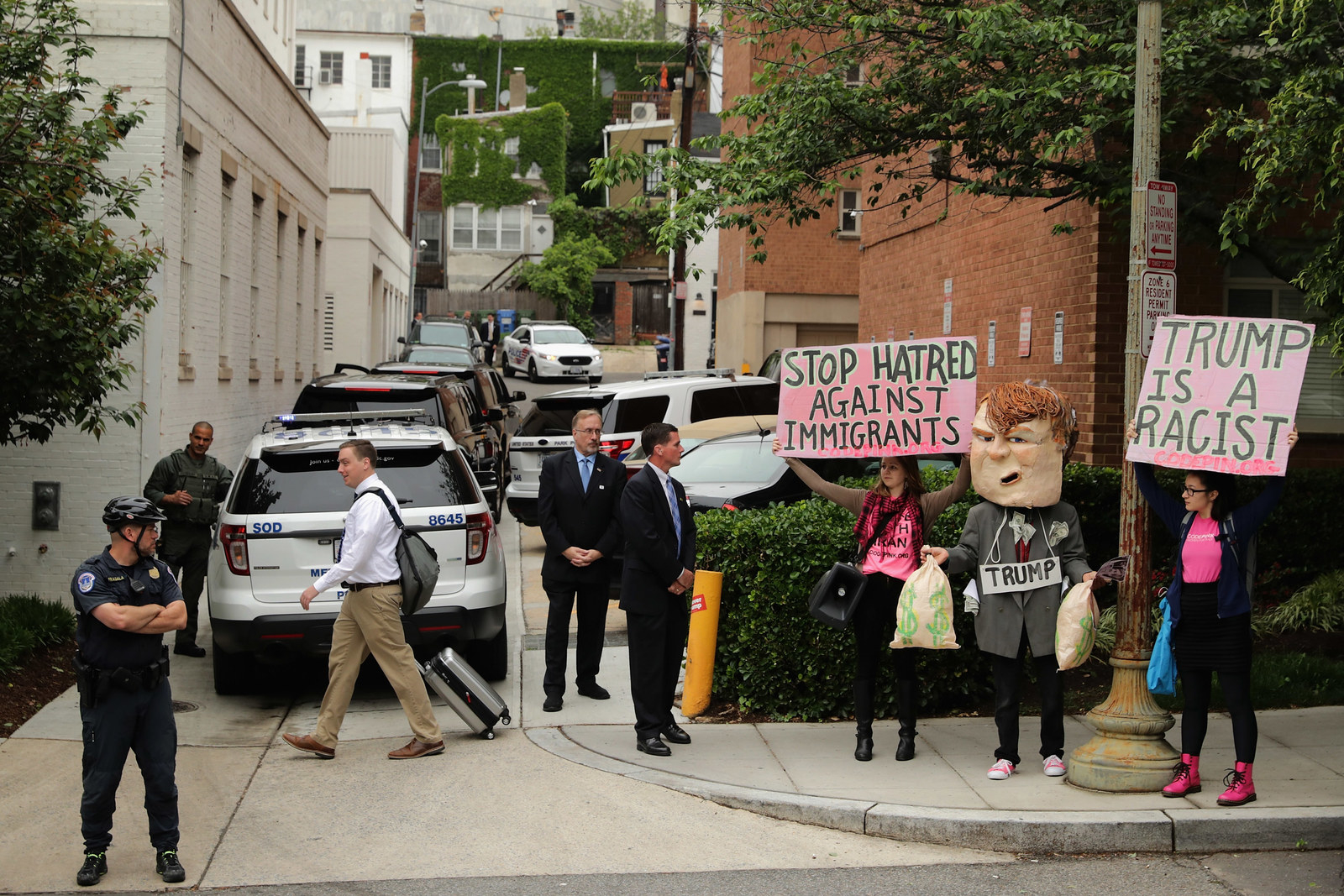 People have since started using the hashtags #RegisterMeFirst and #IWillRegister to show solidarity with Muslims and have sent tweets such as: "First, they came for the Muslims … not on my watch."
At the same time, activists questioned how helpful it was promising to register as a Muslim, rather than stopping the proposal in the first place.
Darakshan Raja, the co-director of the Washington Peace Center, an anti-racism organization, wrote in a Facebook post shared over 2,600 times about how people "didn't show up" to demonstrate solidarity for Muslim migrant communities in the past.
Raja cited lack of opposition to the National Security Entry-Exit Registration System (NSEERS), a system for registering non-citizens from certain countries that was passed in the wake of the 9/11 terrorist attacks.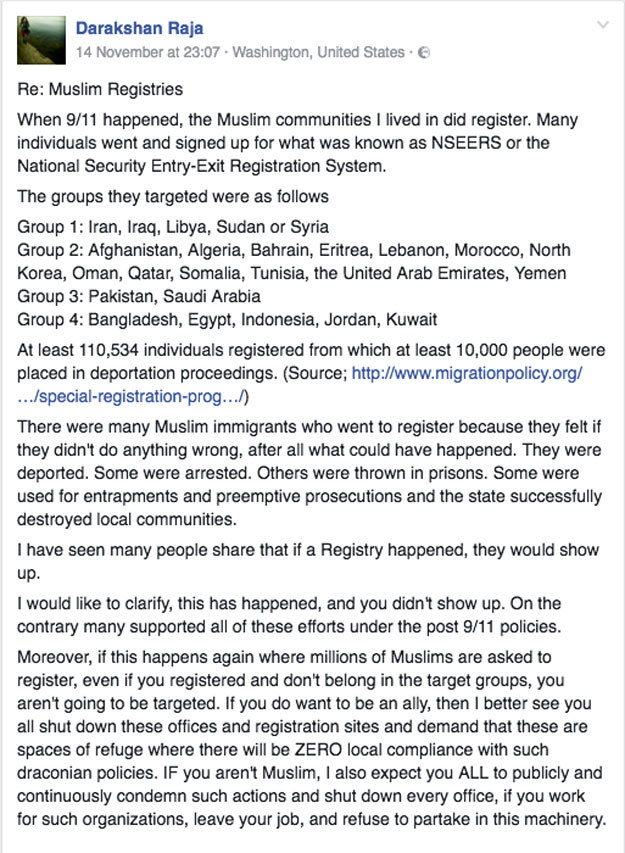 The HMA Law Firm, an immigration specialist based in Virginia, published a blog about the implication of a proposal targeting Muslim immigrants and how it had caused "immense grief."
The post said the solidarity was appreciated, but had to be channeled to make a difference.

It read:
Let me say first I love the solidarity in response to yesterday's news about the "Muslim Registry." Non-Muslims are offering to register themselves, or become Muslim, in order to gum up the system - a form of civil disobedience …

I'm afraid that calling it a #MuslimRegistry (ie, for all Muslims) obfuscates what's actually happening: the resurrection of NSEERS. This failed Bush-era program required Muslim male immigrants to register - and 84,000 did - and 14,000 found themselves in removal proceedings, with nearly 3,000 detained. Number of terror convictions? Zero …

So while I appreciate the gesture of solidarity and offers to register - as a Muslim immigration lawyer, I'd rather you make it clear to your Congressman that a vote for this misguided policy will result in a vote for their opponent in 2018.