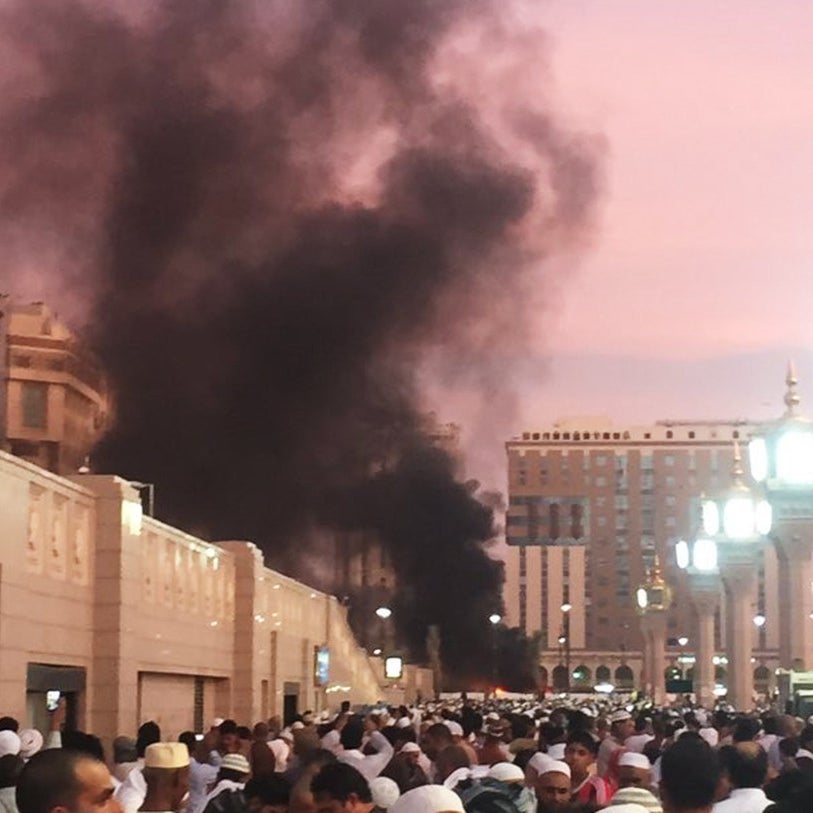 After a month of fasting during the Islamic holy month of Ramadan, Muslims around the world are preparing to celebrate Eid-al Fitr. The festival, which marks the end of Ramadan, is meant to be a time for happiness, charity, forgiveness — and lots of good food.
But following a week of terror attacks that struck predominantly Muslim countries — suicide bombers attacked cities in Turkey, Bangladesh, Iraq, and Saudi Arabia — many young Muslims online are saying that they cannot find a reason to celebrate.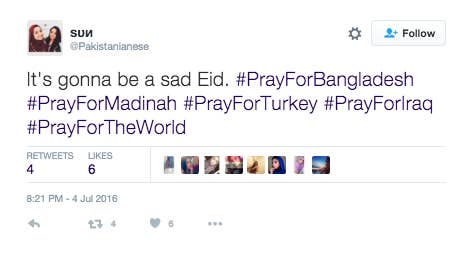 When news broke on Monday night about a suicide bombing in a parking lot outside Masjid an-Nabawi in Medina — the Prophet's Mosque and one of Islam's holiest sites — many young Muslims went online to post messages of grief.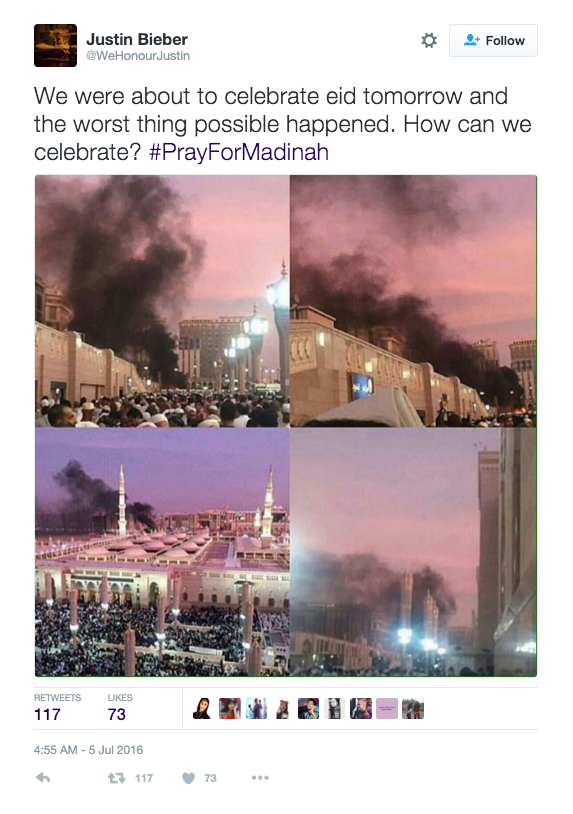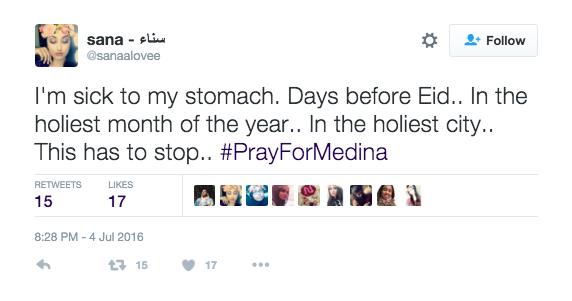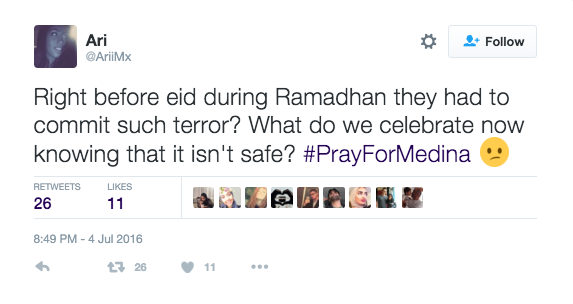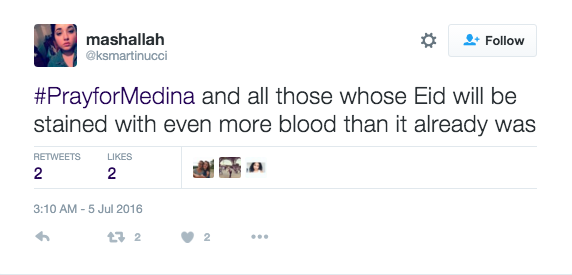 In Baghdad, two suicide bombs went off, one of them in a busy shopping district, killing 175 people and injuring nearly 225. It was the deadliest single attack in the city since 2007, and took place during the final days of Ramadan.
Online, many shared this short video clip, in which a man asks: "Is this our Eid? Is this our Eid?" Rather than celebrating Eid, he said, families in Baghdad were burying their dead.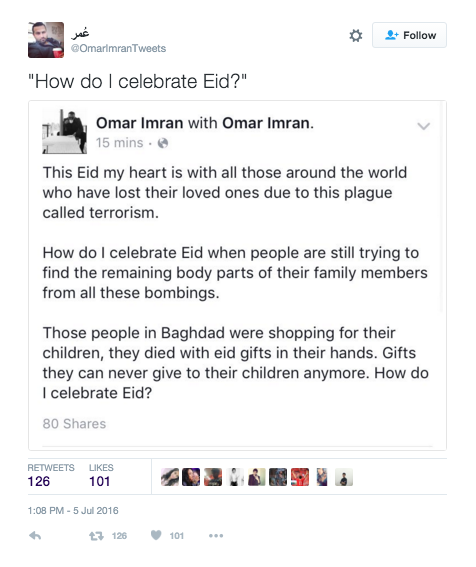 Others shared images in solidarity with the Iraqis.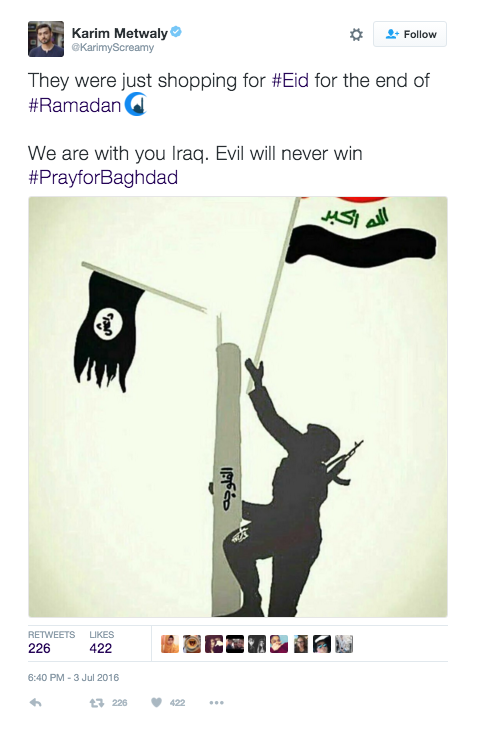 Two days before the bombing in Baghdad, a group of gunmen took hostages inside cafe in Dhaka, the capital of Bangladesh. By the time the siege ended, 20 hostages, most of whom were foreigners, had been killed.
Online, people shared their messages of condolence to families who could no longer celebrate Eid with their loved ones.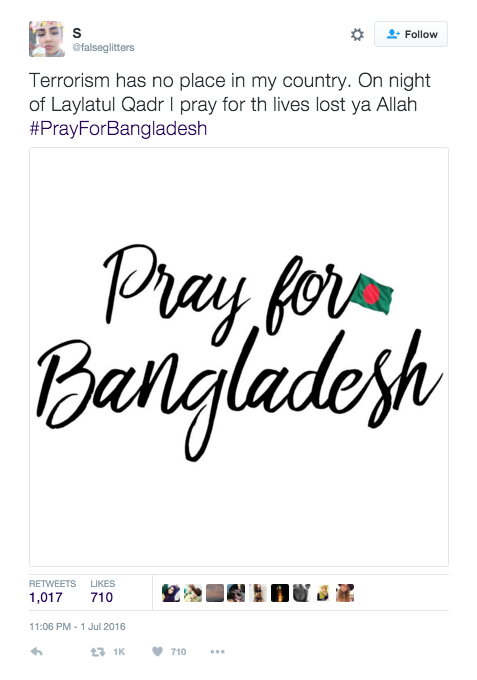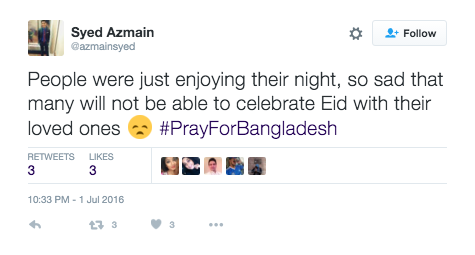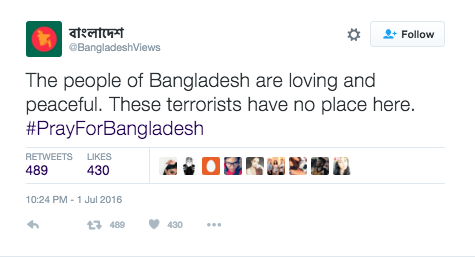 Many others said they would be praying for Turkey, where three suicide bombers attacked Istanbul's Ataturk airport, killing 43 people and injuring nearly 240.