BuzzFeed's new podcast, See Something Say Something, sat down with guests this Wednesday to talk about Donald Trump's victory in the U.S. presidential election.
Hind Makki, Donna Auston, and Sara Yasin are all engaged with Muslim identity online, so we asked them about their experience of the election, their personal projects, and how it feels to be a Muslim on the internet.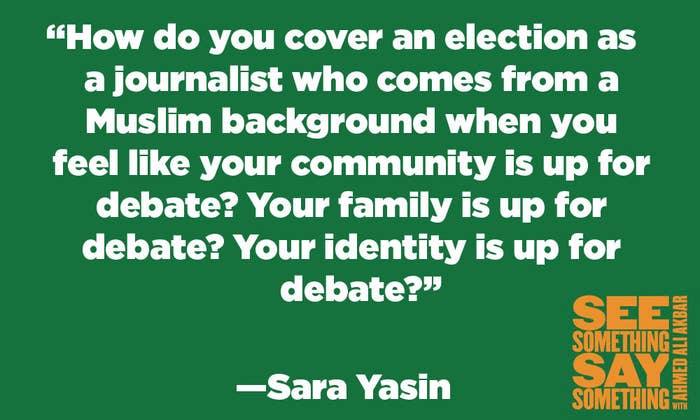 How to listen:
1. Search for See Something Say Something in your podcast app of choice, like Overcast, Pocket Casts, Stitcher, Acast, Apple's built-in Podcast app, and more.
2. Or, click the above embedded link to stream the show directly from this page.
3. Be sure to subscribe, so you never miss a new episode!
If you like the show, please rate and review it on iTunes. Questions? Comments? Email saysomething@buzzfeed.com.