On this week's Another Round podcast, LeVar Burton helps make all of our childhood dreams come true!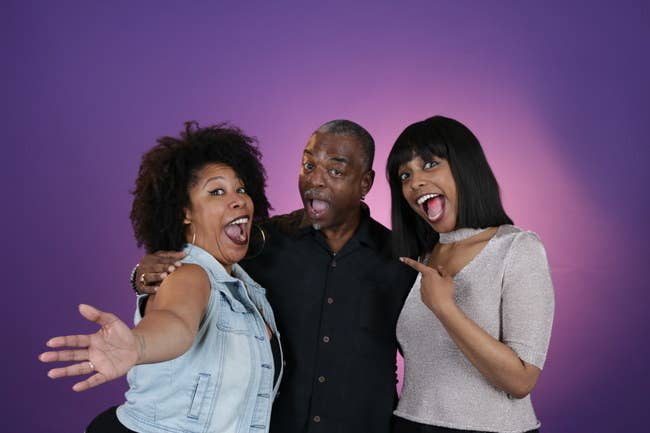 You may remember him from the series Reading Rainbow where he read to us every day after school.
He's back with a brand new podcast called LeVar Burton Reads because he wants to make sure you're still out here getting these books in!
LeVar is actually short for Levardis, a very black name. So, we asked him if he ever considered changing it in order to have access to more acting jobs.
But, it turns out there was actually a time much earlier in his life where he did feel the need to "Toby" himself with an easier name.
We learned that, as a kid, he used to go by Bob instead of Levardis or LeVar and our minds were blown.
Speaking of nuns, he was almost Father Bob Burton!
He told us about how shook he was when Dr. Maya Angelou dragged him for killing a bug while they were filming Roots.
We also asked why his character, Geordi La Forge, never got any on Star Trek. Here's what he had to say to the white writers that never let that happen.
If you love F-bombs and scandalous hidden talents, this episode is for you!