An American Shared A Hoax Video About French "Muslim Gangs" And It Went Viral
Turns out the video is actually from 2013 and of a soccer gang, having nothing to do with Muslims at all.
Ron Dwyer, who describes himself as a blogger for local station G1NBC TV, posted a video to Facebook on Wednesday which he said shows "French vigilante groups fighting Muslim gangs in the streets of Paris."
This video, just over a minute long, has been shared around 20,000 times and seen over 1,200,000 times on Facebook in less than a week.
The problem is, they don't show French people fighting "Muslim gangs" at all. They show soccer fans on the Champs-Élysées, filmed by the Line Press agency, after Paris Saint Germain won the League 1 Championship on May 12, 2013.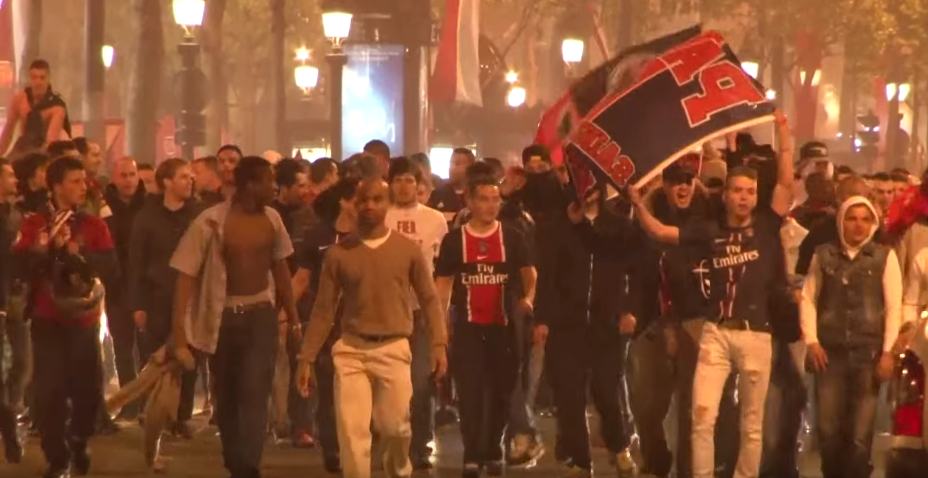 The celebrations soon turned violent. Twenty-one people were arrested, and seven store windows were damaged, Le Parisien reported at the time.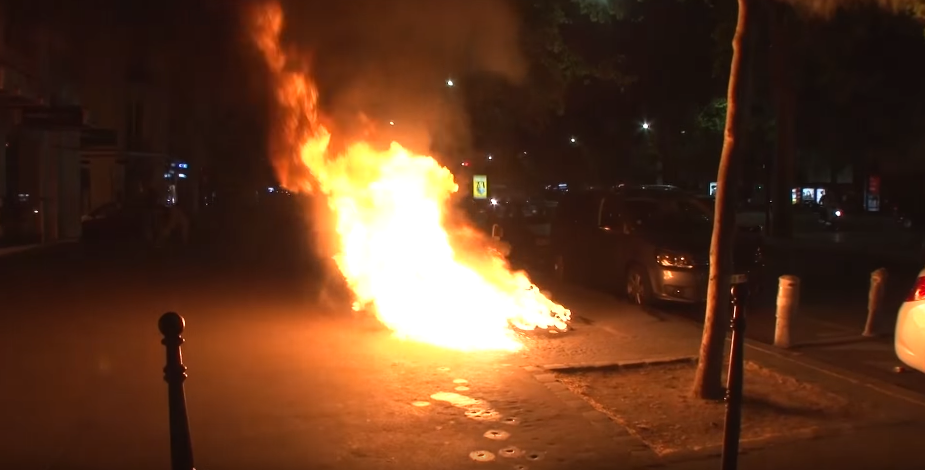 This 11-minute video, watched over a million times on YouTube, includes the clip that was circulated on Facebook by Dwyer (starting at 8'00), and shows what really happened.
In the original video, you can clearly see the red armband worn by one of them before the scene extracted by Dwyer on Facebook. You can also hear the same words, "Arrest arrest," as a policeman rushes towards a group that had just vandalized a storefront.
There's also no proof that the people rioting were members of "Muslim gangs." At the time of the original incident, the French were mostly curious about whether or not the rioters were "ultras" that support Paris Saint-Germain Football Club or if they were simply vandals who just decided to start looting.
The identities of the rioters was only partially cleared up, but there was never implication at any point that the men in the video belonged to Muslim gangs.