Pedro Dinis lives in Carrières-sur-Seine outside of Paris. He was walking his dog on Saturday, August 1, when he made a horrible discovery: another dog buried alive.
This dog, a Dogue de Bordeaux, had "unfortunately been cruelly buried alive" said Pedro Dinis on his Facebook page on Sunday.
Only the head of the animal was visible because of the soil, Pedro Dinis said.
The man quickly helped the dog and took her out of the ground.
More than 140,000 internet users shared his Facebook post in less than two days, congratulating him for having saved the dog's life.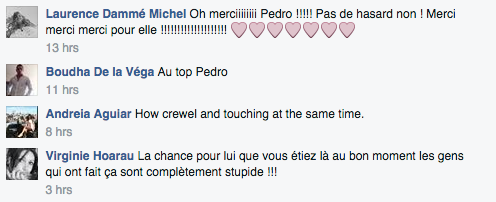 The dog was quickly taken to the veterinary clinic in Levallois-Perret and her life is not in danger, Le Parisien reported.
Thanks to the dog's tattoo, the police, alerted by Pedro Dinis, found the dog's owner. He was arrested at his home in Carrières-sur-Seine, according to Le Parisien, which explained:
"During the hearings, he denied the charges against him. He claimed that his dog had escaped. This theory was judged not to be credible because the animal, who is 10 years old, suffered from arthritis...He will be tried for animal cruelty in March 2016."
Suivez-nous sur Facebook et Twitter.