This Reaction To Obama's Immigration Actions Shows Why DREAMers Won't Stop Fighting For Their Parents
"I'm going to cry if I need to because my parents' future is still in limbo. I'm gonna throw all the shade I can to people who thank Obama for his bullshit speech."
After President Obama announced immigration actions that would protect millions of undocumented immigrants from deportation, Julio Salgado shared the conversation he had with his parents on Facebook.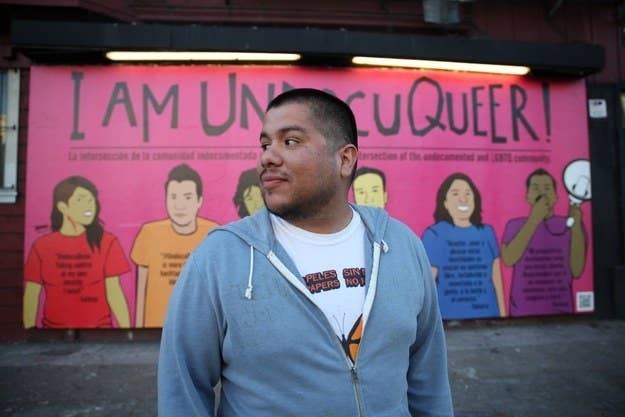 Salgado, who has been approved for Obama's previous Deferred Action for Childhood Arrivals (DACA) program spoke to BuzzFeed News about his response to the announcement.
"Facebook has been a way for us undocumented folks to share the feels," he said.
"Much like the DACA announcement, a lot of us were torn. Despite feeling jaded towards politicians and the Obama administration, part of me was hopeful that my parents would benefit this time around. I am so, so happy for folks who will be able to qualify now, a lot of them are my friends. But talking to my parents tonight got me emotional. They still sound so hopeful and I didn't want to bring down their hope with my jaded feelings — so instead I turned to Facebook and just spilled my guts."
The administration's executive actions do not provide temporary legal status to the parents of those eligible for DACA
In his Facebook status, which has more than 500 likes from friends, supporters and other undocumented people, Salgado wrote his conversation with his parents in Spanish.
"Did you hear the news?" he asked them.
"Yes son. Well, how good that so many people will be able to benefit from this," his mom said, his dad agreeing. "We'll keep fighting then," she said.