A new poll ahead of the Republican convention finds that Donald Trump continues to do badly with Hispanic voters who support Hillary Clinton over him by 48 points, larger than the margin between President Obama and Mitt Romney in 2012.
The Univision News poll, conducted by Bendixen & Amandi, which surveyed 1,000 registered Latino voters in English and Spanish, pointed to Trump's policies and rhetoric. More than three quarters oppose the border wall.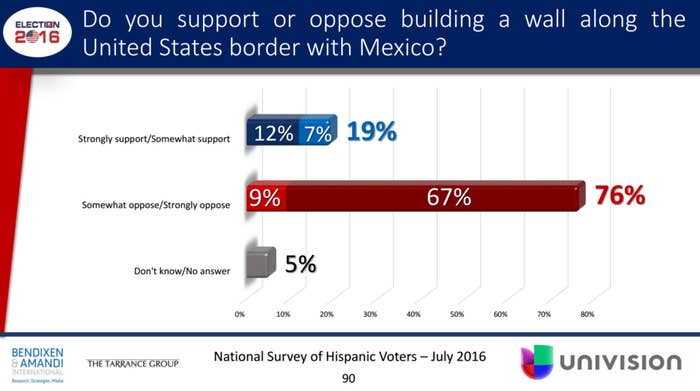 A nearly identical percentage of voters found Trump's attack against Gonzalo Curiel, the Mexican-American Judge presiding over his Trump University fraud case, offensive.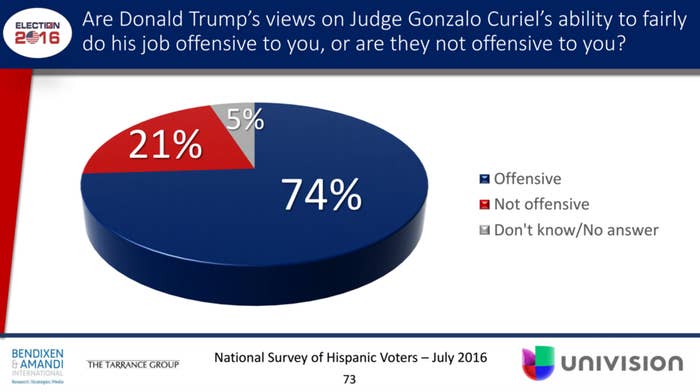 And almost three quarters of Hispanic voters believe Trump is racist.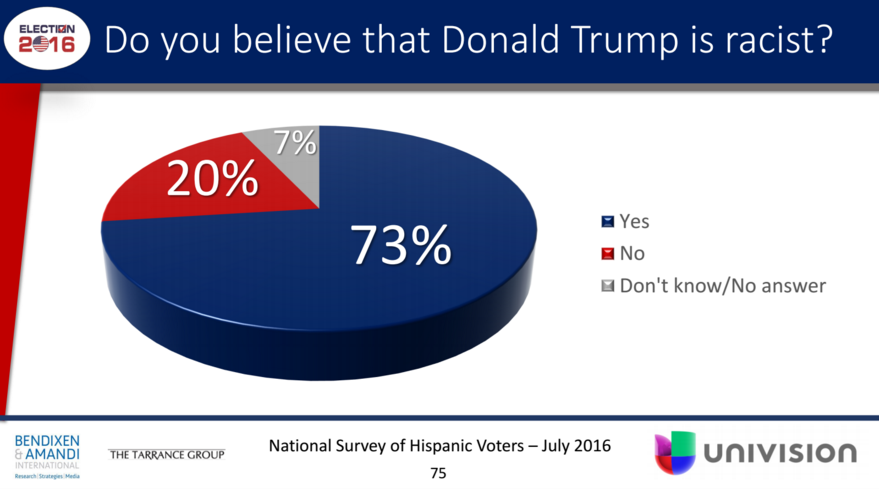 Clinton's favorability ratings with Latinos have been relatively stable during the campaign and Trump's have consistently been anemic.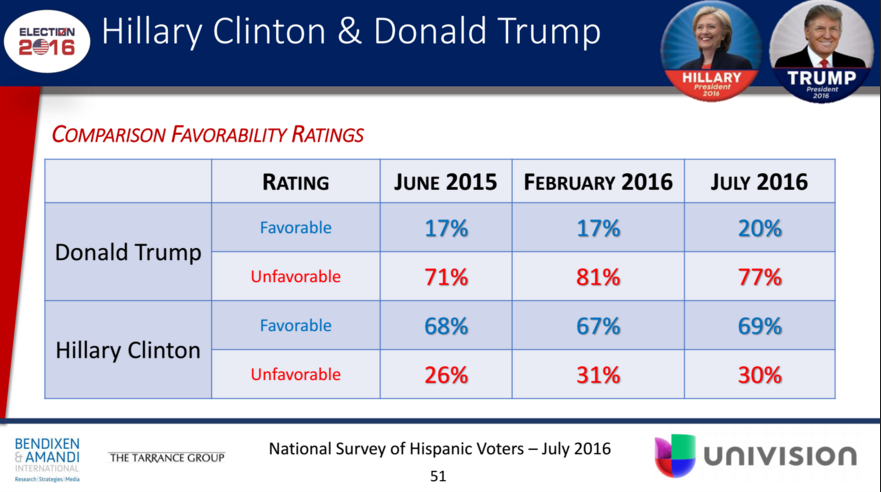 As both candidates prepare to name vice presidential nominees, Democrats are more likely to consider a Hispanic VP as a boon to the ticket than Independents or Republicans. Cabinet officials Julian Castro and Tom Perez are often mentioned as options for Clinton.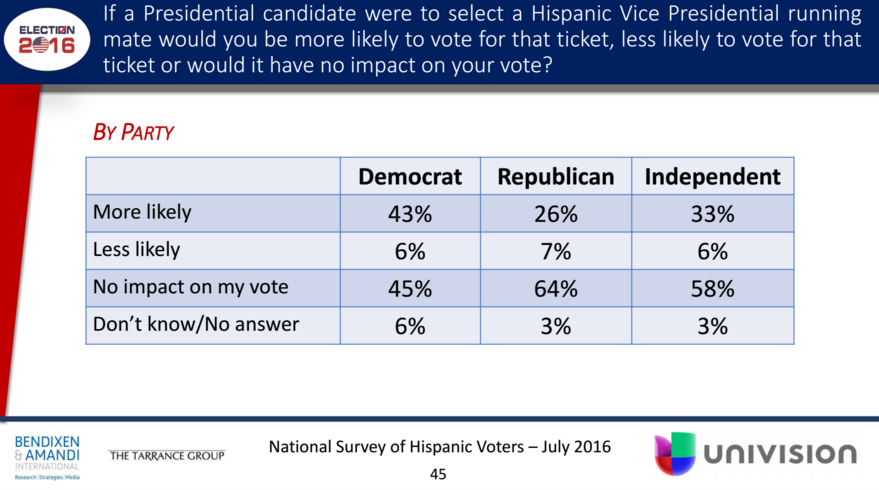 On the top issues that matter to Latinos, 58% trust Clinton more on the economy and 63% trust her more on immigration. Only 17% of Hispanic voters trust Trump on immigration.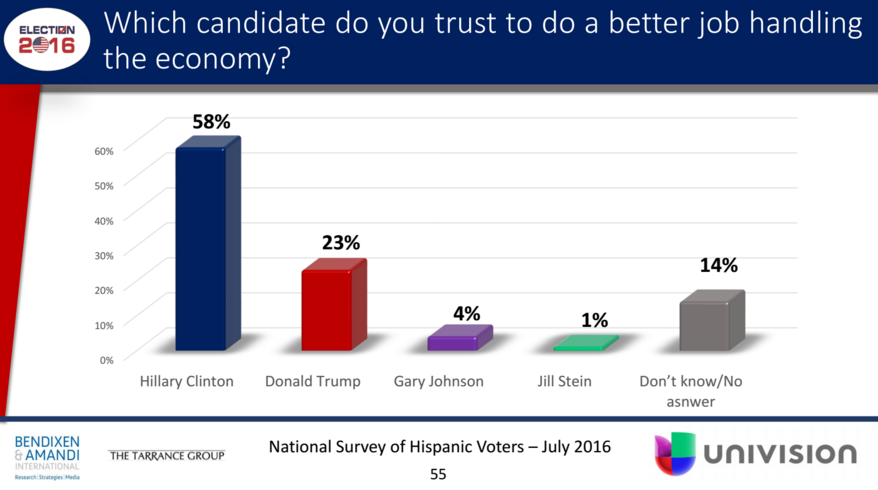 In the wake of the Orlando shooting, 60% of Latino voters support a so-called assault weapons ban, while 37% are against it.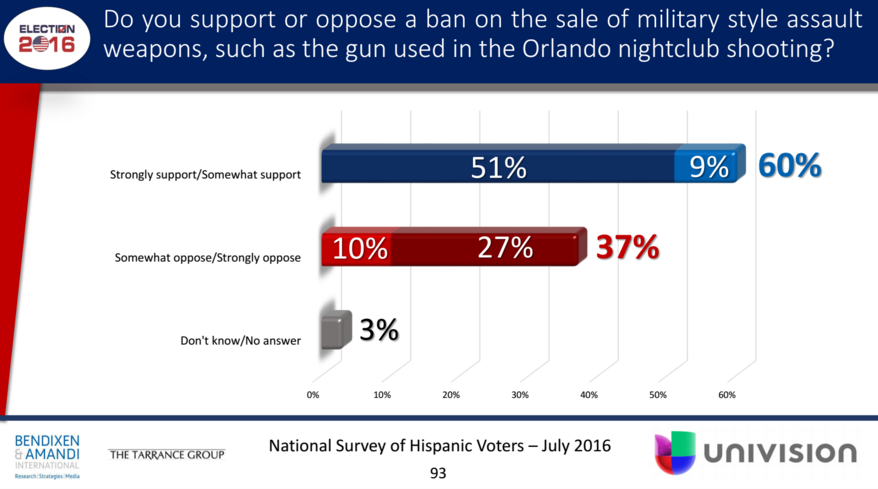 For Republicans concerned that recent election cycles have irreparably harmed them with the Hispanic electorate, 53% of Latinos validated that fear — they would not consider voting for a Republican candidate in the future.