First, a primer. This is Marc Anthony. You may know him because of his high-profile marriage to Jennifer Lopez, which ended in 2011. He's a New Yorker, born and raised.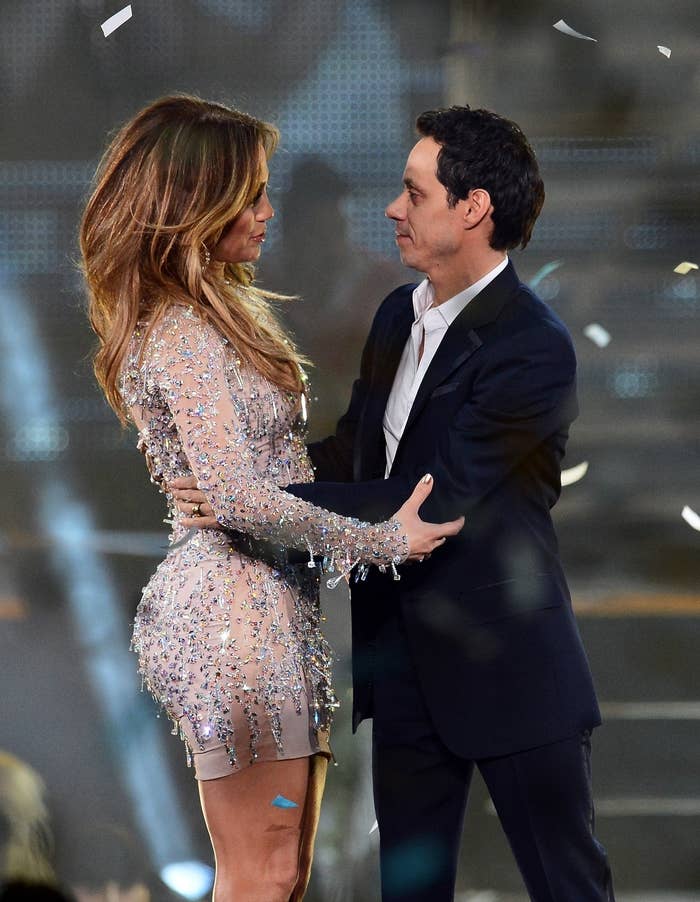 He first performed at Madison Square Garden in '92. He is the top-selling salsa singer in history but also had English-language crossover success, peaking at No. 8 on the Billboard 200 charts and being a part of Total Request Live's "Top 99 of 1999" show.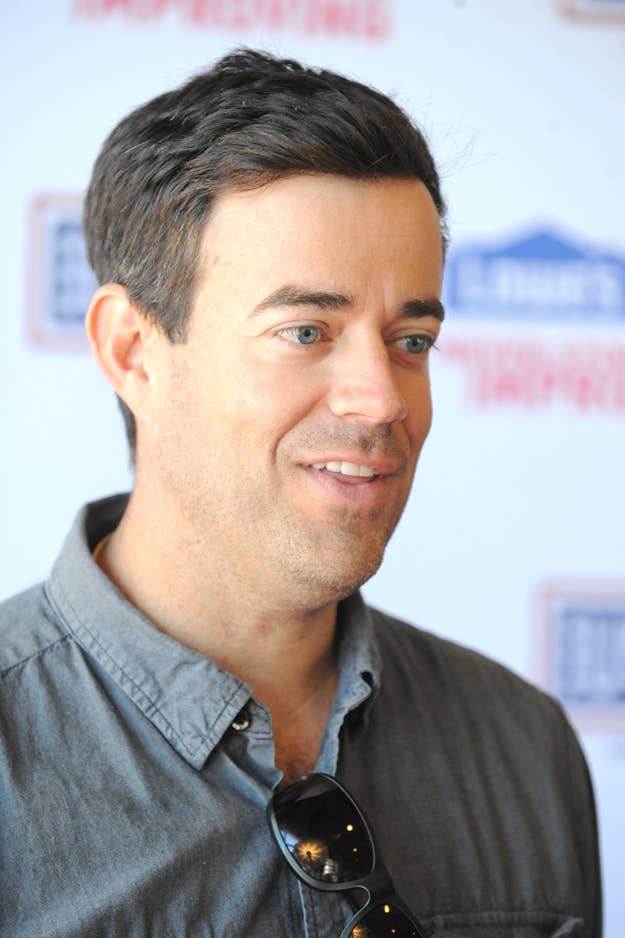 He performed at the Democratic National Convention in 2012 and at the president's Inaugural Ball earlier this year.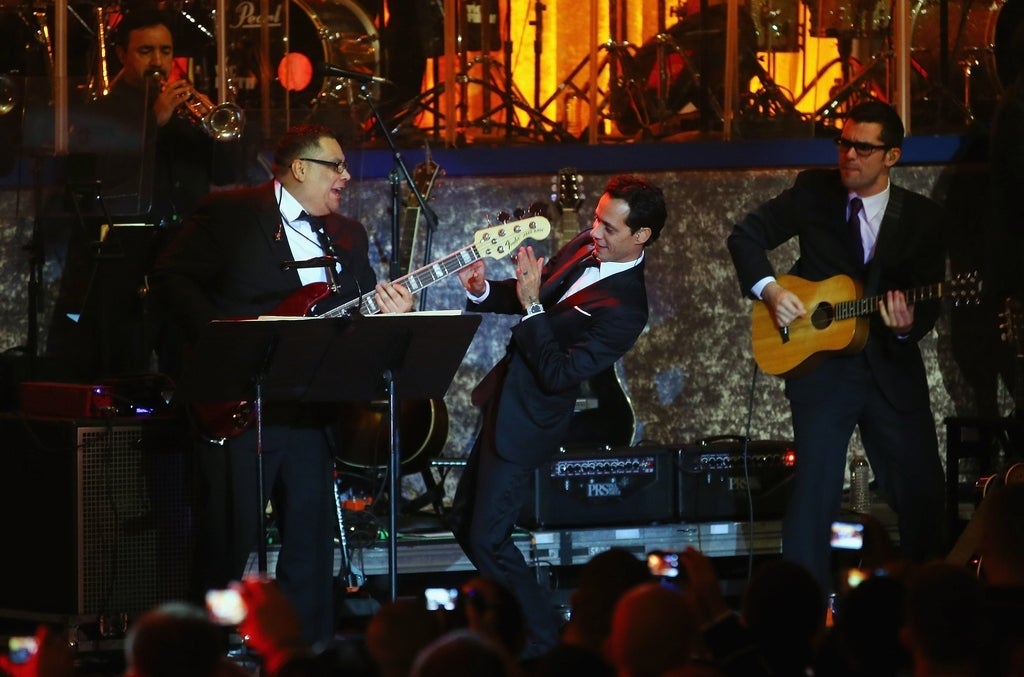 Now he does stuff like make hilarious videos with Pitbull. Hilarious and successful, because this video has 417 million views. Which is all to say, Marc Anthony is a mainstream guy.
So when the All-Star Game came to Citifield in Queens, New York — which is literally one of the most diverse places on Earth — the Puerto Rican Anthony was chosen to sing "God Bless America." Diversity, New York, America, right?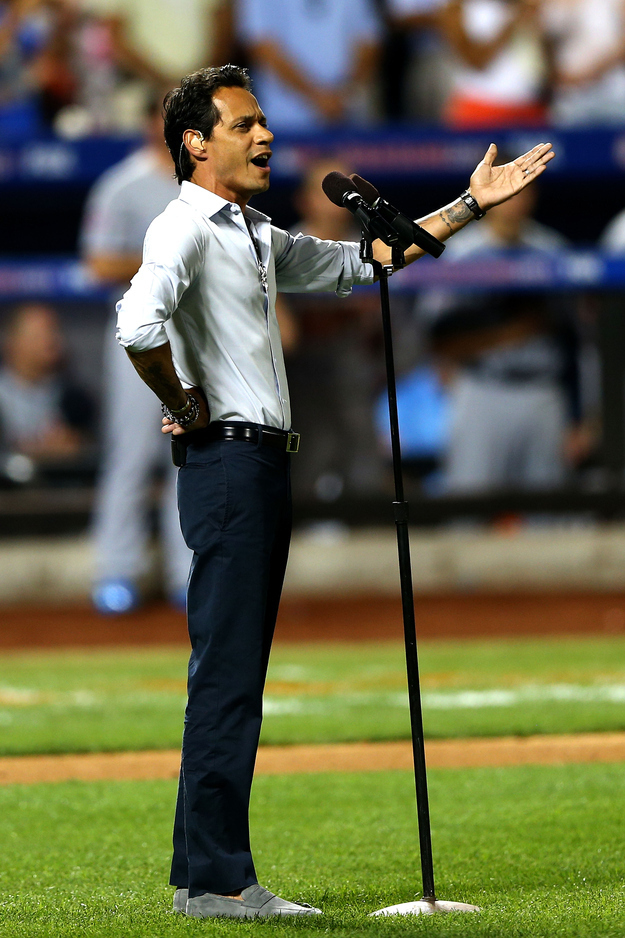 Wrong.

He's actually Puerto Rican! Born and raised in New York, which is one of the 50 states in America.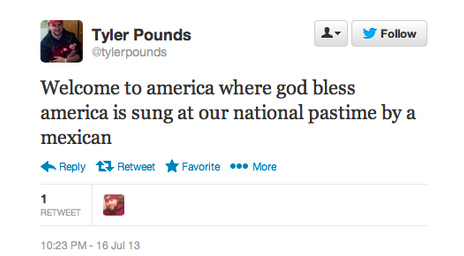 Ahh, classic mistake. The issue of identity. Some prefer Latino, others Hispanic, many would say Puerto Rican-American, Puerto Rican or American. Not Spanish.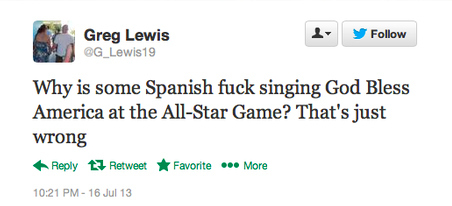 Pure class.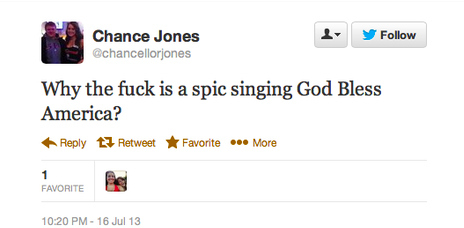 Unfortunately, no.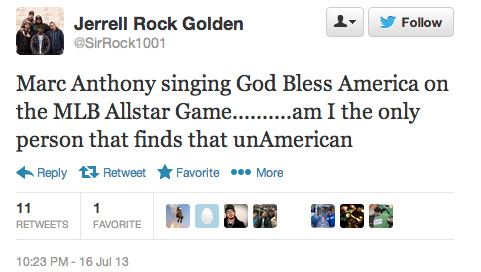 Many obviously came to the defense of Anthony, but since the reasons to do so are so obvious, here's a comment from Tony Hernandez, the founder of the Immigrant Archive Project, who brings some perspective.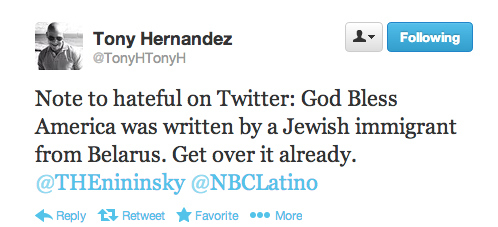 So to recap: Marc Anthony likes to sing, dance, and wear shiny suits. He's also American and can sing "God Bless America" in packed stadiums or at home in New York and it's totally cool. You might even say it's quintessentially American.