Renisha McBride, the 19-year-old black woman who was killed on Nov. 2 after she sought help following a car accident, was fatally shot with a shotgun, according to the autopsy report from the Wayne County Medical Examiner's Office, which has ruled that McBride's death was a homicide.
Prosecutors are still gathering evidence to decide whether charges will be filed against the 54-year-old Dearborn Heights, Mich., man who shot McBride.
Gerald Thurswell, McBride's family's lawyer, said that his clients want there to be a conviction in the case once charges are filed.
"Justice will not be served by just filing charges," Thurswell told BuzzFeed on Tuesday. "The woman was 5 feet, 4 inches tall, and this man puts a shotgun in her face and blows off her head. There was no reason for him to fear for his life and no reason to come outside."
Thurswell says if the suspect, whose name has not been released, should have picked up the phone and called police if he was afraid that someone was trying to break into his home. "He was not in fear of his life, he could always pull the trigger. She's the one in fear," he said.
While Michigan has a version of the controversial "stand your ground," law that made national headlines during the trial of George Zimmerman over the killing of Trayvon Martin, Thurswell said the shooter will be unable to use the defense because he went outside and initiated the confrontation.
"He may ask for, but he's not going to be able to successfully avail himself of stand your ground."
Meanwhile The Detroit News has obtained the audio of a Dearborn Heights police dispatcher sending officers to the man's home following the shooting.
The autopsy also said she was not shot at close range.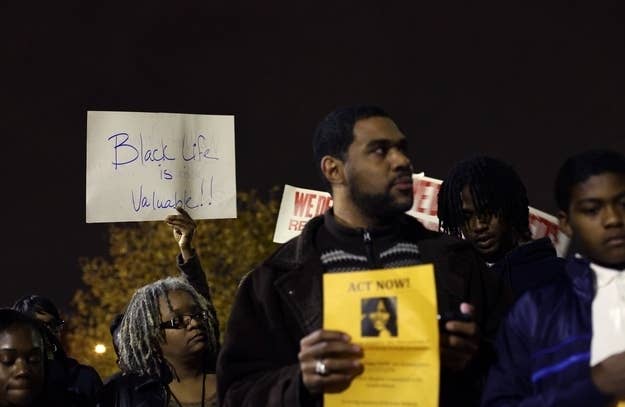 The shooting death of McBride has already angered many who see it as the continuation of a trend of black youth being killed with little to no repercussions. McBride was from Detroit, which is 83% black, according to the latest census. Dearborn Heights is 86% white.
Cops have refused to release the name of the man who killed McBride, but Thurswell said he is a white male.
His lawyer Cheryl Carpenter told the Detroit News, she believes the evidence will show her client's actions were "justified."
"On that night he was woken up. ... Everything was dark in the house, and he was awoken by sounds of a person or persons trying to get into his home. He called 911 right away. On the night of the shooting, he completely cooperated with police on his own. He went in and made a statement to them. I'm confident when the evidence comes, it will show that my client was justified and acted as a reasonable person would who was in fear for his life."
Carpenter has refused to answer questions about her client's statements to police that he discharged his shotgun accidentally.
She did not respond to a request for comment by BuzzFeed by time of publication.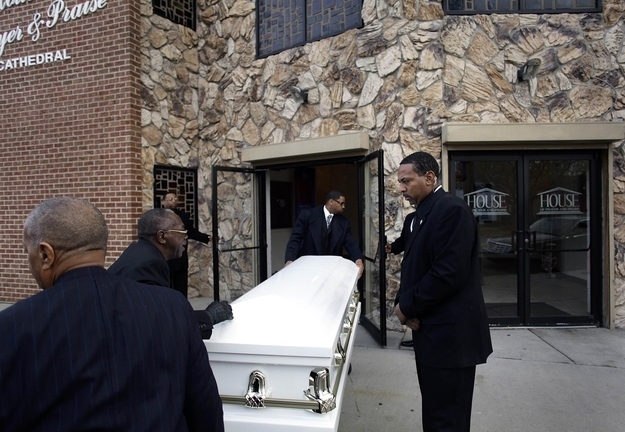 Benjamin Crump, the high-profile lawyer of the family of Trayvon Martin said he doesn't buy Carpenter's comments, but even if the homeowner was in fear for his life, he could have acted differently.
"Obviously, I think it's a tragedy that this young lady knocked on the door and this homeowner's reaction was not to call the police if he was in the fear but to take his gun and shoot the person who was knocking on the door," Crump said.
Crump, who is working with Martin's family to end "stand your ground" laws, said they are flawed and lead to unnecessary fatal confrontations.
"The problem with stand your ground is it encourages people to take the law into their own hands," he said. "We have to send the message that a lot of people, especially black and brown people, are being unnecessarily killed. This is another teenager who should be living their life and pursuing their dreams and aspirations and instead there are grieving parents who are empty because of another senseless act of gun violence."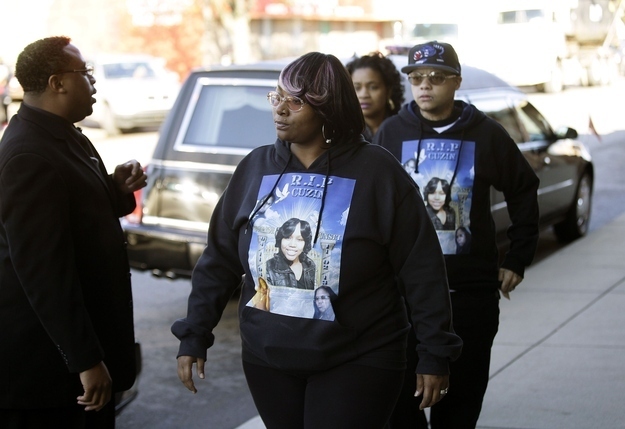 Dream Hampton, a Detroit writer and filmmaker, organized a rally for McBride in front of the Dearborn Heights police department, not because she considers herself an activist, but because she was disgusted by the thought that her death would fade away without making headlines.
"I was afraid that this wasn't going to be a story and it deserved to be," Hampton said. "As a human being, what happened is inhumane. This 19-year-old woman did not deserve have her face blown off. I wanted to be around people who supported her and not people who have already rushed to excuse it."
Hampton said she lived in New York City for years, but only received a ticket once in her life — while living in Detroit, for a speeding charge she denies — given by the Dearborn Heights police.
"The Dearborn police department doesn't have my faith," she said. "I'm not surprised when Dearborn Heights police are not advocating for black victims."
But she was angered by police protecting the identity of McBride's shooter.
"Anonymity is reserved for rape victims and minors," she said. "The presumption is that there are mobs of black vigilantes waiting to kill people who shoot unarmed black victims. Meanwhile Zimmerman is out here waving guns at his fucking father-in-law and doing his same old weirdo ass shit. No one is attacking Zimmerman."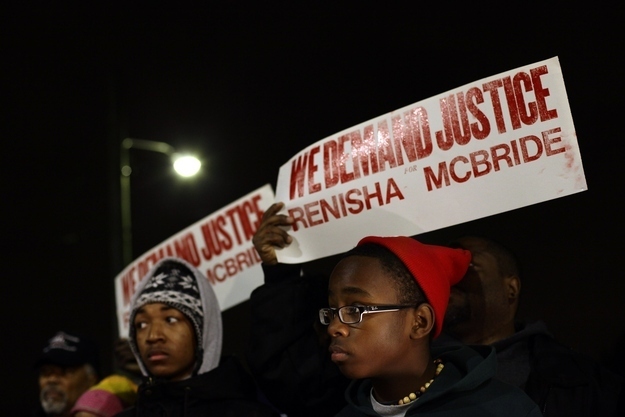 As for the current state of the investigation, Thurswell said the family supports the Wayne County prosecutor, who he says is taking her time to get all of the details before she makes a determination on charges.
Investigators are speaking with neighbors who were near the location of McBride's accident, waiting to find out what calls McBride made before her cell phone died, a toxicology report and ballistics on the gun.
Thurswell said he doesn't think race was a factor in the shooting but he discussed the idea that McBride was shot solely because she was black.
"I don't think so, do you think so?" he said, mulling the idea and thinking about what it would mean.
"I want to know if the front porch light was on," he added, because in the middle of the night, that's the only way the homeowner would have been able to see the race of who was at the door.
"I wonder if the flip side happened, if he saw she was white and asking for help, would he have reacted in the same way, or is this our society, if you're a black person, you're a danger?" he asked.
"Because she was black, she's a danger? I don't know. Was the front porch light on, how long before he pulled the trigger? It's dark outside, does he look through the window and see that she's black? Are black people more of a threat than white people? If that's what he thought, that's a pretty sad state of affairs."