Ruben Obed Martinez, 38, is Puerto Rican, was born and grew up in New Jersey, and lives on the island now producing music.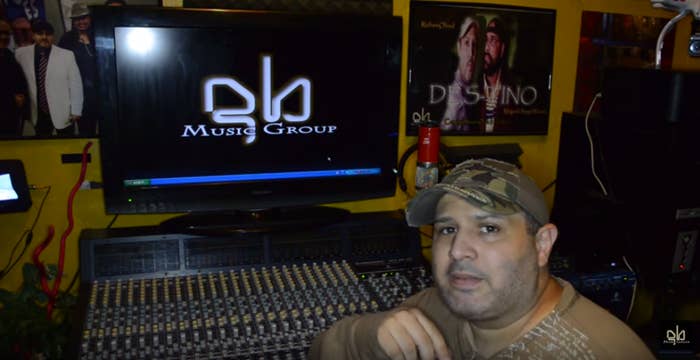 As the uproar grew over Donald Trump's controversial comments about Mexicans and immigrants, Martinez felt differently, and wanted to defend the billionaire and show that not all Latinos hate him.
"A lot of things Trump says really resonate with me," he told BuzzFeed News. "I felt an obligation to represent the other side of the Latino community that isn't thinking this way."
An August Gallup poll found Trump's favorability with Hispanics at -50 and a September MSNBC/Telemundo poll found that 70% of Latinos have a negative view of him.
The lyrics are rather straightforward. Martinez really likes Trump and he's going to vote for him.
Trump, Trump, Trump, this Latino's gonna vote for Trump.
Trump, Trump, Trump, this Latino's gonna vote for Trump.
Trump, Trump, Trump, this Latino's gonna vote for Trump.
Trump, Trump, Trump, this Latino's gonna vote for Trump, for Trump.
Lets get it straight, who am I gonna vote for? I'll vote for the man who tells me the truth, the one that we have prayed and hoped for.
Let's get it straight, who am I gonna follow then? The answer is simple his name is Donald who's gonna make us great again.
And I as a Latino want my people to understand, let's put an end to political correctness and make you understand...
(CHORUS)
He said he used to work as a caseworker at a migrant farmworker agency in New Jersey and understands how hard immigrants work. "I've dealt with them they're great people," he said. "I have nothing bad to say about the people."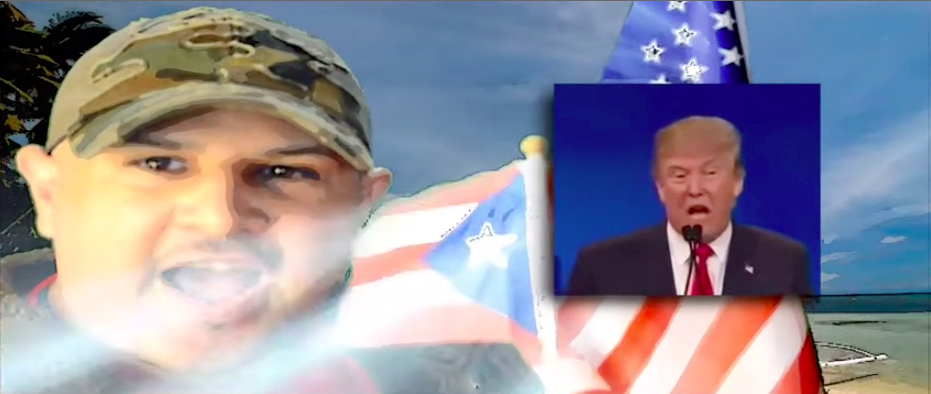 But that's not enough, he said. "My loyalty is about my nation, I respect the Mexicans, as a Latino, I have to. But I don't agree with the backlash that Trump is a racist."
On Trump's comments that the Mexicans coming to the U.S. are criminals and rapists, Martinez said he understood it as the Mexican government is choosing to send those people, not that all Mexicans are criminals and rapists.
Though he has been unfriended by some people on Facebook, he said he feels a kinship with Trump.
"I feel like Trump in a way," he said. "He can say whatever he wants, he can be brutally honest because he's a billionaire. I'm a billionaire in the other extreme. I'm poor, I have nothing to lose. I feel I can be totally honest."
In the song, he takes shots at Hillary Clinton ("Hillary, where did the emails go?"), Jeb Bush on his support for Common Core and his comments that undocumented immigrants come to the country to protect their families as an "act of love."
And he wants that border wall built. "You gotta build the wall, you gotta make it big, you gotta make it tall," he croons.
He's a conservative Christian for Trump. "I support Christian values. I cannot be in favor of illegal immigrants," he said. "They should come in legally. Maybe the government should help them facilitate things to come legally."
UPDATE:
Martinez said he is technically a New Jersey resident and goes back and forth between the state and Puerto Rico.
Asked if he was registered to vote, he said he is going to do so this weekend when he is in New Jersey. He said he's been working on a couple projects and hasn't been able to. He also hasn't voted in previous Republican primaries, for a reason.
"I'm going to be honest with you," he said. "This is the first time I'm going to vote."