Little Alexandria, known as "The Chech" filmed a Happy Birthday video for her papi, her dad, and it is ridiculously cute.
She wears a jersey as the video opens because her father got her into sports from the day she was born. One of the first phrases she ever said was "basketball games," her mom Amanda Martin tells BuzzFeed.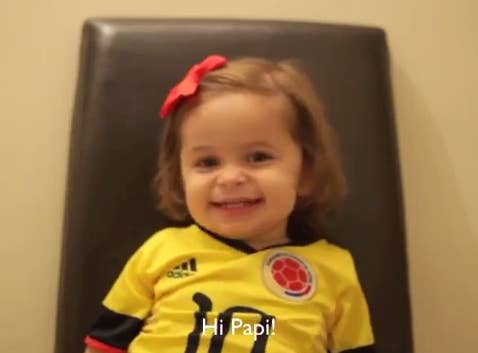 She loves her papi because he gives her Colombian corn cakes, arepas. But also bread and kisses.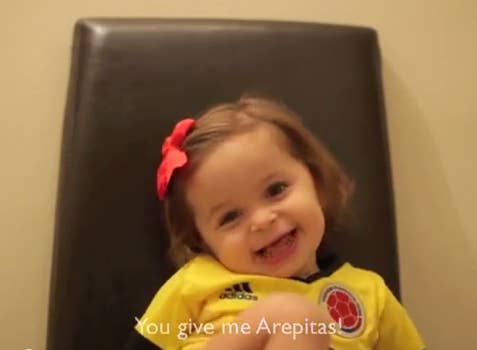 The best kisses ever.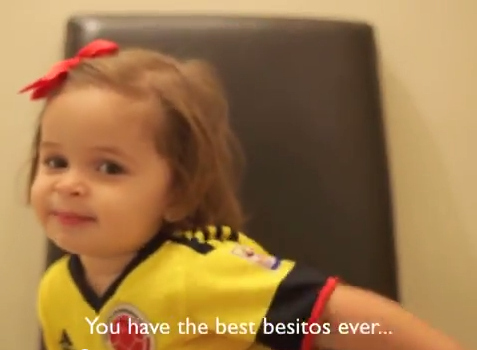 The hugs are pretty great too.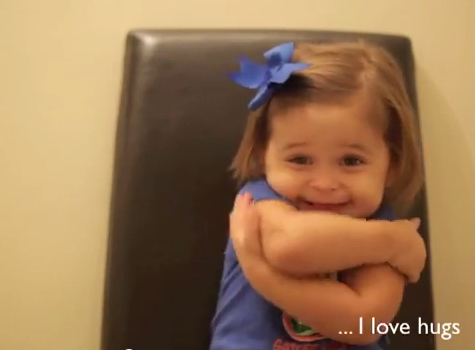 She loves watching sports with her papi.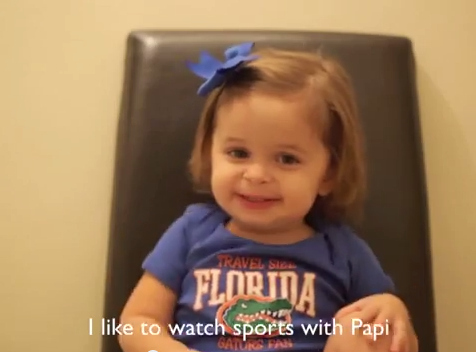 She's a big fan of the Florida Gators.
And the Miami Heat.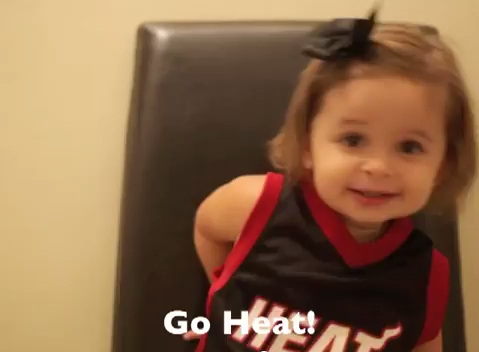 OK, she really loves the Heat.
But not the Seminoles. You shouldn't have even asked.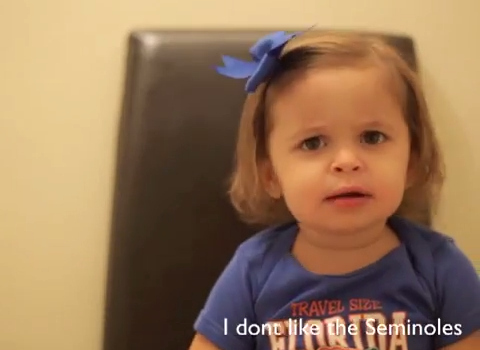 Her mom says every night "there's a different sport on in our house, whether it's the Miami Heat or Colombian Futbol."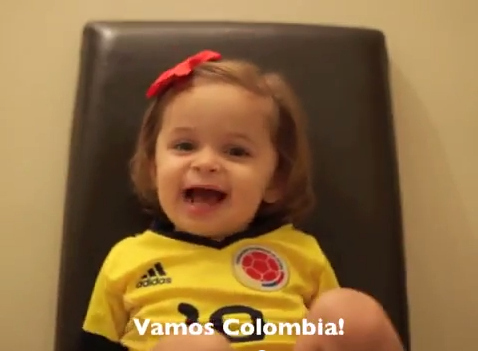 "Needless to say her Papi got teary eyed and has watched the video at least 500 times."