Bordertown, a new Seth MacFarlane animated show announced by FOX, pretty much terrified Latinos online when details first came out about it.
Bud Buckwald is a border patrol agent threatened by the cultural changes that have transformed his neighborhood. Ernesto Gonzales, is an industrious Mexican immigrant and father of four, who is proud to be making it in America, according to FOX.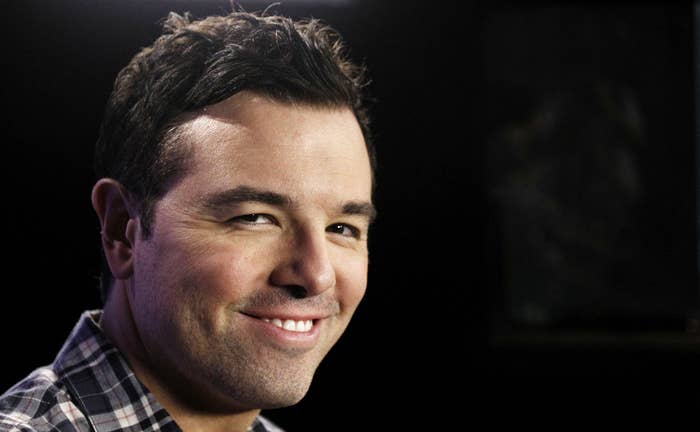 MacFarlane, who has guided mega-hit Family Guy as well as American Dad, doesn't exactly inspire confidence among those online for jokes about Mexicans that aren't low brow.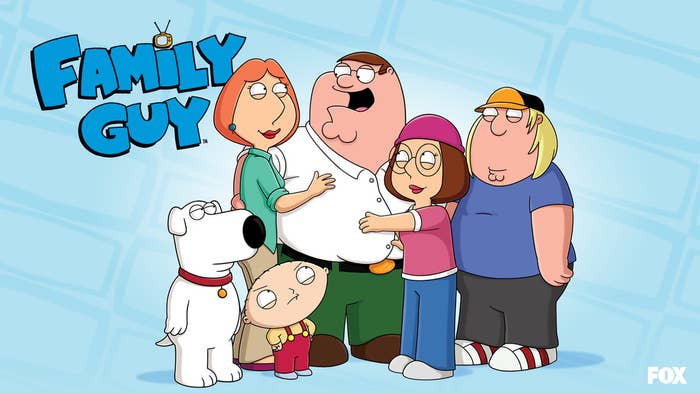 But the inclusion of Lalo Alcaraz, a high-profile Mexican-American cartoonist and satirist, as a writer on the show, which features four Latinos in all out of about a dozen, has led many to be cautiously optimistic about the quality of humor on the show.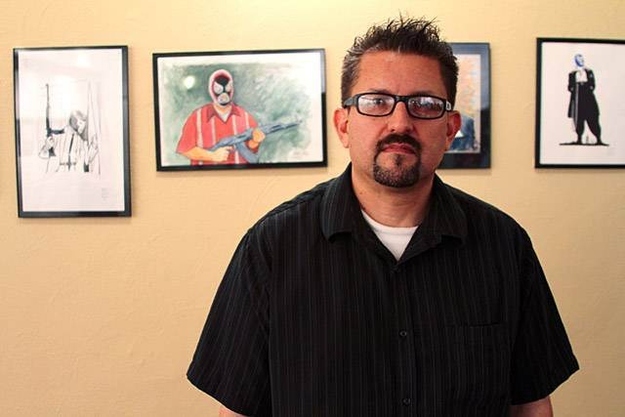 Alcaraz told BuzzFeed he was approached by the head of FOX animation to meet with Mark Hentemann, the executive producer and showrunner of Family Guy.
"This is a big deal, because it's historic, that's what I told them when I met with them," Alcaraz said.
FOX told Alcaraz that Latinos are the number one audience of The Simpsons and of animation on television. They also explained a vision for where the show fits in its lineup and what they are trying to accomplish and Alcaraz felt he could get behind this.
"[Hentemann's] greater point on this show is to show the changing demographics of the U.S. and how this one character's world is getting smaller but it's actually getting bigger and more inclusive, just browner," Alcaraz said with a laugh. "He's a modern day Archie Bunker. The immigrant character is doing slightly better than the angry white dude because he's a racist idiot."
Hentemann said the show has been his baby for six years and FOX decided to move on it recently. "I grew up witnessing the cultural shifts taking place. I know the working class white guys, who are struggling and falling further and further behind economically and politically," he told BuzzFeed. "One of the first calls I made was to Lalo, I knew I wanted to get good Latino people in there because I wanted to mine this territory in an authentic way. It's rich territory but I'm also aware of the pressure."
Commenting on some of the initial reaction online, he said MacFarlane isn't really involved in the day to day work but he's interested in the show and the issues it will address and wouldn't want it to be done in a racist way.
"Beneath the comedy I want it to be an authentic examination of this anxiety," he said. "It's fun territory that white people are becoming a minority and how they deal with it."
He said South Park, but also The Simpsons and Family Guy have shown that you can tackle more sensitive subjects with animation.
"I don't want to fall into the trap of taking the easy path, I want to make this rich," Hentemann said. "I pulled Lalo from outside the TV writing community because I could see he's tackling these same issues. He's coming at it from a Latino point of view and I'm coming at it from a white point of view.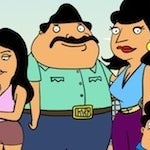 Axel Caballero, an activist who uses social media to spread campaigns for his Latino advocacy organization, Cuéntame, said he thought the show was going to be a disaster until he realized Alcaraz was brought on. Now he says Alcaraz has an amazing opportunity — but also tremendous responsibility — to create genuine humor and social commentary.
"It's good to know that Lalo is there to have our backs," Caballero said. "His history is exactly that — highlighting our issues in the community through his work and now he has this opening and an opportunity on a larger scale. For us that's very valuable."
Veteran TV analyst Brad Adgate said the show has been on the FOX development list for a few years and has promise and makes sense for a couple reasons.
"The Latino community is very youthful with the median age of Hispanics being 28. The networks are obsessed with getting younger viewers," he said. He notes that FOX has found a formula that works because its Sunday animation block has the youngest median age.
Alcaraz stressed that he's just one of the writers — he told Hentemann he's OK with politically incorrect offensive comedy — but as long as it has a point. And he's already made his presence felt in the writer's room.
"I said if the character is an immigrant, he can have an accent. If he's Chicano (Mexican-American), he doesn't have an accent. On the border by all rights 99 percent of the characters should be Mexican, but we'll have to compromise and have white people in the show too," he said jokingly.
In a post announcing his new role on his website, Alcaraz talked about how an animated show can still be very important.
I know, it's just a cartoon. But if you know me, you know how I feel about cartoons. They are super important! Cartoons have allowed me to tell truths, to pick fights with the privileged, the greedy and the stupid. Satire is often best expressed in cartoon form. Cartoons are powerful.
Caballero said the show, which will air in Fall 2014, comes at an important time for Hispanics and how they're viewed in the U.S.
"We're in this amazing time right now fighting so many battles on immigration, borders, stereotypes and this kind of primetime show could kind of alter the equations in many ways, particularly on a network like FOX," he said.
"Having Lalo there inspires confidence. He'll have a lot of Latino folks watching and wanting him to do great."