This Is What Happens When A Suspected Bomb Is Left In A New York City Park
Today for lunch at BuzzFeed, we had a bomb scare! NYPD told surrounding offices to keep their employees inside, but the situation has been resolved.
The New York Police Department responded to a bomb scare in New York City after a suspicious package was found on a bench at Madison Square Park in the Flatiron District, near the intersection of 5th Avenue and 23rd Street.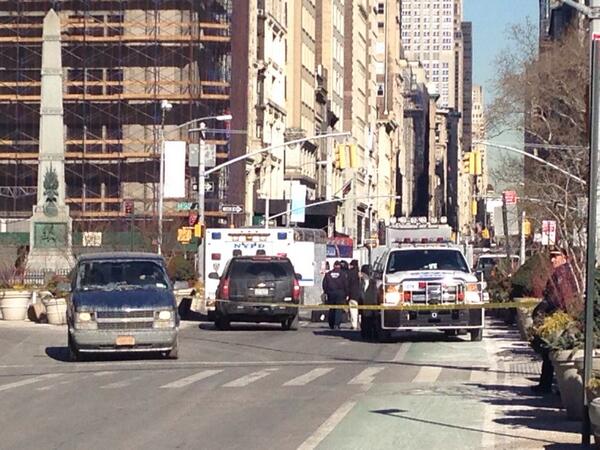 Police instructed nearby offices to keep everyone inside their buildings. BuzzFeed employees were among them, as our office is immediately across the street.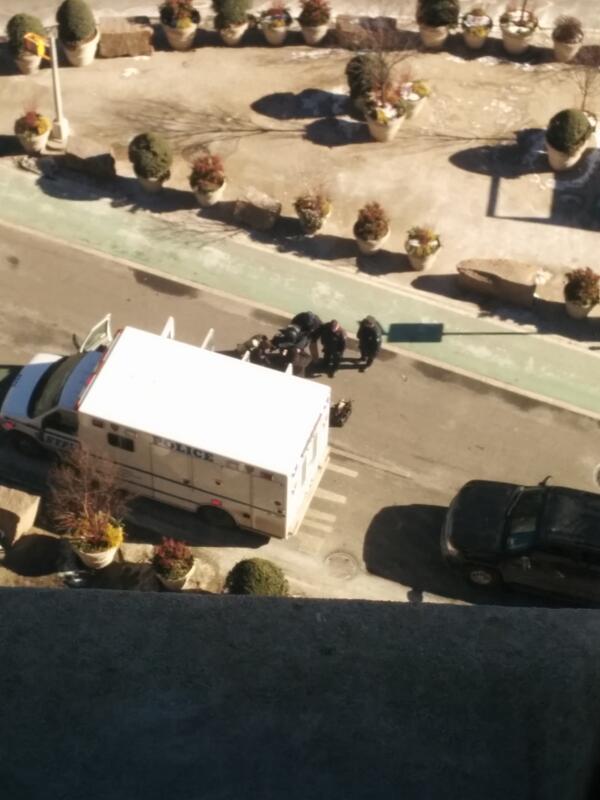 A suspicious package that appeared to the naked eye to be a blue duffel bag was approached by an officer wearing protective armor.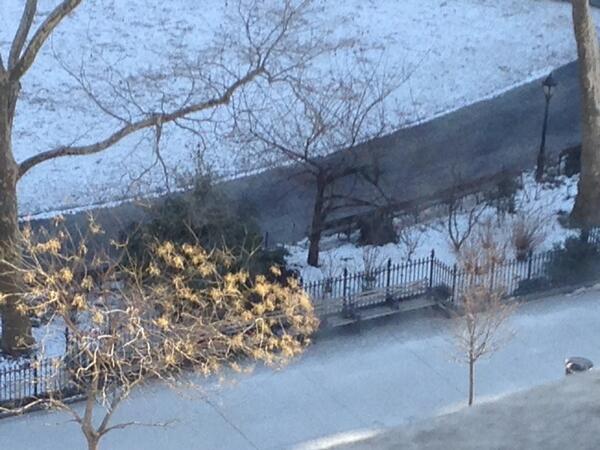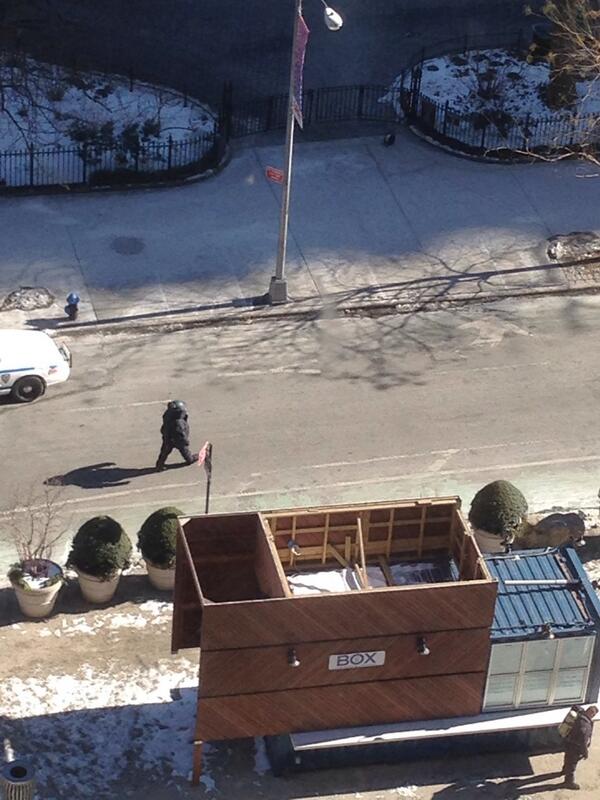 Police gave an all clear approximately 15 minutes after telling everyone to stay in place.
And the lesson is?