The Mysterious Disappearance Of Avonté Oquendo
A severely autistic 14-year-old walked out of the Riverview School in Queens, N.Y., and vanished without a trace. Despite a citywide search, months later the question remains: Where is Avonté?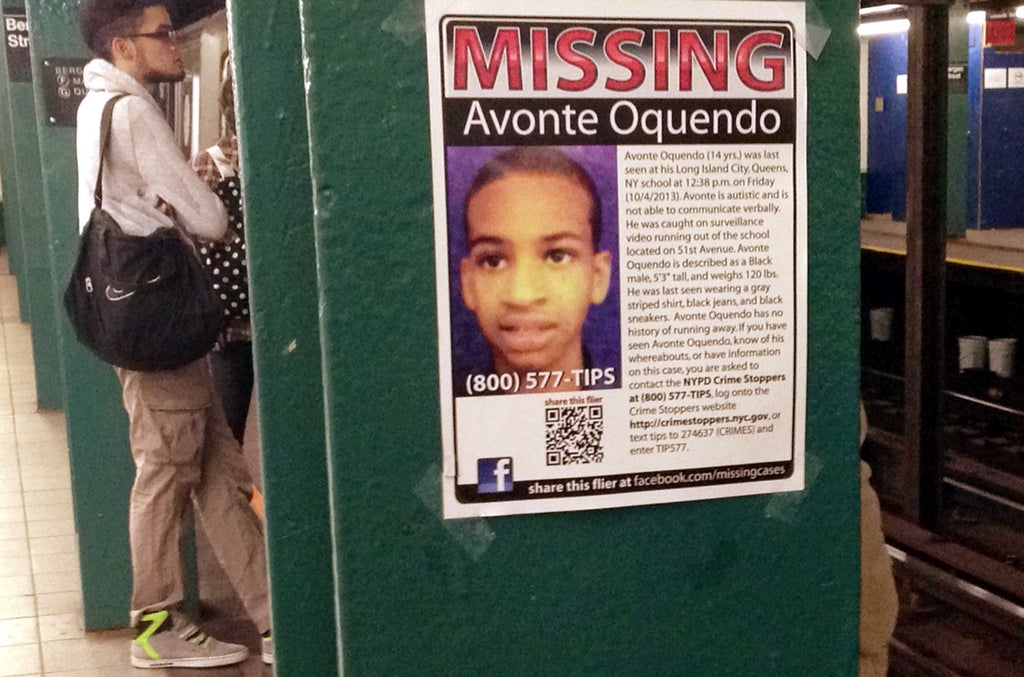 During the last three months of 2013, flyers and recorded messages in the subway alerted New Yorkers to the disappearance of Avonté Oquendo.
All it took was one minute and he was gone.
Security footage from Oct. 4 shows Avonté Oquendo, a 14-year-old boy with autism, entering the stairway of his Queens school at 12:36 p.m. At 12:37 p.m., he is seen running down the lobby, first past the school's security guard, and then in another direction. He then exits the Riverview School through a side door that was left ajar.
More than an hour later, the school finally alerted the police, and a citywide search began for the nonverbal teen. Flyers dotted the city and recorded messages describing Avonté and his gray striped shirt, black jeans, and black shoes played on the subway platforms and inside train cars. Volunteers combed the city.
But on Oct. 24, New York City Police Commissioner Ray Kelly said it wasn't likely the boy would be found alive.
"Obviously we have devoted a tremendous amount of resources to the search," said Kelly, who stepped down last month. "Unfortunately, we are not hopeful that we're going to find this young man alive, but we are continuing our search."
Oquendo's family, deeply hurt by the commissioner's comments, told anyone who would listen that they needed to keep searching for the missing teenager. They also questioned how the school handled the crucial minutes and hours immediately following Avonté's disappearance, and pled for the FBI to get involved.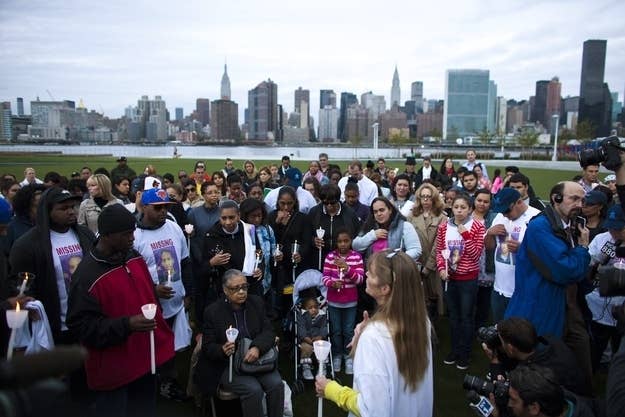 Avonté is on the less-functioning end of the autism spectrum. He doesn't speak, and he needs 24-hour care. He was a student at the Riverview School, a special-education school located inside P.S. 277 — one of 310 locations inside New York City that comprise District 75 — for students on the autism spectrum. His special-education learning plan noted that "he does get excited at times and run off" during transitions from one class to the next.
"Though people with autism spectrum disorders are all impacted differently, elopement, the tendency to wander off or run away, is pretty common," Ashley Parker of the Autism Society told BuzzFeed. "A lot of times, running off can be spurred by something sensory, like a lot of noise, or maybe they're trying to get out of a situation they don't want to be in. Most of us can see something cool and say, 'Hey, I want to check that out later,' but a person with autism spectrum disorder may see something and say, 'Hey, I'm going to check that out right now!'"
An internal investigation by the Department of Education found mistakes and confusion immediately after Avonté left the school.
David Perecman, lawyer for the Oquendo family, described the report to WNYC.
Perecman said the report revealed "a lot of people making a lot of mistakes." The most startling of them seems to be the time that lapsed between Avonte's departure and the school's notification of his mother and law enforcement.
According to Perecman, the report states that at 12:40 p.m., three minutes after Avonté left the school, an aide informed the teacher that he was missing. According to reports, the school thought the teenager was hiding inside the school.
Nineteen minutes after Avonté exited, the school's security coordinator told the assistant principal. Then, according to the report, "staffers discuss but decline to go into lockdown mode. They tried to view video surveillance footage, but did not have access codes." (Nearly two hours after Avonté left school, staffers were finally able to access surveillance and see it for themselves.)
It was about an hour before the school's principal and Avonté's mother, Vanessa Fontaine, were alerted. Police were finally called after that.
The reward for information leading to the safe return of the young teen is $95,000.
Devon Puglia, spokesman for the Department of Education (DOE), called Avonté's disappearance "heartbreaking."
"The case is currently under investigation by the Office of the Special Commissioner of Investigation," he said, declining to comment on the internal report because the investigation is ongoing.
"Avonté's disappearance is both heartbreaking and intolerable," new Schools Chancellor Carmen Fariña told BuzzFeed. "I'm a parent and a grandparent and cannot fathom what the Oquendo family has experienced over these past few months. We are going to take steps to make sure that nothing like this can ever happen again."
Before the new administration came in, Puglia said former Chancellor Dennis Walcott directed a comprehensive review of safety protocols and procedures for emergency preparedness in order to do just that.
"All school security agents are employed and trained by the New York City Police Department," Puglia said. "Separate from the investigation, the chancellor has expressed a determination that the department learn every lesson possible from this terrible situation and do everything in its power to prevent incidents like this from ever occurring again."
On Nov. 13, some recommendations went into effect, like improving training for building response teams — staff in schools who help coordinate student, teacher, and staff actions during an emergency until first responders arrive — reviewing how to best utilize security resources like two-way radios, video surveillance, and public address systems, with the possibility of creating "panic buttons" and additional training for school security agents, among other changes.
To address issues specific to special-needs students, called District 75 students in New York, staff members will be required to be a part of the building response team in facilities where there are two schools.
The DOE referred questions about security in schools to the NYPD and police did not respond to repeated requests for comment.
Diana Limongi Gabriele, a parent who called the District 75 office in New York, was told security is no different in a District 75 school than it is in a regular public school.
Lisa Quinones-Fontanez, a mother of a child with autism who writes about the topic for Babble and her blog Autism Wonderland, said she thinks about Avonté every day.
"There really isn't much security in public schools, and it's about the same in a District 75 school," Quinones-Fontanez said, adding that there may be a security guard post in the front of the school but not much else.
"A District 75 school is a school within a school, and security guards don't always know who a special-needs child is, so they wouldn't know who to stop," she said. "With Avonté, they asked him, 'Where are you going?' but he can't respond. They probably thought he was one of the typical kids."
Her own son is 8 years old and verbal, but she said she could envision him trying to run if given the opportunity. She said she was asked if she wanted to put him in a District 75 school but didn't feel he could excel there and wasn't crazy about the safety. Instead she enrolled him in a private school funded by the DOE, which is gated — where she says even if he got out of the school, he wouldn't be able to leave the grounds.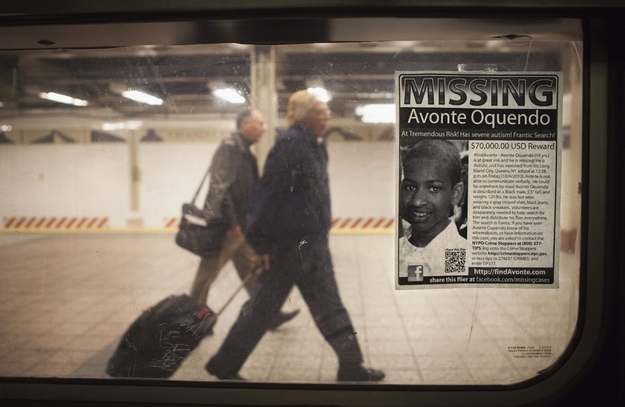 As the search enters its fourth month, family, friends, and volunteers hang on to the hope that Avonté will be found.
Daniel "Danny" Oquendo Jr., Avonté's older brother, who helped out with search efforts early on before running out of time off from work, is relocating from Miami to New York in order to better aid in the effort to bring the young boy home. This means helping out at the Astoria, Queens, headquarters, passing out flyers, and helping his family scour the streets of New York.
The holidays and cold weather have slowed the search efforts, but Penni Horwich, Perecman's wife, who has served as an intermediary between the media and Avonté's mother since the boy's disappearance, hopes they will pick back up again.
There are volunteers like Melissa (who wished to be identified only by her first name), who was part of the first search party Avonté's family organized just days after he went missing.
"Until the snow and severe cold weather hit New York, I was searching neighborhoods block by block on my own, and I've posted a lot of missing flyers all over NYC in the past three months," Melissa said. "Another volunteer from another state mails me flyers to post — that's her way of helping. I'll keep posting until we find him. The search efforts were massive in October and November, thanks to Avonté's very dedicated family and a lot of support from the community. Things have inevitably quieted down now."
The Autism Society's Parker said there are plenty of dangers that a nonverbal autistic child faces out in the world alone. "You can't tell that someone is autistic by looking at them," she said. "First responders may take an autistic person's silence or tendency to run when approached as hostility. A lot of kids are on medication regimens, and that becomes a big concern after 12 hours. Many of them are drawn to water, and with no concept of barrier, that's a huge concern."
That's why Melissa thinks it's her duty, and the duty of New Yorkers, to help find Avonté.
"Avonté went missing in my neighborhood," she said. "What is particularly sad about his case is that he's extremely vulnerable. His severe autism has left him unable to communicate verbally — he can't advocate for himself," she said. "He can't say that he needs help or he wants to go home. He's a New York City kid and he's New York City's responsibility. We need to be his voice. We need to find him."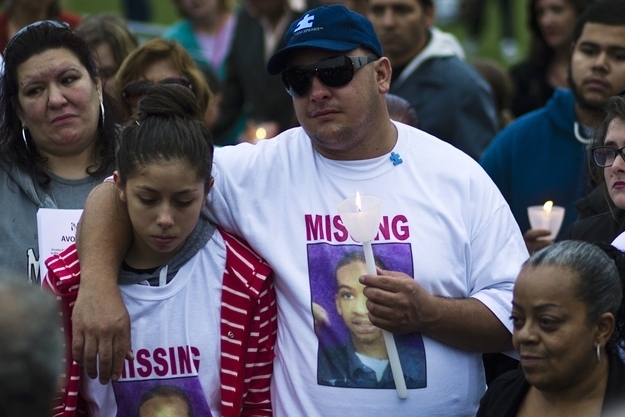 Avonté's family is stung by former Commissioner Kelly's statement that he was "not hopeful" the autistic boy will be found alive.
Avonté's brother Daniel respectfully acknowledged the effort made by the NYPD. "I believe they have been very helpful and diligent with helping the family and following every lead possible," he said, "both credible and far-fetched." But he also was disappointed by Kelly's remarks.
"Maybe he was simply being honest and realistic, but as the leader of the police force, he should display much more hope and faith in himself and the NYPD," Daniel said of Kelly's statement. "That kind of attitude can easily trickle down onto his subordinates and possibly be a cause in them losing hope as well."
Kelly has since apologized to Avonté's family for the statement.
On the official Facebook page for their son, the family said their wish is for the FBI to take the lead on the investigation but that they were told they cannot because the NYPD listed Avonté's disappearance as a missing person's case and not as a kidnapping.
The FBI declined to comment on the case but referred BuzzFeed to the federal statute on kidnapping, which states that a kidnapping is when a victim has been taken across state lines and/or there has been a ransom demanded.
A federal law enforcement official said the FBI would consider getting involved if there was new information or if there was reason to believe something nefarious had happened.
The NYPD repeatedly declined BuzzFeed's request to comment because the investigation is ongoing.
For her part, Avonté's mother believes he was taken by someone.
"If someone has my son, please be kind to him and let him go," she said in a recent TV interview. "Put him in a public place full of people and let him go, walk away."
Instagram photos from Daniel Oquendo Jr., Avonté's older brother.
To his family, Avonté is more than just a flyer; he is not just a picture on an evening newscast. They say they are not looking for a body. They are looking for a bright boy who loved to be tossed in the air by his older brother.
"I guess it was like a ride to him," said Daniel. "People often think that because a child may have a disability that they aren't very bright or don't often know what they are doing. Well, Avonté was very intuitive and very smart. He knew exactly what he liked."