The First Major Movie About Mexican-American Labor Leader Cesar Chavez Is Coming
The trailer for the movie by Diego Luna — featuring Michael Peña, Rosario Dawson, John Malkovich and America Ferrera — is here.
The film features Michael Peña in the title role of Cesar Chavez, the Mexican-American labor leader and co-founder of the United Farm Workers, who fought for workers' rights and became an icon in the Latino community after his death.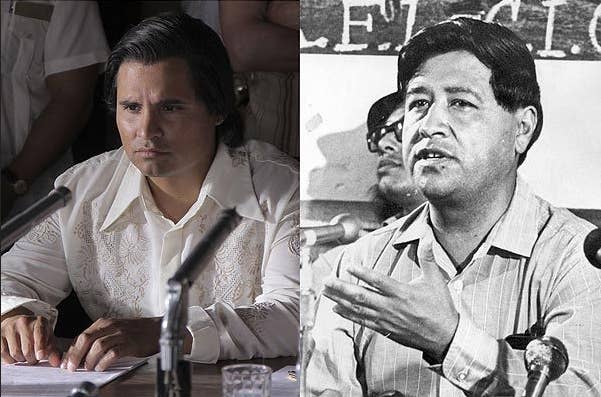 The film is directed by Diego Luna, the Mexican actor best known for Y Tu Mamá También. Since Chavez means so much to Mexican-Americans, Luna says he was driven to learn about him following the birth of his son in the United States.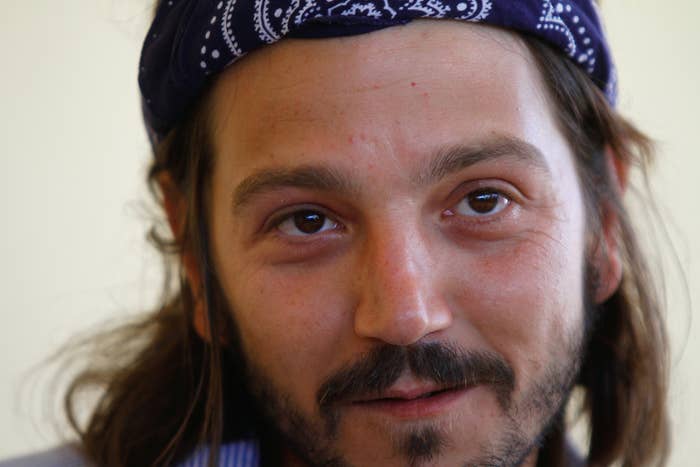 Luna stresses that Chavez's story is an American one. "I found out that no one has done a film about him and I don't think it has been celebrated enough," he said to The Huffington Post. "And I think it's the right time to tell the story of Cesar Chavez."

The movie, featuring Rosario Dawson, America Ferrera and John Malkovich, has a $10 million budget and is distributed by Pantelion Films, a studio created by LionsGate and Televisa to produce more movies for Latino movie-goers.
Latinos make up 17% of the population but 25% of movie-goers.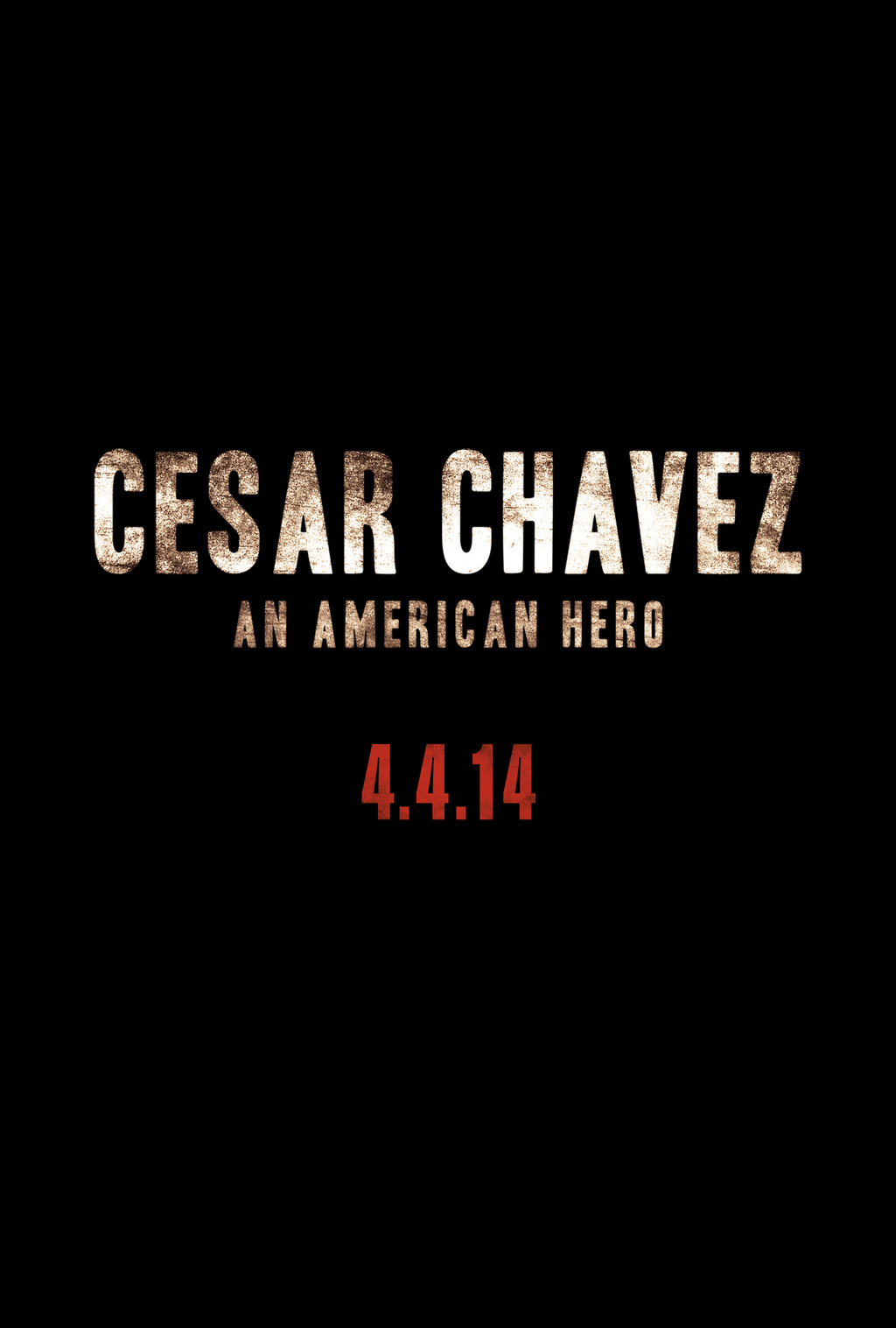 The studio worked closely with the Chavez family and their COO, Edward Allen, said it's more than a movie to them:
"We feel this project is a platform to elevate this man, Cesar Chavez, to the pantheon of American heroes," he said. "Chavez is a character who is American first and foremost. He spoke up, he wasn't a victim. He spoke up for the rights not just of Latinos."
Many are excited about seeing his story come to the big screen.
#CesarChavez Movie 04.14.14 #AnAmericanHero #IWantToSeeThis #WhoElse ;)
Luna believes learning about Chavez can help the country learn about itself:
"For a long time people in the States were saying 'you're telling a story about Mexicans' and I said 'no, no, no this is a story about Americans in fact' and that we Mexicans have a lot to learn from. It talks about this double moral issue that you find a lot in the States, where there are all these people feeding the country, building the country but at the same time [it] is a country that doesn't want to recognize that, but doesn't want to get rid of them either, that just wants to keep them in the shadows. And that's probably why there's not a film about Cesar Chavez today."