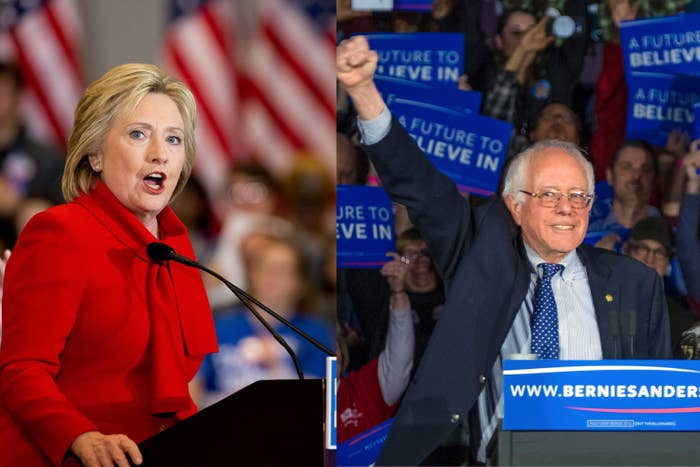 After dismal Latino turnout numbers in Iowa the past two presidential caucuses, early indications suggest that a $300,000 nonpartisan effort to get Hispanics to caucus succeeded in getting record turnout.

The initiative by the League of United Latin American Citizens (LULAC) aimed to get 10,000 out of 50,000 registered Latino voters to caucus sites by repeatedly contacting them through phone calls and door knocks. NBC News exit poll shows that 4% of Democratic caucus-goers were Hispanic and 2% were on the Republican side. With both sides seeing huge turnout (171,000 for the Democrats and more than 180,000 for the GOP) that comes out to close to 10,500 Latinos.
Only 1,000 Latinos caucused in 2012. In 2008, when the race was competitive for both Democrats and Republicans, that number was 3,500.
LULAC, drawing from responses campaign field staff received from phone calls, door-knocking, and "Commit to Caucus" returns from mailers, believes the number is closer to 13,000.

"We did our part, Latinos played our part," said LULAC Iowa political director Christian Ucles. "We knew when LULAC put together this program in Iowa, that they were ready to come out with a show of force for any candidate that supports the Latino community."
While the effort was billed as nonpartisan, it was ostensibly also an anti-Donald Trump effort. The bombastic billionaire underperformed, coming in a disappointing second, but the small Hispanic presence on the GOP side likely did not have much effect.
Though exit polls show Hillary Clinton winning 58% of the minority vote, Ucles said he is going to further analyze county returns, because Sen. Bernie Sanders won 15 of the largest 20 counties where Latinos live, suggesting they may have played a role in the razor-thin Clinton victory, which because of delegate allocation, Sanders billed as a virtual tie.
Other campaigns hoped to take advantage of this effort too. Jeb Bush's campaign and Martin O'Malley were speaking to Hispanics on the ground but it did not pay off enough. Bush came in sixth, with 2.8% support and O'Malley suspended his campaign once the results became clear.
Many believe the rise of Trump, who has insulted Mexicans and immigrants, and pledged to deport millions of undocumented immigrants, could lead to high Hispanic voter turnout during the rest of 2016.
While the numbers in Iowa are still small, Ucles said a polarizing figure like Trump, as well as Cuban-American Sen. Marco Rubio who finished a strong third, could energize Hispanics in different ways, with the first caucus serving as an early harbinger of things to come.
"Democrats are going to have to do an aggressive outreach to the Latino community," he said, pointing to states with much larger Hispanic populations. "Just imagine what it could do for other states like Georgia and North Carolina.