The DNC Still Hasn't Hired Someone To Run Hispanic Media Ahead Of 2016
Democrats are worried that the DNC doesn't have someone in place with Ted Cruz, Marco Rubio and Jeb Bush announcing for president or set to do so. Complaints from Democrats that the position isn't paying enough and isn't seen as a priority.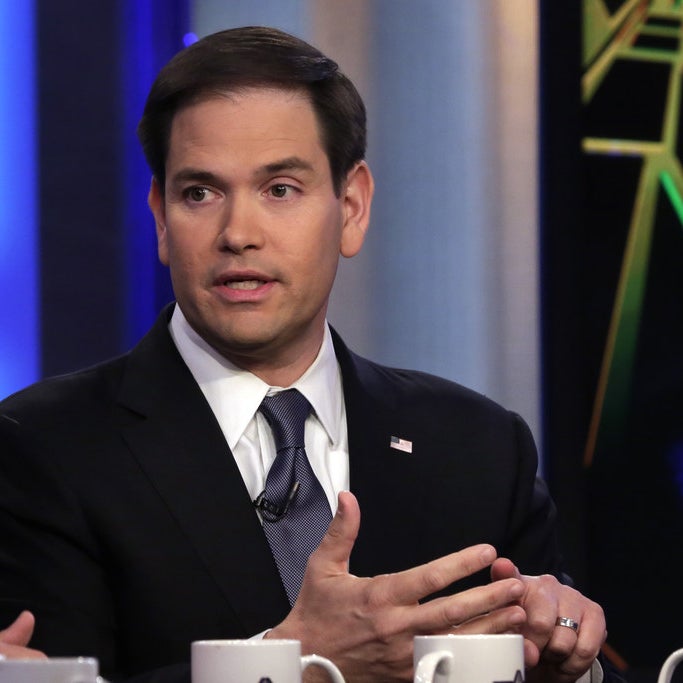 Ted Cruz is here, Marco Rubio is coming, and Jeb Bush looms, but the DNC still hasn't hired someone to run Hispanic media for them who can message to the Latino community about Republican candidates.
The role has been vacant since Jan. 5, when former director of Hispanic media Pili Tobar left to become communications director for Rep. Ruben Gallego.
Some Democrats say they are frustrated and confused by the vacancy and say the role isn't being seen as a priority, pointing to the budget for the position, in particular.
"It's disappointing that that's where they're at. It's disappointing and unacceptable," said Democratic donor Steve Phillips who believes the party risks losing elections if it doesn't strengthen its focus on diverse coalitions.
The DNC declined to comment for this story.
One candidate for the Hispanic media position said they were prepared to take a paycut to help the party, but that the compensation for the position — $60,000 — was too much of a drop. There was also no room to negotiate, the former candidate said.
"It shows how serious you take that position and if you want a grown up to do that job you need to pay them like a grown up," the former candidate told BuzzFeed News.
Another candidate who withdrew an application before discussing compensation because they got a new job, said when they found out the salary afterwards they told BuzzFeed News they would have had to turn it down as well.
"It's a high-profile job, it's an important job, it needs to be higher than ($60,000)," the former candidate said. Another Latino operative with six years experience in communications on Capitol Hill told BuzzFeed News they didn't apply because they knew the salary range was too low.
"You put your money where your mouth is or you don't," Phillips said.
Gabriela Domenzain, who ran Hispanic media for the Obama campaign in 2012, said in her experience, more than one situation was decided by having a bilingual communicator at the table.
"This is an incredibly important position and one that should be decided carefully," she said. "Elections are about contrast and the Latino vote is going to be the most sought after group in this country. The sooner Democrats and Republicans speak to Latinos in their own language and in a culturally sensitive way, the sooner they will be able to define their issues and candidates."
The DNC has three prominent Latinos on staff outside of communications. Raul Alvillar is the political director, Henry Muñoz is the finance chair and Albert Morales is in charge of Hispanic engagement.
Mannie Rodriguez, the DNC Colorado finance director, who has been at the organization for 14 years, said it's long past time the DNC brought in reinforcements to help during a crucial election cycle.
"Our party is fortunate to have Albert Morales leading the charge to engage our community's outreach efforts. He's the best we've ever had," Rodriguez said. "He's worked under Terry McAuliffe, Bill Richardson, and Howard Dean. But as good as he is, he can't compete with an army of 100, when you combine the Koch Brothers and RNC armies."
Rodriguez was referencing billionaires Charles and David Koch, who are funding the conservative LIBRE Initiative, which has been active in Latino communities since 2011, and infused the group with at least $10 million, angering and worrying Democrats.
The RNC told BuzzFeed News they have about 10 people at their headquarters across communications, outreach and digital, as well as a robust presence on the ground working on Latino initiatives.
The concern among Democrats reflects the very real focus on Jeb Bush as someone who some Democrats fear could erode the growing support the party has enjoyed when it comes to Latino voters.
"Definitely with Jeb and Rubio and LIBRE, the committees and campaigns can't afford to remain in Latino radio silence," former Harry Reid senior advisor and Democratic strategist Jose Parra, said.
And then there's the smaller stuff, too. When the New York Times reported Bush had registered as Hispanic in a 2009 voter form, it was a perfect opportunity for a snarky opposing-party response, along with an anti-Bush message. The DNC responded that afternoon with an email blast.
Morales, pulling double duty, was quoted.