Define American, an organization that seeks to bring new voices into the immigration reform conversation, launched a campaign aligned with the release of one of the biggest summer blockbusters of the year, "Man of Steel."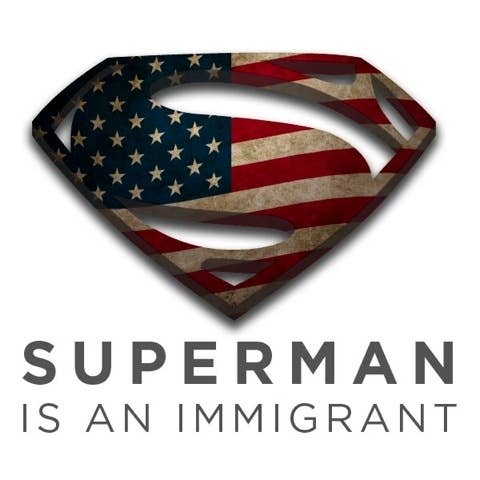 Define American, in conjunction with the Harry Potter Alliance (HPA), launched a Tumblr called We Are the American Way to highlight submissions from people around the country, in the spirit of Superman and his journey.
Born on Krypton, he came to this country with the promise of Hope - the symbol he bears on his chest. Many of our families also have a history of immigration. We share Superman's hope and we continue his fight for truth, justice and the American Way.
Like Eduardo Jara who came to the U.S. 13 years ago.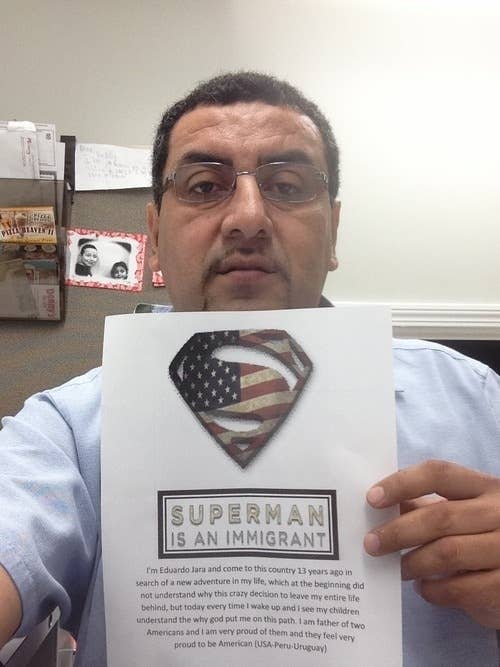 Ted McConnell, executive director at Campaign for the Civic Mission of Schools says everyone is an immigrant in America.
10th-12th generation…undocumented since the early 1600s, as far as the Native Americans are concerned. (Sorry about Ancestors stealing all that land). We are ALL immigrants to this land. I am, we all are, the American Way!
"I'm Julian Gomez, 20 years old. My parents brought my sisters and I to the United States from Argentina when I was just under 2 years old, so I've grown up here, made all my friends here, gone to school here, and just about lived my whole life here."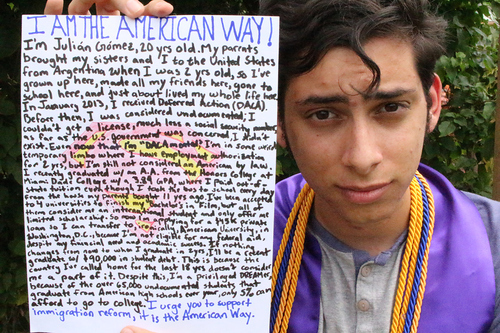 Jose Antonio Vargas, founder of Define American and writer and director of the documentary film, "Documented," told BuzzFeed the initiative makes sense because Define American is about elevating the immigration debate and bringing in fresh voices. "Pop culture is a huge part of our daily conversations and the new Superman movie--"Man of Steel"--is one of Hollywood's biggest summer movies," he says.
"I consider myself a hyphenated American."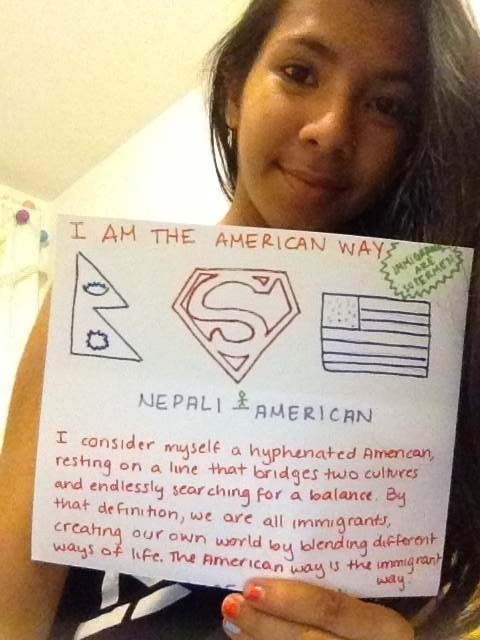 "My name is Claudia."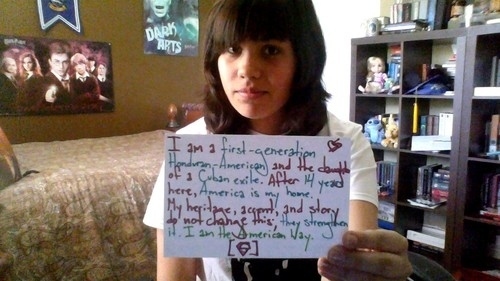 "I am a first generation Mexican-American."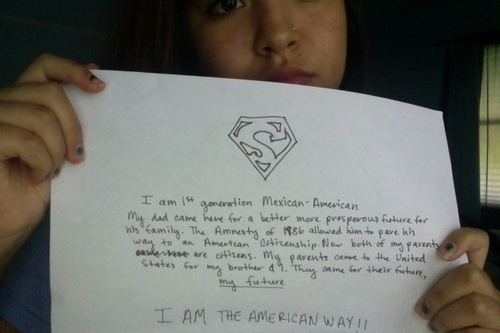 Eric Liu, former speechwriter and deputy domestic policy adviser for President Bill Clinton, joined in.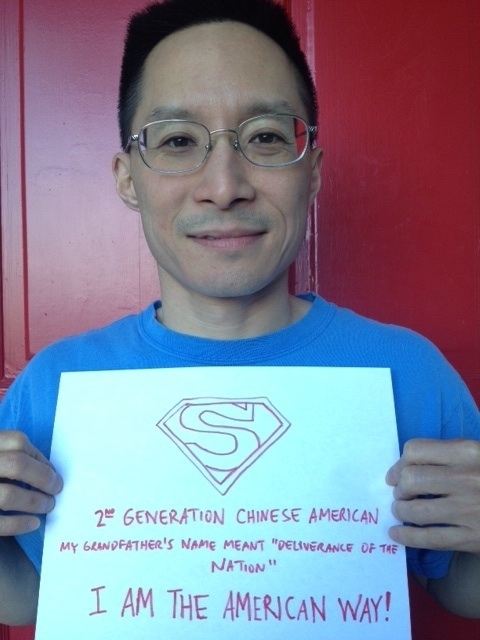 Gary Engle wrote an essay for Superman at Fifty: The Persistence of a Legend, entitled "What Makes Superman So Darned American?" Define American's Vargas says the ideas in the piece underscore the campaign.
"It is impossible to imagine Superman being as popular as he is and speaking as deeply to the American character were he not an immigrant and an orphan. Immigration, of course, is the overwhelming fact in American history. Except for the Indians, all Americans have an immediate sense of their origins elsewhere. No nation on Earth has so deeply embedded in its social consciousness the imagery of passage from one social identity to another: the Mayflower of the New England separatists, the slave ships from Africa and the subsequent underground railroads toward freedom in the North, the sailing ships and steamers running shuttles across two oceans in the nineteenth century, the freedom airlifts in the twentieth. Somehow the picture just isn't complete without Superman's rocket ship."