Steve King: Aliens Invaded My Office
The "brazen," "illegal alien" variety, he tweeted.
Iowa Rep. Steve King, no stranger to controversial comments, announced on Twitter today that his office had been invaded by aliens.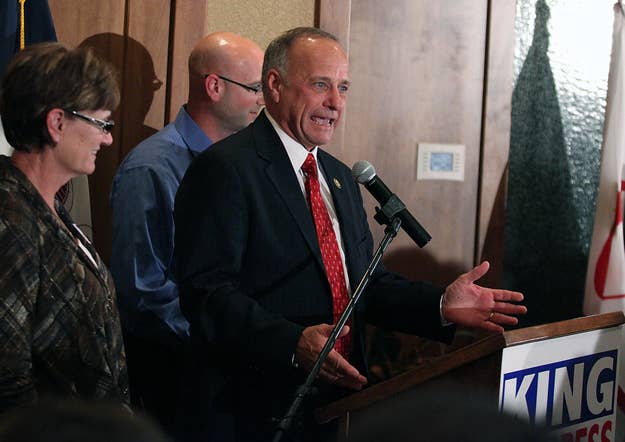 This is who showed up to his office. They were activists from United We Dream, protesting his sponsoring of a bill to cut funding for the Deferred Action for Childhood Arrivals program, enacted by the Obama administration.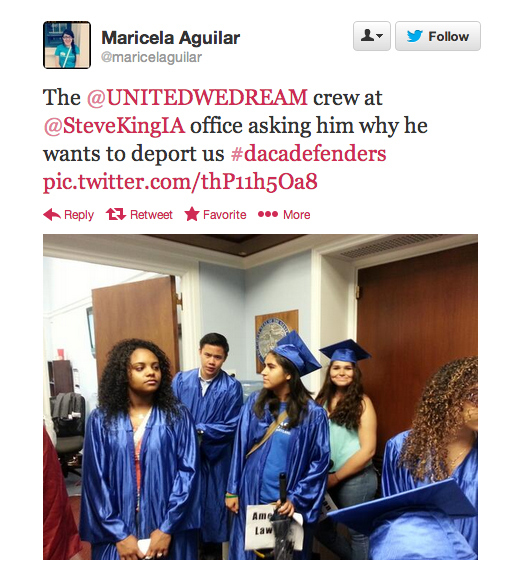 Jose Antonio Vargas, who came out as an undocumented immigrant in a high-profile New York Times piece, and has been out front in calling for reform, responded to King's comments.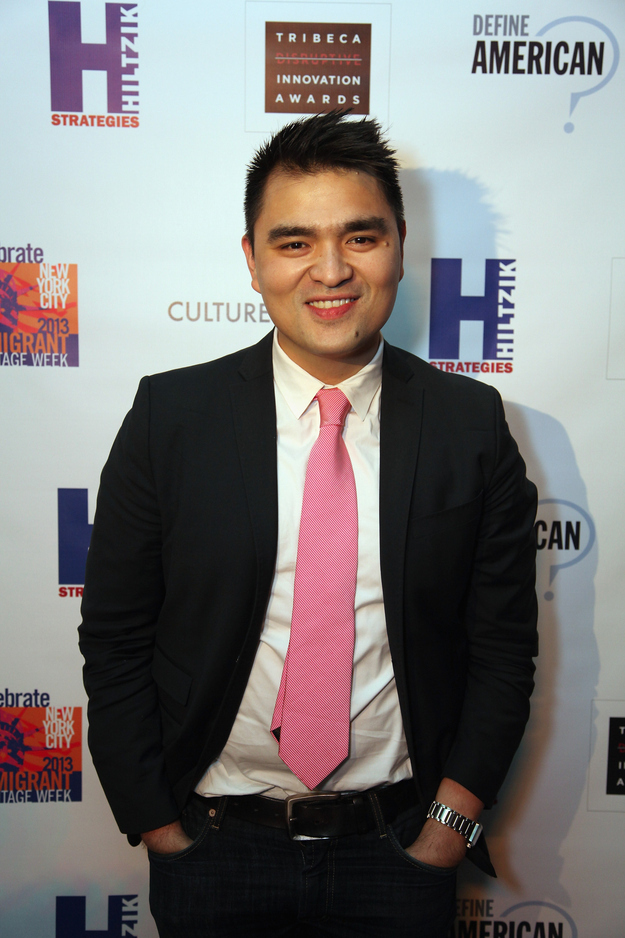 But King wasn't done.
Arizona Rep. Raúl M. Grijalva responded to King's comments.