Hey, remember this little guy? The 10-year-old Mariachi singer who's goose bump-inducing rendition of the national anthem was attacked by many on Twitter? Well, the San Antonio Spurs have brought him back to sing again before game four of the NBA finals.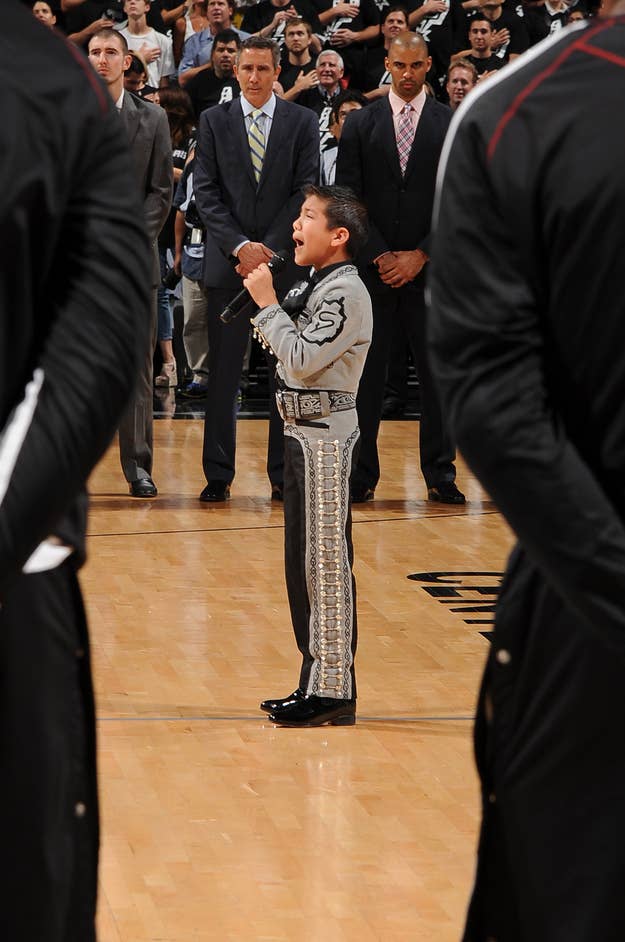 Reporter Dillon Collier with KENS 5 in San Antonio, radio station WOAI and the San Antonio Express are reporting that Sebastien will be singing the national anthem again.
It makes sense after all. Luck is something a lot of sports figures believe in and the Spurs did blowout the Miami Heat in Game 3 113-77 after two evenly matched first two games.
With critics bashed/shamed into silence by the resulting furor over their comments, the Internet is REALLY excited to hear that he's going to sing again.
When Sebastien responded to the haters with these classy comments, the world fell in love with the "America's Got Talent" star.
Even San Antonio Mayor Julian Castro spoke up in support of the mariachi wunderkind. People gave the post major love.