Republicans: Immigration's More Likely To Happen If We Take The Senate
Two key House Republicans tell BuzzFeed News it could happen. Democrats and activists say they've heard this all before.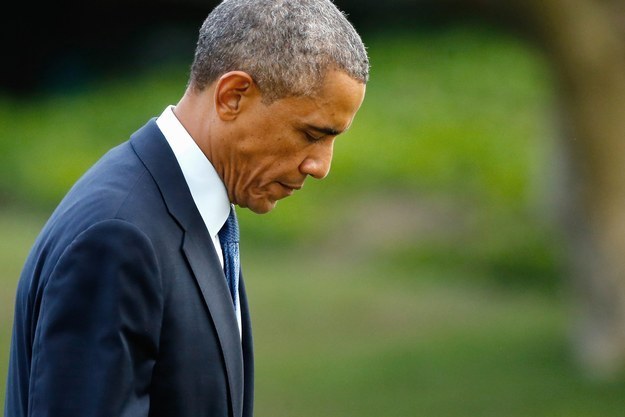 Key House Republicans say congressional action on immigration is much more likely if Republicans take control of the Senate.
The effort, two Republicans say, would likely involve individual measures rather than a broad, comprehensive bill favored by Democrats.
"I actually think it's more likely, if we take the Senate, that we will have immigration reform," said Rep. Raul Labrador. "We will be able to do it on a step-by-step approach like most Republicans have been asking to do and I think the American people want."
Labrador, who was a member of the bipartisan House group working on the issue before exiting, foresees a Republican-controlled Congress passing a series of bills that deal with the border and focus on interior security and guest-worker programs.
"I don't want to mislead; it's a difficult lift as we all know," Rep. Mario Diaz-Balart told BuzzFeed News. "But we would have a better shot at getting it done if Republicans take control of the Senate for the simple reason that it could be initiated in the House with close coordination with the Senate."
Actual Republican-passed immigration legislation could put President Obama in a very difficult political position: Sign bills that don't accomplish all of what Democrats want, or accept smaller, incremental changes to U.S. immigration policy. Labrador pointed to "high-tech immigration" — where the House passed a bill and he says the Senate didn't take it up because it wasn't a comprehensive fix — as an area that shows the quandary Obama would find himself in.
"He's going to get a lot of pressure from his left-wing base to veto anything that's not a full comprehensive approach," he said. "I think that's what you're going to see: bills like that passing the House and passing the Senate if you have a Republican majority and then it's going to be up to the president if he wants to veto that kind of legislation just because it's not 100% of what he wants."
Diaz-Balart noted that with 2016 politics looming, immigration would have to move quickly and early in 2015.
Given the reality that, should Republicans win control of the Senate (which looks increasingly likely), their majority will be slim — and Democratic votes would still play a very significant role in any legislation's success.
Democratic Rep. Luis Gutierrez has said on the House floor that he believes this is all a predictable ploy by Republicans to stop Obama from enacting long-awaited administrative actions that would slow deportations of undocumented immigrants.
"If Republicans are serious about immigration legislation in the next Congress, I will work with them," he told BuzzFeed News. "But I find it hard to believe the GOP-ruled House will be able to take up reform given how much control they have given to opponents of legal immigration and immigration reform."
Activists who have railed against the White House for delaying executive actions, don't put much more stock in Republicans being able to pass an immigration overhaul.
"I don't buy it for a minute, I really don't," said Frank Sharry, a veteran of immigration battles for over a decade. "They've not only said no to immigration reform in the House, they've said yes to lurching to the right. They have demagogued the kids who came across the border and have invoked ISIS and Ebola coming, too."
Sharry said he has a lot of respect for Diaz-Balart and added that the theory behind Republican action on immigration is that they need to change policy to reflect the changing electorate, but now he believes the party as a whole is too far gone.
"The party is so fundamentally bigoted and anti-immigrant they can not overcome the majority so that the few reformers can make it right," he said.
"For far too long the GOP has waived this pamphlet saying, 'We want to do it, we want to solve this problem,'" said Lorella Praeli, of immigrant rights organization United We Dream. "I don't believe they are sincere. It's hard to see a scenario where the GOP proposes legislation that addresses the issue and treats people with dignity and respect."
Praeli argued a Republican-controlled Senate will only lead the GOP to try to stop Obama from enacting executive actions or use the spending bill process as a way to block or threaten the president from taking action.
The Republican focus would likely fall short of what Democrats are under constant pressure from activists to do, as well.
"We'll work with whoever leads the effort to ameliorate the president's harsh deportation record," Cesar Vargas, who heads Dream Action Coalition, said. "The question for us is, if the Senate bill was already draconian, what is this package going to lack?"
Clarissa Martinez, a deputy vice president at National Council of La Raza, said her organization believes the president should have acted and should act as soon as possible but notes that the GOP could have gotten an immigration overhaul done whenever they wanted.
"Doing something is now predicated on Republicans taking the Senate?" she said. "As if our inability to get immigration reform done was in the Senate. It's about how do you get this done in the House, because the Senate passed it."
Diaz-Balart argued the reverse is true — it's Obama, he says, who only thinks about immigration around election-time.
"You've seen it with the [deferred action] kids and now with the red line he drew on acting unilaterally," he said. "The nightmare for Obama is not Republicans passing immigration, it's it actually getting done. All he cares about is using it as a political issue."
Still, activists and Democrats were unified in insisting the executive actions need to happen.
"The distant hope for legislative reform cannot delay actual implementation of executive action the nation so desperately needs," Gutierrez said. "In fact, President Obama's actions could be the push the pro-reform Republicans need."
Kate Nocera contributed reporting. This story has been updated.