"Othello-The Remix" Is The Hip Hop Version Of A Shakespeare Classic Striking A Chord With Inmates
"Othello never knew, he was getting schemed on by a member of his crew."
The Associated Press reports, "Othello: The Remix" is the brainchild of two Chicago brothers and rappers — GQ and JQ, aka Gregory and Jeffrey Qaiyum.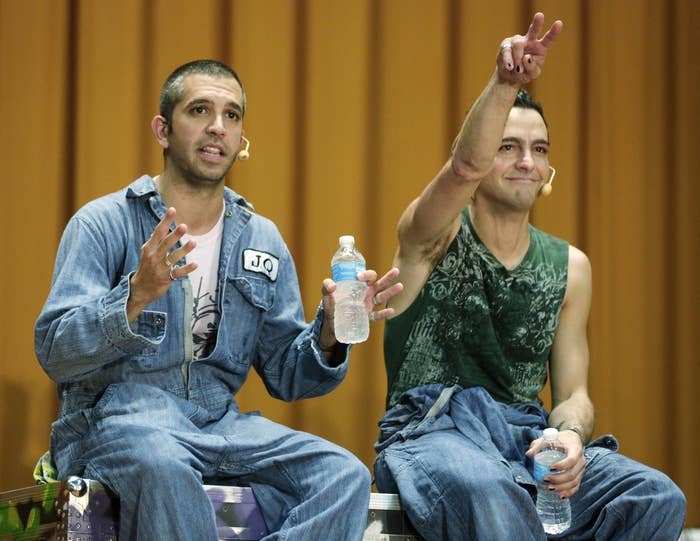 This modern version, performed this week for 450 Cook County jail inmates, is an homage to the classic.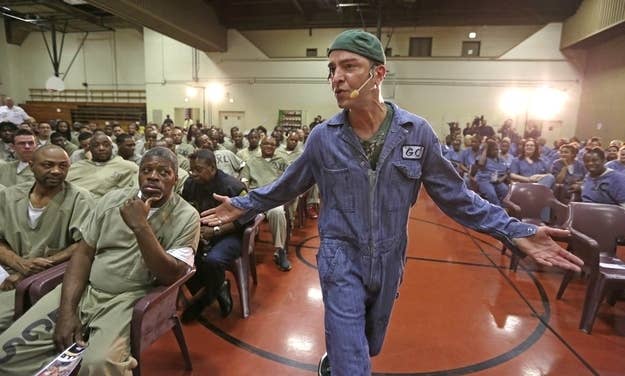 The show has its share of singing, dancing and comedy, along with men playing women, sexual references, Eddie Murphy and James Brown shoutouts and "a throbbing beat" provided by a DJ.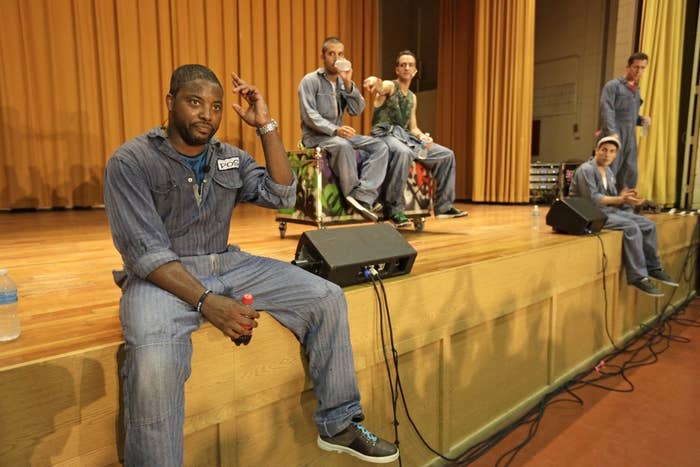 "Othello never knew, he was getting schemed on by a member of his crew."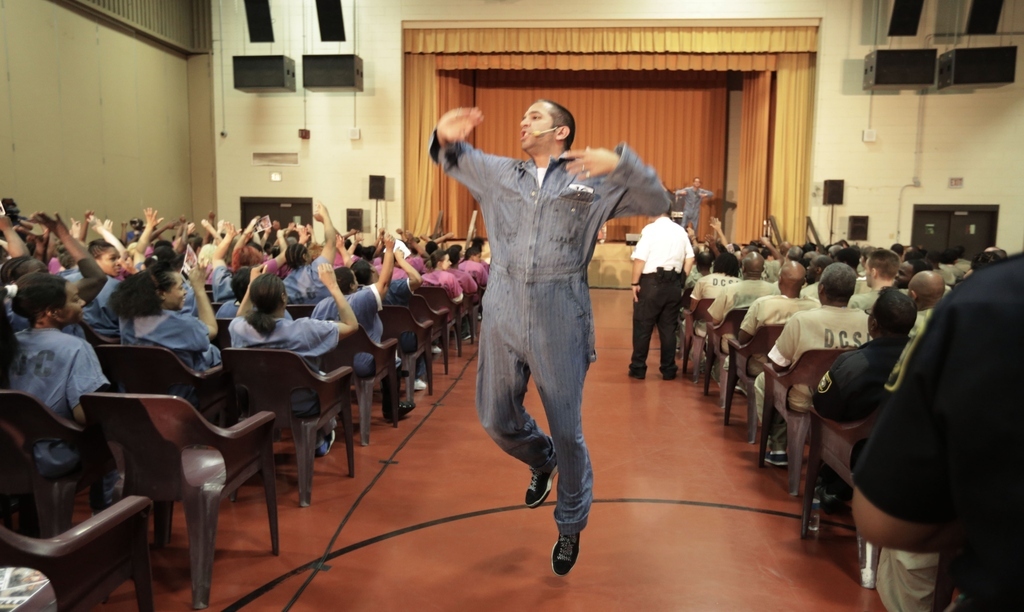 The work has an updated plot:
MC Othello is a self-made rap star turned music mogul who decides to promote Cassio, a middle-of-the-road rapper, by releasing his next album. That infuriates the edgy rapper, Iago, who vows revenge. "This is why I hate the Moor," he fumes. "He never lets me get my foot in the door." Desdemona is not seen, but heard, her ethereal golden pipes occasionally filling the air.
And tragedy.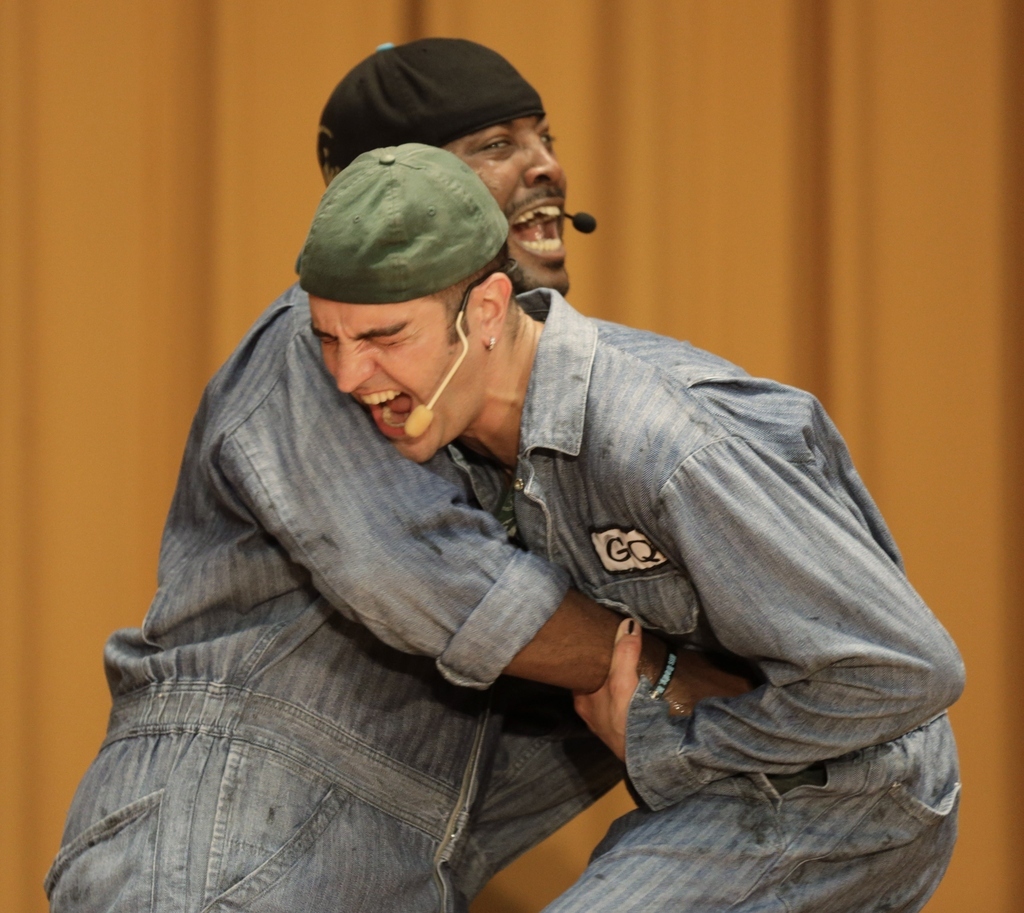 The brothers expected the inmates would apply themes written four centuries ago to their own lives today.
"The story of Othello and the way we paint it is very much of an outsider who kind of never feels like he's at home and I think that will be pretty relatable," JQ said before the show. "(It) really comes down to choices and repercussions and often times, poor choices. I can't imagine that some people in there are not going to feel that."
Watching the inmates applaud and laugh in the sweltering gym, Rick Boynton, the show's creative producer, said he knew the play had struck a chord.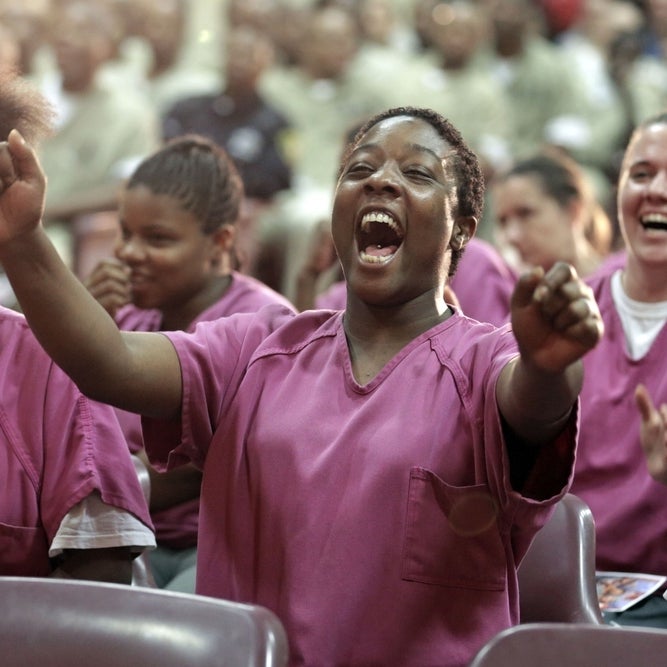 Othello "listened to forces outside himself that made him do really unspeakable acts," he said.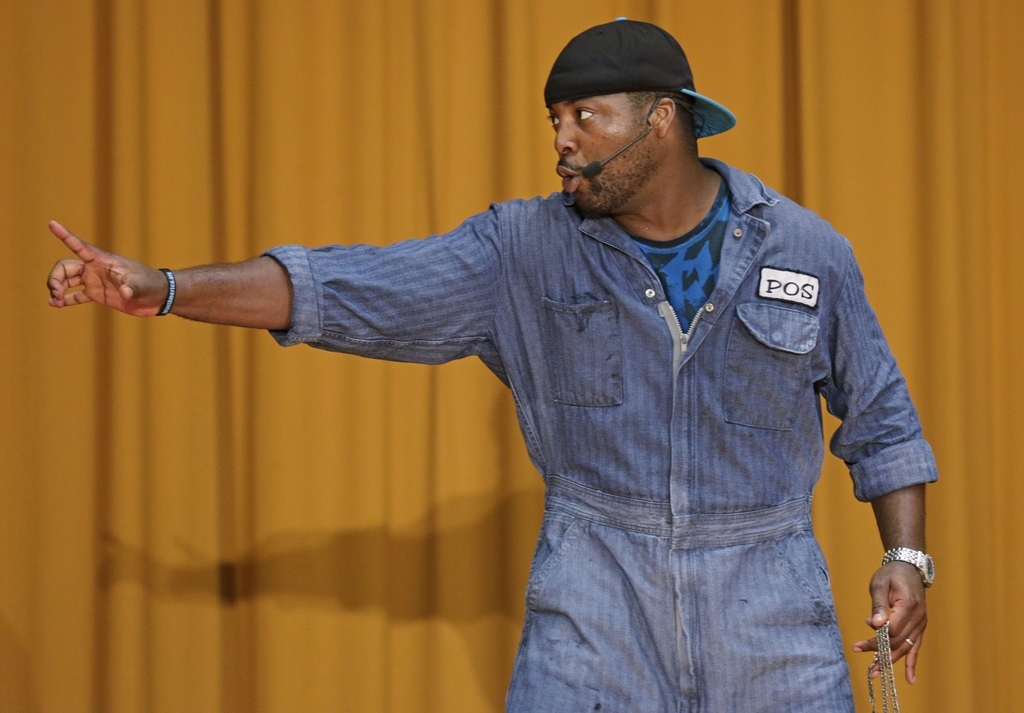 The end of the show particularly resonated with the crowd.