UPDATED – 12:15 p.m., ET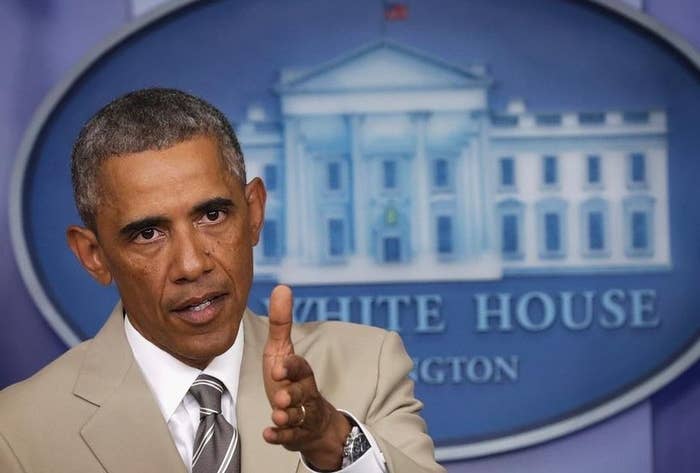 Obama administration officials announced Saturday morning that the White House will delay executive actions on immigration that were expected at the end of the summer because of political concerns over the November midterm elections.
"The reality the president has had to weigh is that we're in the midst of the political season, and because of the Republicans' extreme politicization of this issue, the President believes it would be harmful to the policy itself and to the long-term prospects for comprehensive immigration reform to announce administrative action before the elections," a White House official said in a statement.
Obama announced an administration-wide review of immigration and deportation policy earlier this year, after congressional inaction on the topic and months of pressure from immigration activists on the record number of deportations.
Republicans have sharply opposed the prospect of executive action similar to ones Obama took in 2012, which granted legal status to certain young undocumented immigrants. But some Democrats have also quietly opposed announcing the actions before the midterm elections; Democratic control of the Senate depends on a handful of vulnerable senators in mostly conservative states hanging onto their seats.
The president reportedly made the decision to delay the executive actions, which were announced earlier this year, during his flight back to the United States over night.
The move will likely infuriate activists who have been calling for relief after a record number of deportations by the administration. A White House official told BuzzFeed News Saturday that administration officials gave activist groups a heads up ahead of the public announcement of the delay. The official did not characterize the response from activists.
Immediately following the announcement, the activist group United We Dream went live with an online splash blasting the president's decision.
Cristina Jimenez, the managing director for the group, said the president's latest broken promise is another slap to the face of the Latino and immigrant community.
"On June 30, President Obama stood in the Rose Garden and said, 'If Congress will not do their job, at least we can do ours. I expect [Department of Homeland Security and Department of Justice's] recommendations before the end of summer and I intend to adopt those recommendations without further delay.' DREAMers have held him accountable at every corner, but the president is more content playing politics with the lives of our families," she said in a statement.
In a statement, the immigrant activist group American Voice put the blame squarely on Senate Democrats for the delay.
"We are bitterly disappointed in the president and we are bitterly disappointed in the Senate Democrats," executive director Frank Sharry said. "We advocates didn't make the reform promise; we just made the mistake of believing it. The president and Senate Democrats have chosen politics over people; the status quo over solving real problems."
Evan McMorris-Santoro contributed reporting. This post has been updated.