Radio Host Offers Trayvon Martin's Friend A Full Scholarship To Any Historically Black College She Wants
A nice gesture for Rachel Jeantel, who testified in the George Zimmerman trial.
Rachel Jeantel, who was criticized online for her raw and emotional testimony during the George Zimmerman trial, took to CNN Monday night to talk about the case.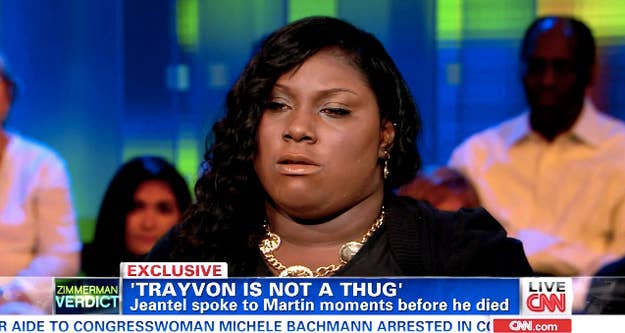 Nationally syndicated radio host, Tom Joyner, interviewed Jeantel Tuesday morning and said he wanted to help her after seeing her testimony and CNN interview.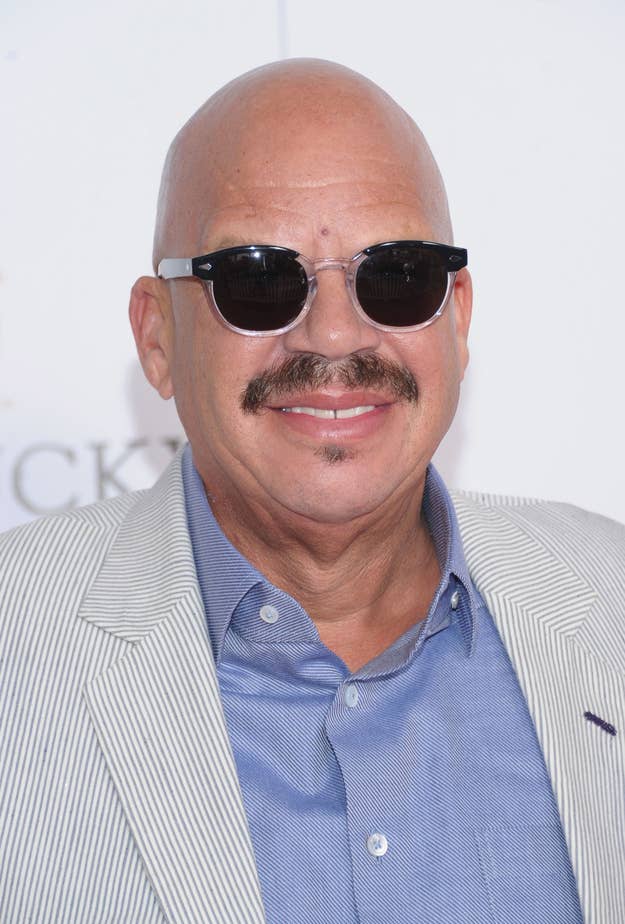 "Hi Rachel, this is Tom Joyner, I love you, I really do love you," he said. Jeantel giggled and said, "I know."
But, Jeantel didn't know how much she was loved because, Joyner was soon to dramatically change her life in a matter of minutes, saying, "If you want to graduate from high school, and go to an HBCU, even if it's not in Florida but especially Florida, like Florida Memorial, Edward Waters or FAMU, if you want to do that, I want to help you do that."
An HCBU is a historically black college or university and Joyner wasn't done.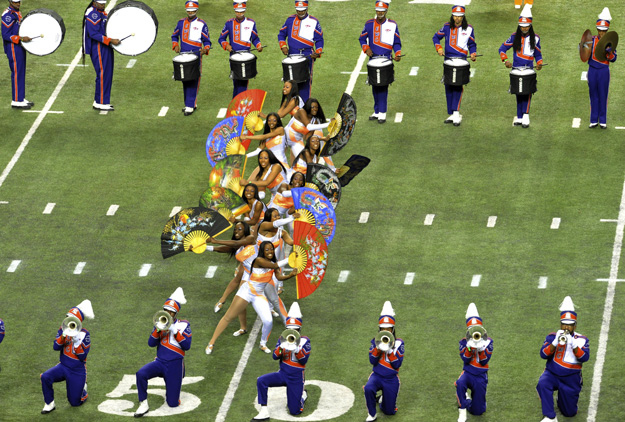 The radio show's post had more than 7,500 likes, 1890 shares and 900 comments in 20 minutes on Facebook.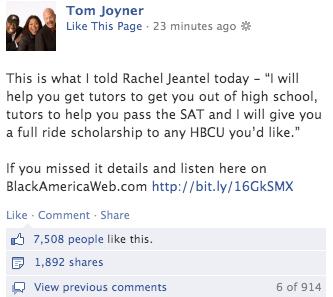 Jeantel only had one response. "Thank you."