MSNBC To Apologize On-Air For Cringeworthy Cinco De Mayo Segment
An MSNBC spokesperson tells BuzzFeed the cable news network will apologize for what many considered an insensitive and offensive segment.
The Way Too Early website already has an apology.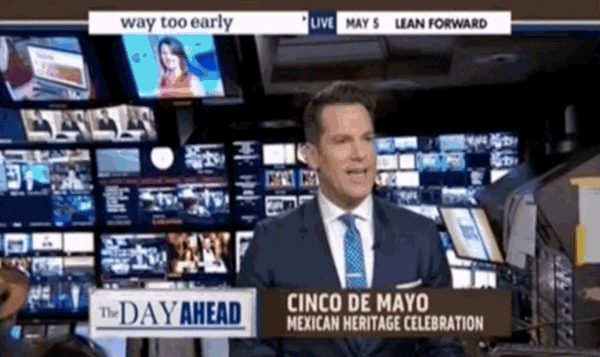 "On Monday, Cinco De Mayo, 'Way Too Early' made sarcastic references to the way some Americans celebrate the holiday. It was not our intention to be disrespectful and we sincerely apologize for the ill-advised references," the statement reads.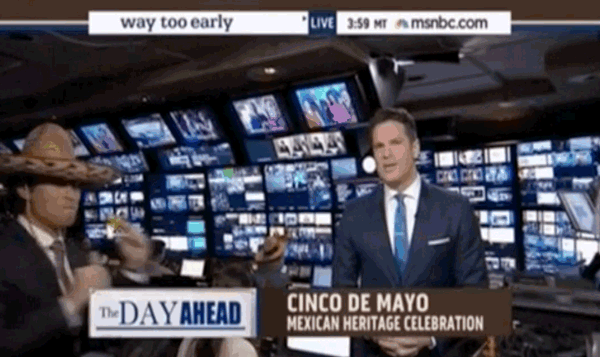 The president of the National Association of Hispanic Journalists, Hugo Balta, slammed MSNBC after BuzzFeed first reported on the segment.
"This is simply the worst example I have seen of a discriminatory stereotypical portrayal of any community by any media. The fact that this was done by a news organization is abominable. This wasn't a chance occurrence. This was a planned segment where many journalists agreed on the content and execution which concluded on what was seen nationwide. It feeds to the ignorant misconceptions of a rich and proud people who unfortunately are too often portrayed as caricatures to be scoffed at. NAHJ denounces the actions taken by MSNBC's "Way Too Early" team for their capricious actions, lack of judgment, insensitivity and attack at the Mexican community. NAHJ demands that the employees involved in the planning and production of this segment be disciplined and made to publicly apologize for their actions."
Balta wrote on his Facebook page that he spoke with Alex Korson, executive producer for Morning Joe, who "assured me that while the props were planned, the anchors took it upon themselves to put them on and act in the manner they did."
Korson expressed remorse at how the producers allowed the segment and behavior to continue and said that he and his team are reviewing the processes in place in order to prevent an incident like this to never happen again. "He said all those involved in the segment will be disciplined," Balta wrote.