Donor: Harry Reid's Endorsement In Maryland "Insulting" To Black Community
Steve Phillips says Reid endorsing a fellow Democrat in leadership neglects black candidates like Donna Edwards and Ben Jealous who are considering a run. "That's how you perpetuate an unequal status quo," he tells BuzzFeed News.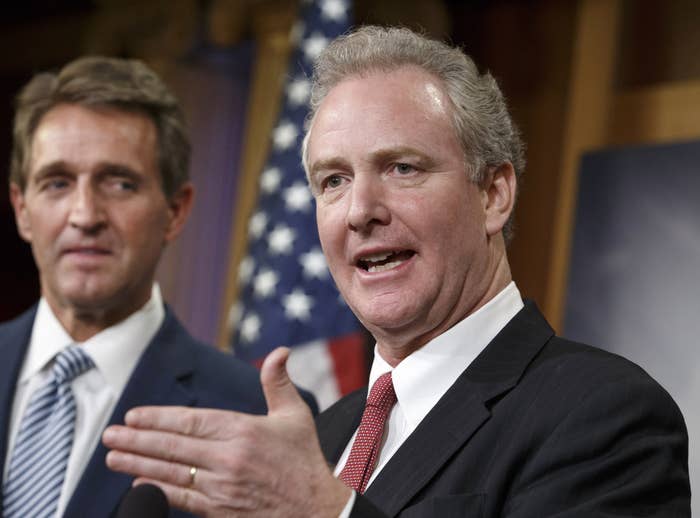 A major Democratic donor and activist Friday blasted Senate Minority Leader Harry Reid's endorsement of Rep. Chris Van Hollen in the Maryland Senate race, which could feature high-profile black Democrats Rep. Donna Edwards and former NAACP head Ben Jealous, who are mulling a run in the state that is 30% black.
"For Harry Reid to come out and endorse Van Hollen is insulting period," said Steve Phillips, the founder of the progressive group PowerPAC+. Phillips, a lawyer and longtime San Francisco activist, gave the maximum $30,000 to the Democratic Senatorial Campaign Committee. "But to do it on the anniversary of the Selma 50th anniversary — to make an endorsement that would make the Senate less diverse — is outrageous and insulting."
In a statement, Reid said that, "not only would Chris Van Hollen be the best and most effective person for the job, I have no doubt that he is in the best and strongest position to make sure that this Senate seat remains in Democratic hands in a state that just elected a Republican governor."
But Reid's move raised eyebrows in a party whose Senate caucus is even more overwhelmingly white than the Senate Republicans. The Senate currently includes one black Republican and one black Democrat, and three Hispanic senators, two of whom are Republicans. (The lone Hispanic Democrat, Robert Menendez of New Jersey, was pledging to fight a Justice Department corruption probe Friday.)
Gustavo Torres, executive director of the Latino and immigration-advocacy group CASA de Maryland, said his and sister organization CASA en action, will send questionnaires to candidates and evaluate their history and commitment to progressive values. He told BuzzFeed News he expects the field to have strong diverse candidates and said diversity will be taken into consideration in earning his organization's endorsement.
But he said because Van Hollen is the top-ranking Democrat on the House Budget Committee, he's not surprised Reid endorsed him.
"I expected this from Reid," he said. "This is normally how Democratic leaders behave."
But Phillips said that isn't good enough for him.
"That's how you perpetuate an unequal status quo," he said. "If there is any interest in putting actions behind rhetoric and equality, he would just stay out."