The Mark Zuckerberg-backed immigration advocacy organization FWD.us launched a web series Thursday called 11 Million Stories to push back against Republican frontrunner Donald Trump's calls for mass deportation of undocumented immigrants.
Trump, who has advocated for a "deportation force" to remove more than 11 million undocumented immigrants from the U.S. — which he stressed will be done in a "humane" way — is the focus of the video.
FWD.us president Todd Schulte said the purpose of the campaign "is to show the American public the devastating toll that mass deportation will have on our economy, our communities and to millions of American families" and to illustrate the "astronomical costs of mass deportation," which the video pegs at $600 billion.
The video, by Colombian filmmaker Paola Mendoza, features immigration activists of different races that would be effected by such a policy. But FWD.us argues the costs wouldn't just be financial.
"I wrote and directed 11 Million Stories to humanize the people and families who would be directly impacted by the horrible policy of mass deportation," Mendoza said. "We cannot deport 11.3 million people humanely."
The group reached out to the family of Sophie Cruz, the 5-year-old U.S. citizen who ran to Pope Francis motorcade during his American visit to give him a letter asking for help in protecting her parents from deportation. Cruz is featured in the video, along with her mother.
"We cannot stay silent when we are being threatened to be torn away from our families," her mother Zoyla said. "Everyday they deport and destroy families for the simple fact that they don't have papers."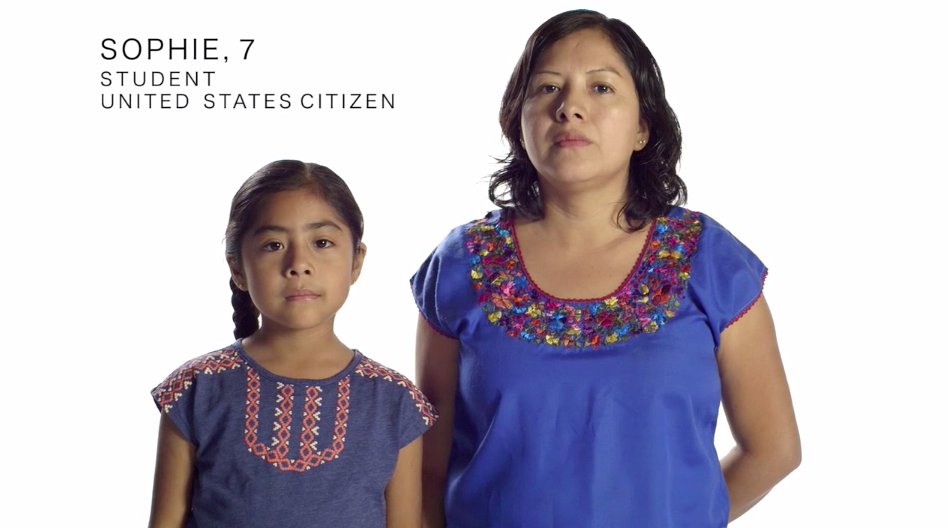 The six-part 11 Million Stories series comes as Trump has been further condemned by officials in both political parties and the media for his calls to register Muslims in the U.S., as well as end immigration of Muslims to the country.