Mark Zuckerberg Will Join LinkedIn, Dropbox Founders At "Dreamer" Hackathon To Reignite Immigration Reform
The Facebook CEO will join LinkedIn co-founder Reid Hoffman, Dropbox CEO Drew Houston, and Groupon co-founder Anthony Mason at a tech event for undocumented immigrants in San Francisco in November.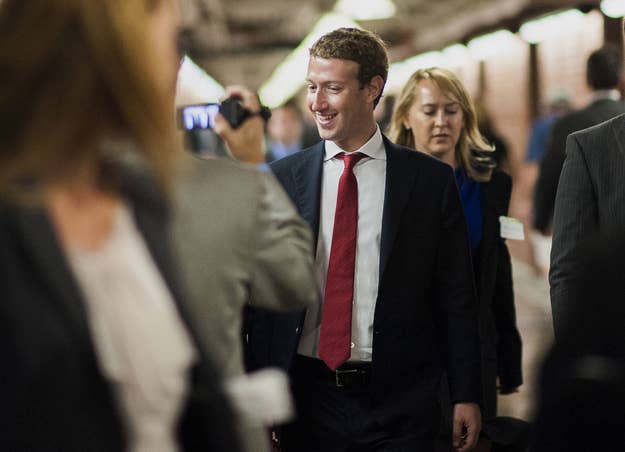 Mark Zuckerberg will join the founders of other top tech companies who are part of his immigration reform advocacy organization FWD.us at a "dreamer" hackathon, to advise undocumented youth on tech tools and projects to advance the prospect of reform, at LinkedIn's headquarters in Mountain View, Calif., Nov. 20–21.
The event is announced at a time when the country has had all of its attention focused on the government shutdown and budget fight in Congress, while the momentum for immigration reform has stalled in the House after a bipartisan bill passed in the Senate.
FWD.us founder Joe Green said the organization is interested in ramping up the attention and appetite for reform.
"Congress had the budget and government shutdown stuff but we want to return the nation's attention to immigration reform," Green told BuzzFeed. "It has bipartisan support, it's a win-win issue for the economy, for families and for our country."
Drew Houston, the founder and CEO of Dropbox, said combining dreamers, undocumented immigrants who were brought to the United States as children, with a hackathon is the manifestation of the way many in Silicon Valley see the immigration issue.
"A hackathon is a time-honored, Valley tech tradition," he said. "This is an opportunity to bring in new talent. Dreamers are an important part of the talent pool for us."
Houston said that as the importance of software engineering and computer science grows, it is also becoming a proportionally bigger part of the country's competitive advantage, and the U.S. has to use the talent that is already in the country.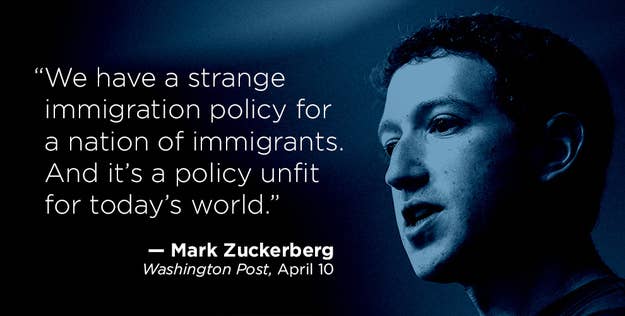 Green said Zuckerberg often talks about the idea that talented dreamers who are trying to contribute could be stifled and how that goes against the valley's ethos of meritocracy.
"They could be the next Drew Houston or Mark Zuckerberg," he said.
Erika Andiola, a high-profile dreamer and immigration activist who was on the Time magazine cover of undocumented immigrants, says an event like this means a lot to the youth who will be able to learn from the talented CEOs.
"I think that it is amazing to see that people like Mark Zuckerberg and the rest of these very important CEOs are taking the time to work on this issue and actually teach our own dreamers the skills to, not only grow as individuals, but also create new ways to move immigration reform forward," she said.
President Obama spoke forcefully after the government shutdown ended in hopes of pivoting back toward immigration reform, but Raul Labrador, a House Republican who had previously been part of a bipartisan group working on reform, said the issue is dead right now.
"Nobody said this is going to be easy," Green said in response to Labrador's comments. "At the end of the day our approach has been to let the House work its process." He added that the important thing is that reform gets done and he isn't as concerned with whether it's in the next couple of months or the first few months of 2014.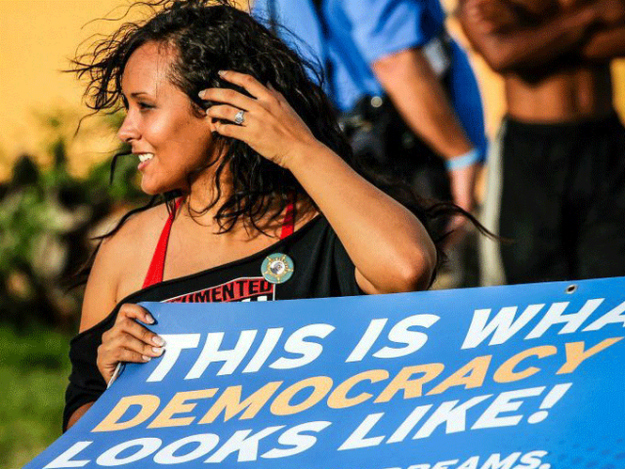 Dreamers will be joined by accomplished engineers and designers who will serve as mentors to provide guidance and advice on their projects.
"This will help people have a more tangible understanding of what a great experience tech can be and how cool it can be to build things and make it more exciting to study computer science and be on that path to engineering," Houston said.
Green said it will be a one-of-a-kind event.
"It's really exciting to be able to bring these communities together — it's authentic to what Silicon Valley is all about," he said. "[Groupon co-founder] Andrew Mason, Drew, and Mark are some of the top product thinkers of our time, and for them to take time with kids who are really talented — this is the future."
Green said the hackathon fits with Zuckerberg's philosophy on immigration and the importance of a comprehensive approach that solves the issue of visas for tech employees as well as for undocumented immigrants working in other fields in the U.S.
"He says we don't see these issues as separate but as one main issue. It's about unlocking the potential of our country — the best things have come from immigrants and children of immigrants."
Dreamers can sign up for the hackathon here.