Latino Voters Aren't Feeling An Economic Recovery, Poll Finds
While there is optimism, the economic rebound hasn't fully reached Latinos who worry about losing their jobs and paying bills, a poll by NCLR and Latino Decisions finds. But they still believe in the American Dream.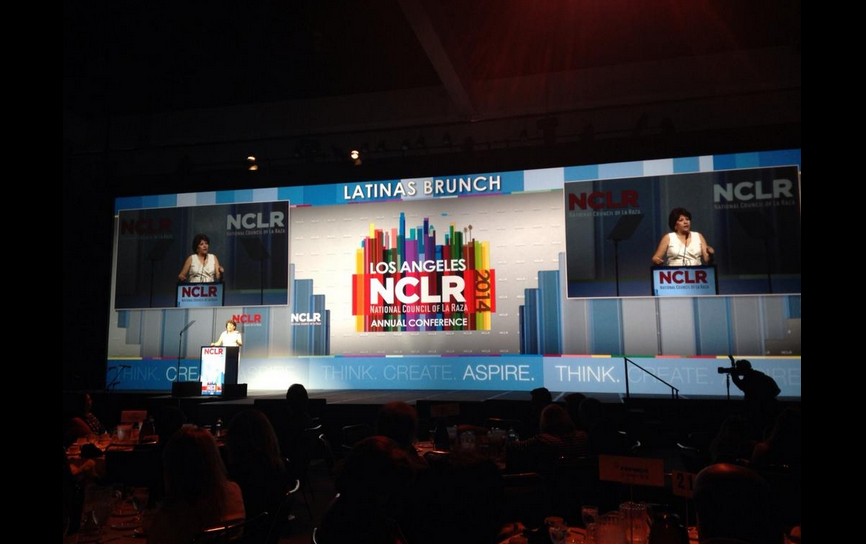 Latino voters are concerned that family members may lose their jobs, and 70% said they are not earning enough to cover their basic expenses, according to a poll released on Monday by National Council of La Raza (NCLR) and Latino Decisions.
Released at the NCLR convention in Los Angeles, the poll of registered Latino voters found that they have not benefited from the economic rebound that has buoyed the country overall, with 62% saying their finances have not improved.
While down from a high of 71% during the recession, 53% of Latino voters still worry about losing their jobs.
Matt Barreto, co-founder of polling firm Latino Decisions, told BuzzFeed that Latinos have "not recovered at the same rate as economists would have us believe when looking at the national numbers. There are still significant economic challenges in the Latino community."
He noted that because the survey looked at registered voters, it was a more acculturated group than if it included nonvoters and non-citizens, the inclusion of which may have made the numbers even more stark.
Going forward, Barreto said a major issue of concern will be the jobs that many Latinos have "are not very stable, career-type jobs," which adds to the uncertainty.
The poll contrasted the worrying findings with the overall optimism of Latino voters when it comes to pursuing the American Dream.
Of those polled, 95% said the American Dream is about creating better opportunities for your children and 85% said it's about being treated equally no matter your background.
Immigrants were more likely to see starting a business and owning a home as pillars of the American Dream.
"The economy is improving, but Latino families are still waiting for their own economic recovery," said Janet Murguía, President and CEO of NCLR. "Latinos still have faith in, and are working hard to achieve, the American Dream, but policymakers also need to do more to support workers and families with policies such as raising the minimum wage."
Murguia said Latino voters will be looking for candidates who respond to their economic concerns, "such as their job prospects, paying for college, and owning and keeping their own homes" in the fall.
The poll also shows that younger Latinos are struggling in the job market, with 78 percent of them saying they are concerned about lack of career advancement.
On Saturday at the NCLR convention, congressman Luis Gutierrez spoke about the power of the community at the ballot box through the prism of the unaccompanied minors crisis at the border.
"We need to raise our voices, make ourselves citizens, sign up to vote and punish those who speak ill and criminalize children who come to our border," he said.
Towards the end of the poll, home ownership and the minimum wage were a focus of policy recommendations.
Tax credits for homeowners received 86% support, programs that make mortgages easier to obtain and home ownership counseling and education were supported by 84% of respondents.
Latinos would also be 55% more likely to vote for a candidate who supports an increase in the minimum wage, a number that rises to 60% when it's just women being polled.
Barreto said the poll shows there are things the government can do to ensure that Latinos are not left behind in the economic recovery.
"The overall unemployment numbers mask this," he said. "Latinos are employed, but they're employed in jobs that don't pay enough."
The poll surveyed 500 national Latino registered voters on July 11.