Jon Stewart Skewers Republicans For Their Reaction To The Immigrant Children At The Border
"You may be wondering, 'If they didn't fill out the forms, can't we just deport these kids?' Well, first of all. What the fuck is wrong with you?"
Jon Stewart took on the polarizing political debate of the moment on Tuesday with a segment on the unaccompanied immigrant children who have crossed the border.
The main focus of his ire was directed at Republicans and protesters who are calling for the kids to be removed from the country immediately.
But by the end he said the kids are just doing what immigrants have always done. Come to a great country.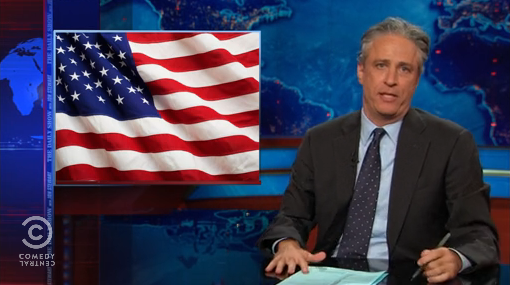 "In fact, it's why all of our ancestors came to this country and were themselves originally unwelcome," he said. "We have always been a nation of immigrants — who hate the newer immigrants."