Hillary Clinton To Speak At U.S. Hispanic Chamber Event After Donald Trump Pulls Out
After a feud with Donald Trump, the U.S. Hispanic Chamber of Commerce has found itself a replacement headliner, as it finally gets Hillary Clinton to sit down with the group. Clinton will also be receiving the endorsement of HUD Secretary Julian Castro in San Antonio.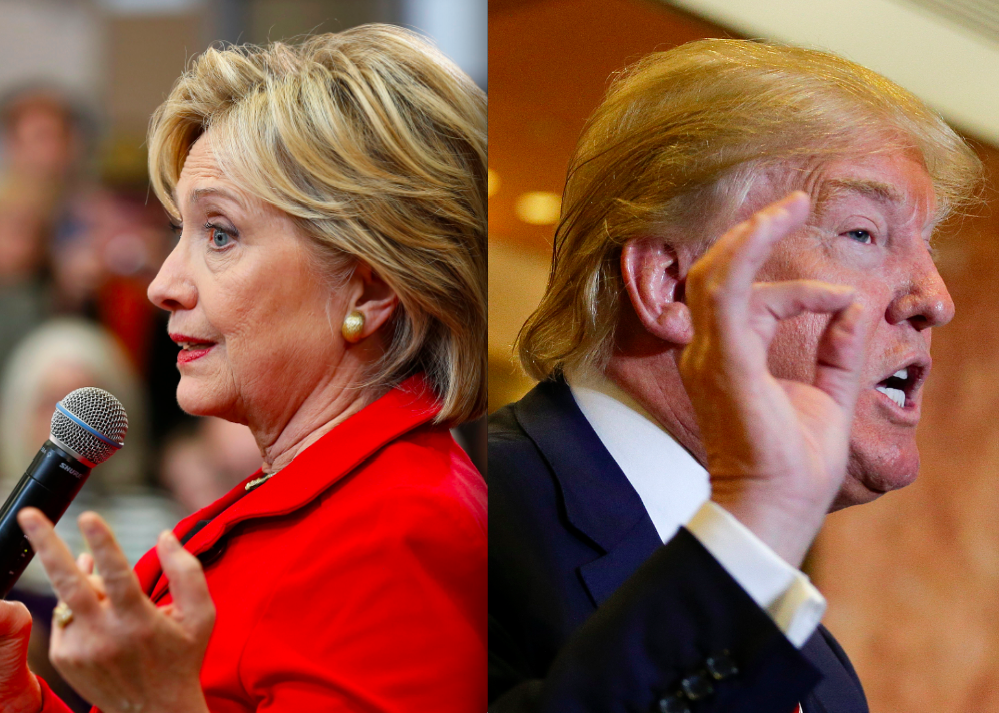 Donald Trump is out and Hillary Clinton is in.
A week after Trump backed out of a planned question and answer session with the U.S. Hispanic Chamber of Commerce (USHCC), Clinton's campaign has agreed to the same format at an October 15 event in San Antonio.
The USHCC confirmed that the event was on after the Clinton campaign was able to nail down the details.
"The USHCC has worked closely with various candidates from both parties, including the Secretary's team, in an effort to advocate on behalf of our members and the Hispanic community at large," spokesman Ammar Campa-Najjar said in a statement. "Since the first day of her announcement, Secretary Clinton's team has continued actively engaging our business owners throughout the country by listening to their stories, and sharing her vision for broad-based prosperity where every American has the chance to get ahead and stay ahead."
Clinton will be in San Antonio for the first "Latinos for Hillary" organizing event and will also gain the endorsement of former San Antonio mayor and current HUD Secretary Julian Castro. The Q&A with the Hispanic chamber will be at 11 a.m. and Clinton's event will be at 12:30 in Historic Sunset Station.
She has sought to ramp up her outreach to the community during Hispanic Heritage Month, showing up on stage to the cheers of a raucous crowd during a Marc Anthony concert in Miami last week, rolling out endorsements and a bilingual SMS text messaging program as well.
A spat spilled out into public view last week when Trump said he had never agreed to do an event, the USHCC needed him to sell tickets, and called the organization's president Javier Palomarez "a negative person."
The USHCC countered that Trump was afraid he would be put on trial at the event and said his actions further disqualified him as a serious candidate to Latino voters. Previously, the organization had received public criticism from local Hispanic chambers who did not agree with hosting Trump for an event.
Trump has been roundly criticized for his comments about Mexicans and immigrants but has emerged as the Republican frontrunner.
In a Telemundo interview that aired Monday, Clinton said she wants to be a spokesperson and a voice for the Latino community, which she says has been under attack because of harsh rhetoric on immigration from Republicans.
The campaign and the USHCC had worked on making an event happen for weeks. A scheduling conflict led to her missing the organization's national conference, where Jeb Bush spoke, but the two camps were able to iron out the details for the Q&A event.
Clinton will join Bernie Sanders, Martin O'Malley, Ted Cruz and John Kasich as presidential candidates who have sat down with the Hispanic business group.