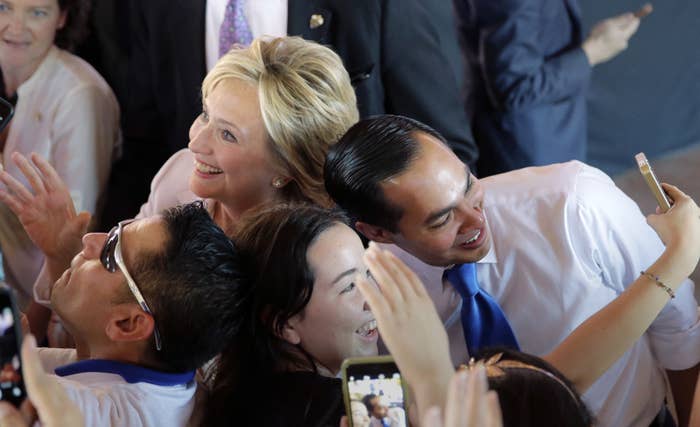 Hillary Clinton's campaign is bringing on Gregory Bell, who is leaving the U.S. Department of Housing and Urban Development, where he served as director of speechwriting for HUD Secretary Julian Castro, an oft-rumored vice presidential candidate, according to three sources with knowledge of the hire.

Bell will serve as a speechwriter under director of speechwriting, Dan Schwerin.
While Castro is known to do a lot of writing for his speeches himself, Bell, whose tenure at HUD predates Castro, took the lead on all of his major speeches, with the two working closely together.
A source who worked with Bell said he and Castro have a great relationship.
"I don't know if people should read anything into it for VP consideration though I think they will anyway," said Democratic strategist Maria Cardona.
"Right now, they're focused on the nomination and frankly the next big thing on the plate is party unity," she added.
Clinton is expected to wrap up the Democratic nomination Tuesday as hundreds of delegates are at stake in states including California and New Jersey.
In October, Julian Castro took the stage at a splashy Latinos for Hillary event, where he stood on stage with Clinton and said in Spanish that "the difference between her and the Republican candidates is that she respects the Latino community."
He has said that the presumptive Republican nominee Donald Trump is "demonizing immigrants."
Bell who is leaving HUD this week previously served as a speechwriter at the U.S. Department of Commerce and the comptroller's office in New York City.