High-Profile DREAMer Activist To Endorse Martin O'Malley Ahead Of Iowa
Gaby Pacheco, one of the original DREAMer activists who rose to prominence during the fight for the DREAM Act, is endorsing him. "His campaign's heart beats with ours," she will say in a Univision.com op-ed.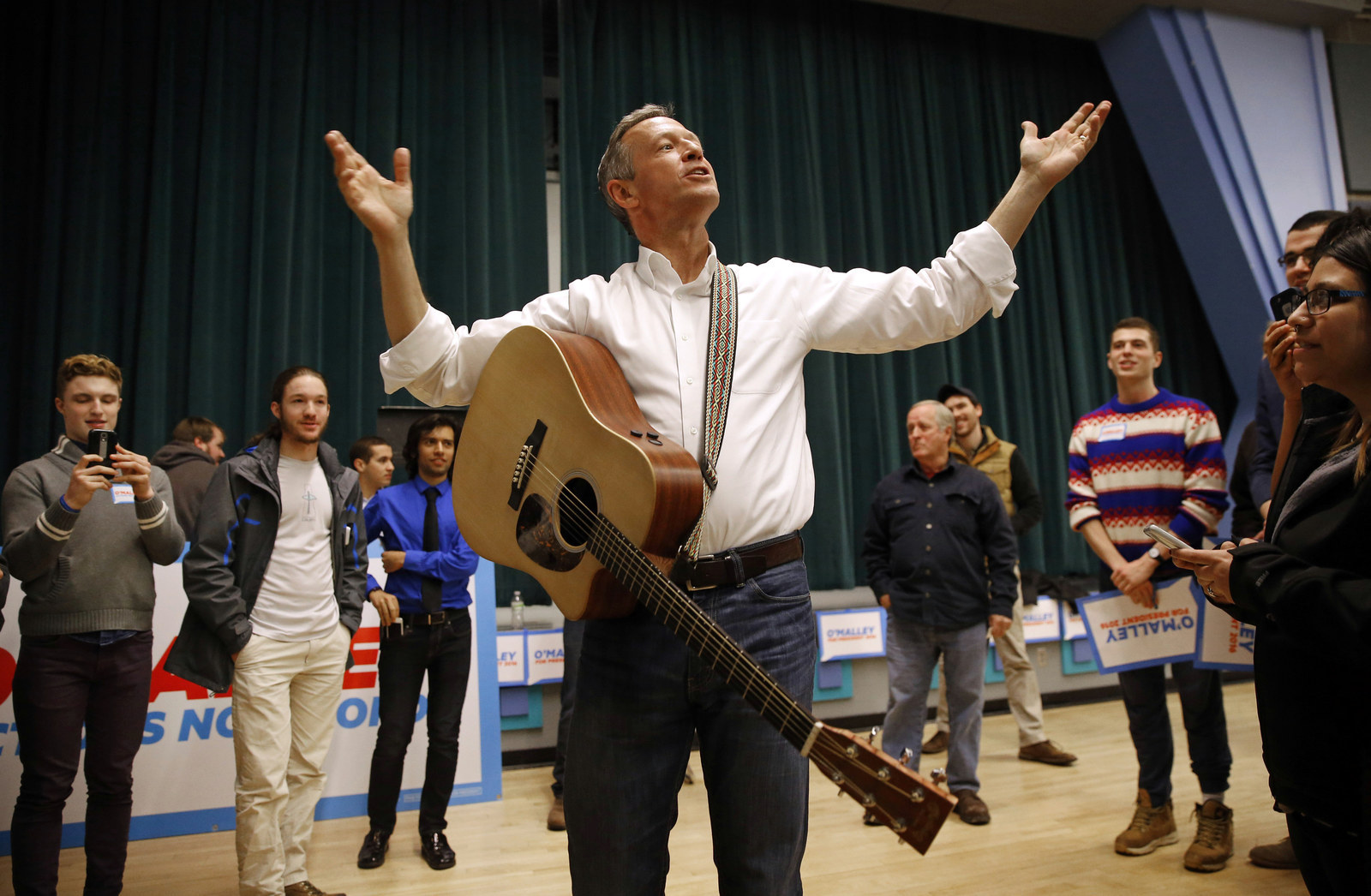 Democratic presidential candidate and former Maryland Gov. Martin O'Malley has secured the endorsement of one of the most well-known DREAMer immigration activists, just three days before the Iowa caucus.
In an op-ed that will run on Univision.com provided to BuzzFeed News ahead of its publication, Gaby Pacheco said she first noticed that O'Malley spoke so much about immigration, then that he confronted "the hateful Sheriff Joe Arpaio" and later broke bread with undocumented immigrants.
She opens the piece with questions about O'Malley's actions that opened the eyes of activists and members of the Hispanic community.
"Why does he tweet in Spanish so that my parents can be engaged in conversation?" Pacheco writes. "Why does he take the 10 seconds given to him at a debate to talk about our fellow citizens on the island of Puerto Rico when he knows their votes, unjustly, don't count."
Pacheco adds that in watching O'Malley since 2011, "his failures and triumphs" as mayor and governor of Maryland "humbled" him and writes of O'Malley's public clash with the Obama administration on the treatment of unaccompanied minors from Central America in the summer of 2014, invoking Hillary Clinton's response that most of the minors should ultimately be sent back.
"I was there when immigrant advocates e-mailed each other in disbelief that someone would challenge both the President and the Secretary of State on how we were treating refugee children," she writes. "We hadn't seen anything like it."
O'Malley who has badly trailed Clinton and Sen. Bernie Sanders in the polls nationally and in Iowa, hopes caucus-goers in the first state will validate him as a credible candidate for the Democratic nomination going forward.
Recent polls have shown that O'Malley's supporters who don't meet a 15% threshold at caucus sites are more likely to move to Sanders than Clinton. The polls have led the campaign to push supporters to hold their ground, using the hashtag #HoldStrong on social media.
Pacheco also writes that she's supporting O'Malley "because if it wasn't for him, there would be no discussion of immigration in the Democratic Party."
Clinton changed much of the immigration calculus in the race with a May 5 event last year that surprised advocates with how much was in it that they wanted. In June, O'Malley followed with an immigration white paper that was hailed by advocates, leading influential Univision anchor Jorge Ramos to call it the best plan out. Sanders, playing catch up, hired high-profile immigration advocates who also helped his campaign produce a plan to the left of Clinton's.
DREAMers, undocumented youth brought to the country as children have come a long way from their common refrain that they and other undocumented immigrants were "coming out of the shadows," playing a key role in the Democratic campaigns so far.
Besides Pacheco's endorsement, Lorella Praeli leads Clinton's Latino outreach and Sanders hired Erika Andiola and Cesar Vargas to do Hispanic press and work in Nevada.
Pacheco rose to prominence when she took part in the "trail of dreams" — a 4-month walk from Miami to Washington D.C. to bring attention to the plight of undocumented immigrants.
She later played a key role in helping advocates secure Obama's first immigration executive action, Deferred Action for Childhood Arrivals (DACA) in 2012, leveraging her relationship with Sen. Marco Rubio who was working on a competing plan and repeatedly meeting with the White House to discuss the prospects of the policy.
Because Pacheco has worked closely with Republicans, Democrats have at times whispered that she supports them or will one day endorse a Republican.
But now, she supports O'Malley.
"His campaign's heart beats with ours," she said.