The wife of George Zimmerman says she filed for divorce because he was "selfish" and thought he was "invincible" after the not guilty verdict in the killing of Trayvon Martin, according to ABC News.
"I stood by my husband through everything and I kind of feel like he left me with a bunch of broken glass that I'm supposed to now assemble and make a life…It's just heartbreaking," she said.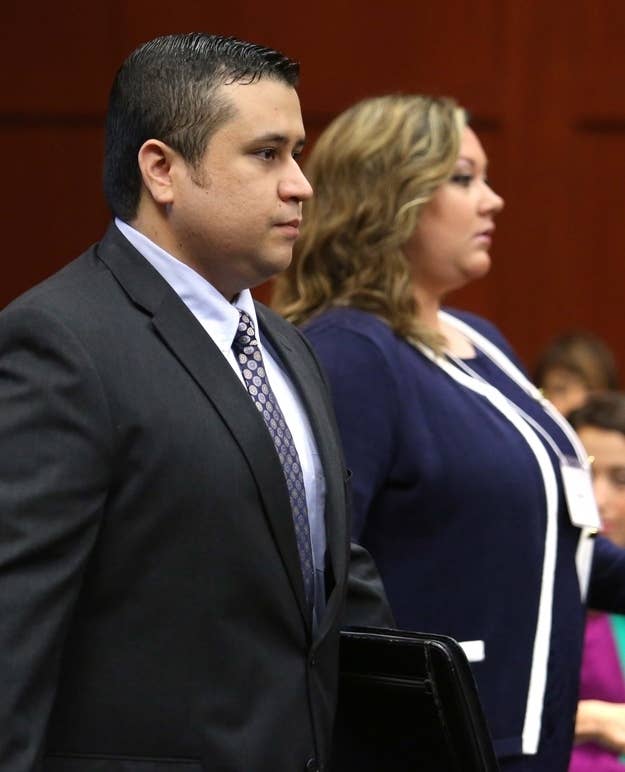 She says he was "selfish" and verbally abusive.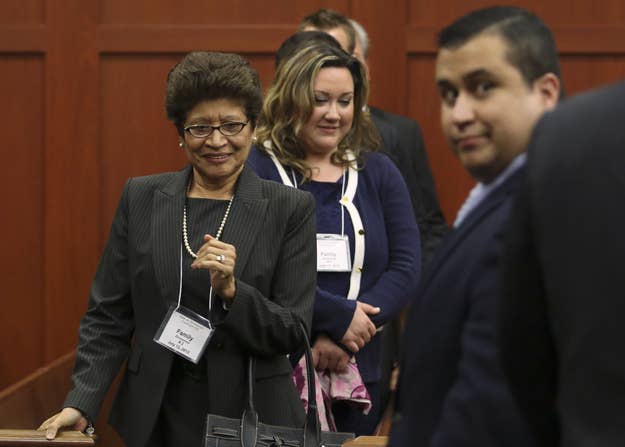 She said he driving too fast, referencing two incidents in which her husband has been pulled over for speeding recently, and living too fast as well, barely spending time at home before she moved out.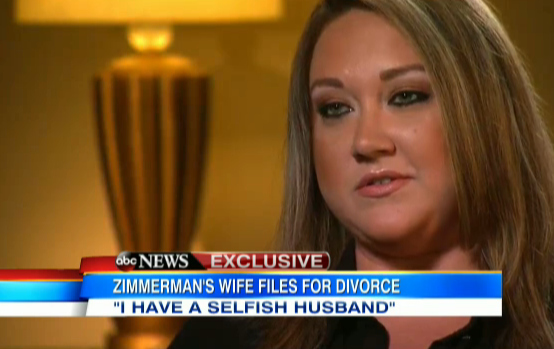 George Zimmerman's brother said, "pray for them" on Twitter.
This is what she wants from the divorce proceedings:
She is asking for "equitable distribution" of their assets including anything her husband might gain from a defamation suit he has filed against NBC as well as equal share of their debts. She is also seeking sole custody of their two dogs.