There was no letting up on the second day of the George Zimmerman trial in the shooting death of Florida teen Trayvon Martin.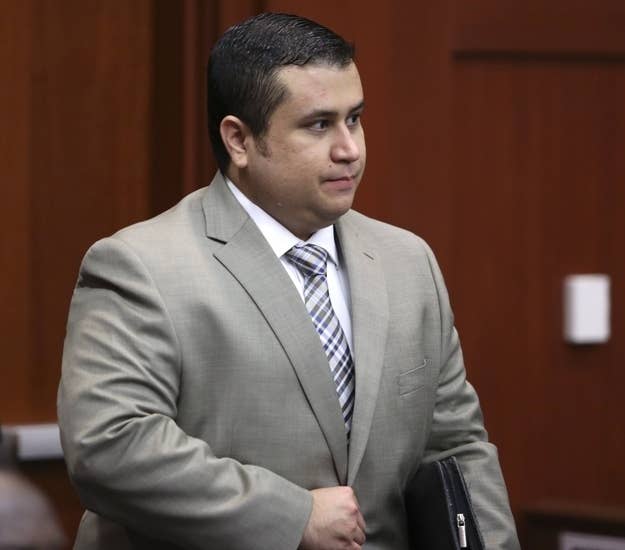 Wendy Dorival with the Sanford Police Department was called to testify. She worked with the neighborhood watch program that Zimmerman was a part of.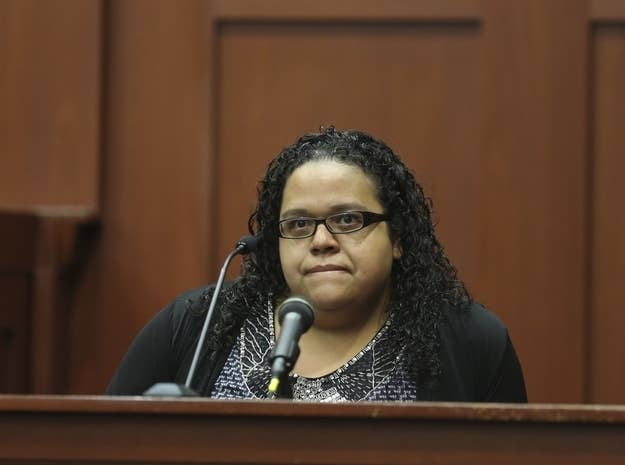 Prosecutors have asked the judge for permission to submit previous phone calls Zimmerman made to police when he encountered people he believed to be suspicious, The Associated Press reports.
"...the five calls are central to the prosecution's argument that Zimmerman committed second-degree murder since it shows his growing ill will at people he viewed as suspicious who were walking through his neighborhood. In each of the calls, which were played for Judge Debra Nelson with the jurors out of the courtroom, Zimmerman described the suspicious characters as black males.

The calls made in the six months before Zimmerman fatally shot Martin on Feb. 26, 2012, reflect the neighborhood watch volunteer's growing frustration with repeated break-ins at his gated community of townhomes and plays into the prosecution's theory that his view of Martin as a suspicious character was "the straw that broke the camel's back," Mantei said.

Defense attorney Mark O'Mara argued that the calls were irrelevant and that no previous incidents matter except the seven or eight minutes prior to when Zimmerman fired the deadly shot into Martin's chest."
A photo of the skittles that Martin had with him were shown, an item which became iconic after many used it to argue that he was just a young teen victim and not an aggressor.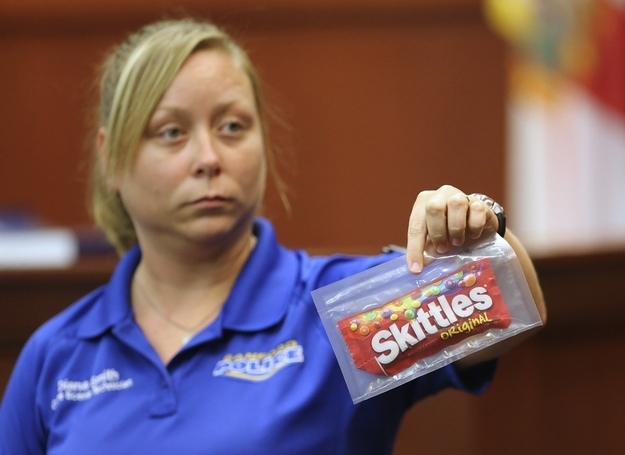 After Monday's opening where the prosecutor opened with "F---ing punks" -- the words Zimmerman said under his breath during his call to 911 -- Tuesday took a graphic turn as jurors were shown the body of the teen after he was killed.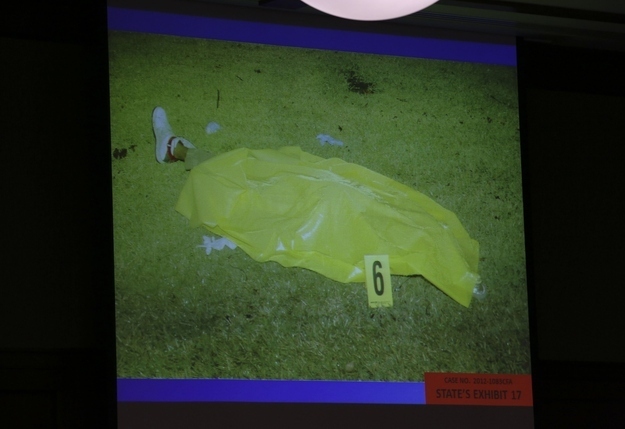 Many online said they were horrified by the images.
Photos of injuries to Zimmerman were also shown.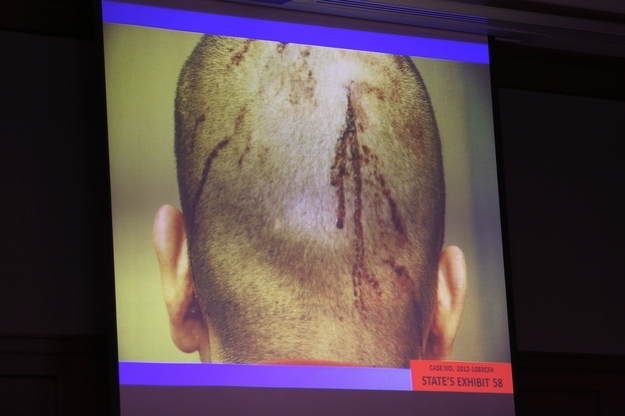 Witness Selene Bahadoor, an IT analyst at a local hospital, said she witnessed part of the confrontation between Zimmerman and Martin.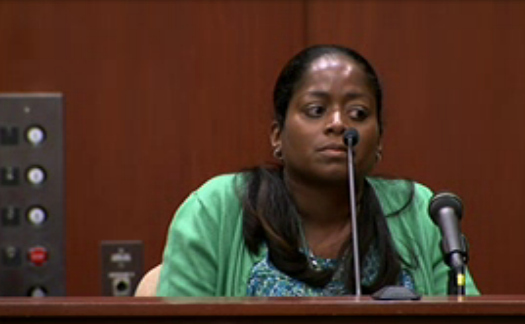 There was no doubt the defense was trying to discredit Bahadoor after they said she "liked" a "Justice for Trayvon" Facebook page and signed a Change.org petition by Martin's parents to, "Prosecute the killer of our son."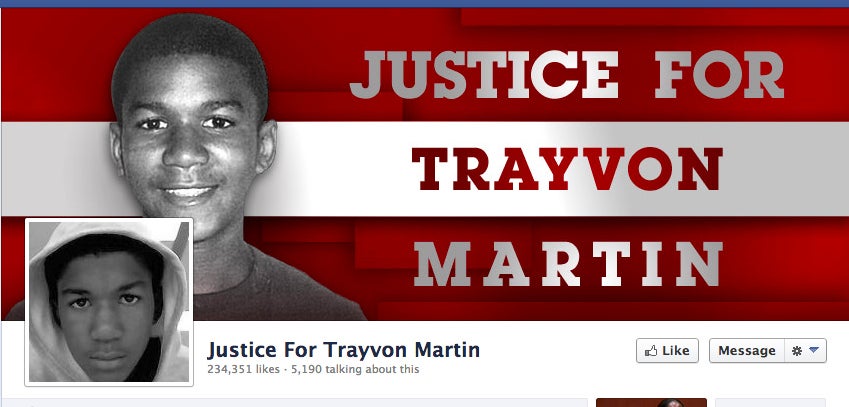 Shortly after the defense brought up this apparent sympathy for Martin, the judge called evening recess. Zimmerman was shown shaking his head at what had just transpired. The trial resumes Wednesday, 9 a.m. ET.