The Democratic Party is taking the threat from the LIBRE Initiative, a Latino group funded by billionaires Charles and David Koch, seriously.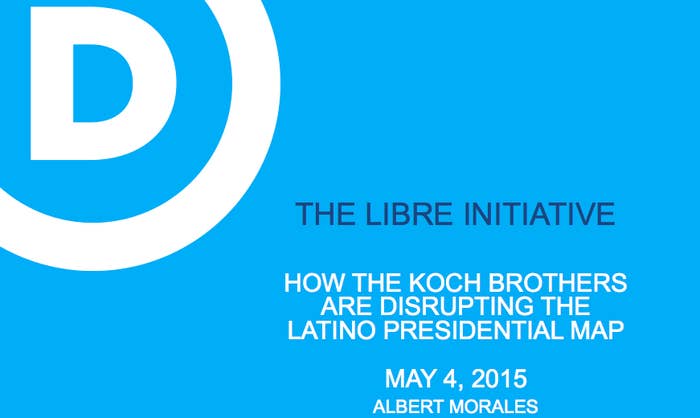 BuzzFeed News obtained a copy of the presentation shown to Democrats by political director Raul Alvillar in San Francisco this weekend and by Albert Morales Monday in Washington.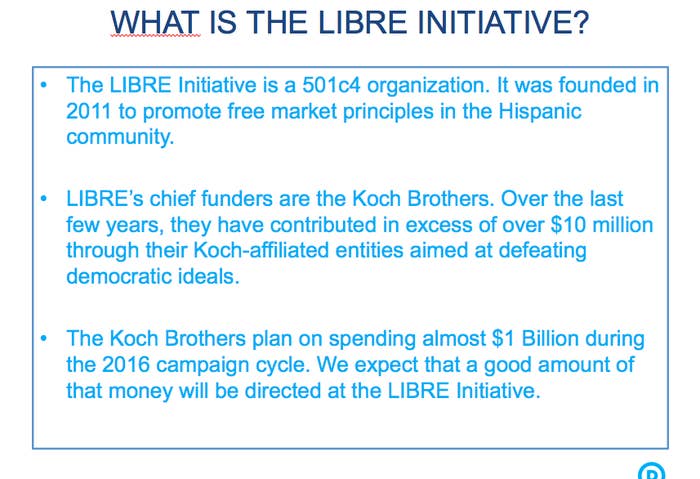 The presentation explains the key states with large Latino populations where LIBRE is working.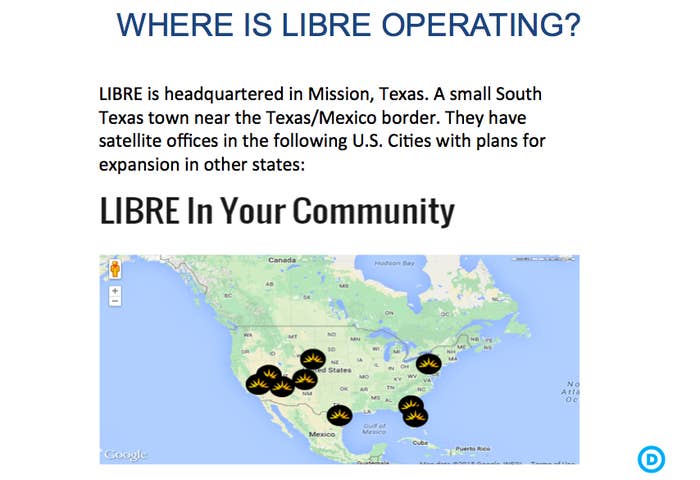 And how they combine this work with espousing conservative principles to Latinos.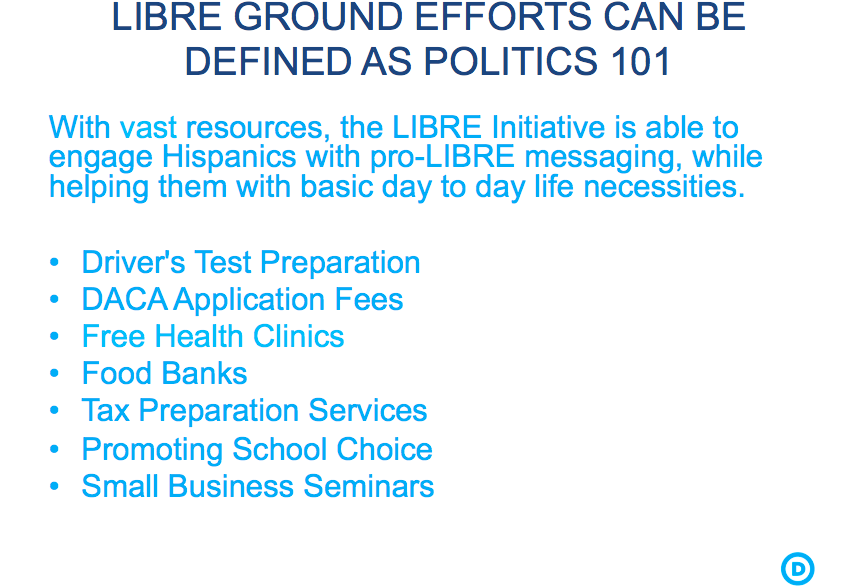 It also shows the political side of the group and the way they took on candidates they opposed during the 2014 midterm elections.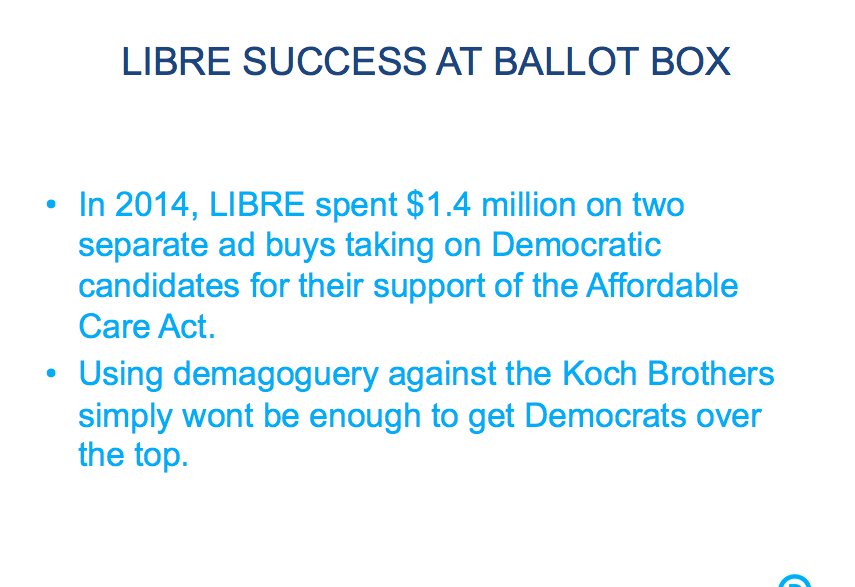 The presentation argues LIBRE effectively markets to Latinas and makes them a priority.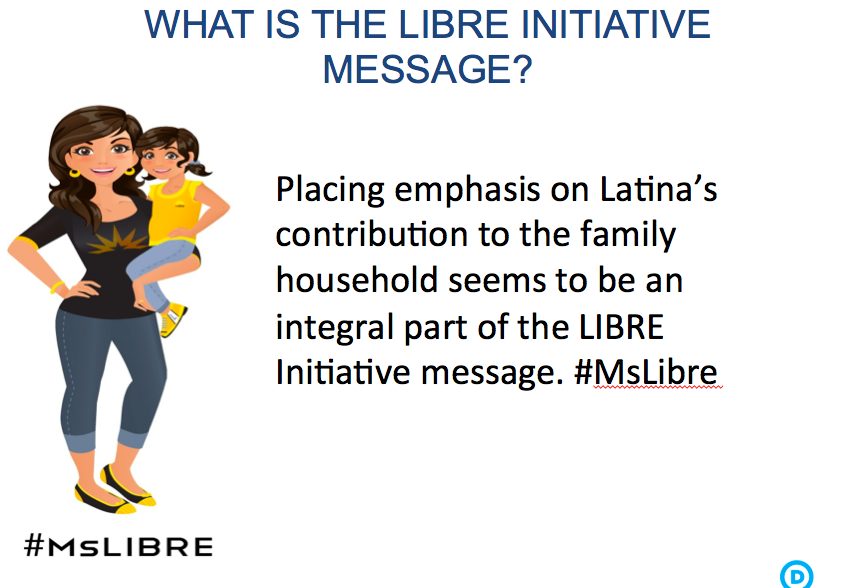 And the group's support for immigration legislation is mentioned along with opposition to Obama's 2014 executive actions.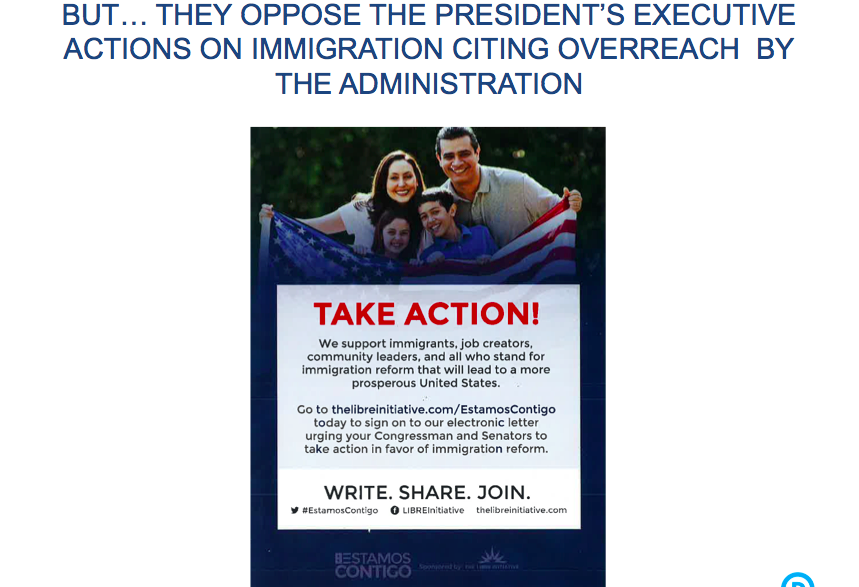 The warning to Democrats comes as other groups have begun talking about LIBRE as well, including the Democracy Alliance, a liberal donor coalition.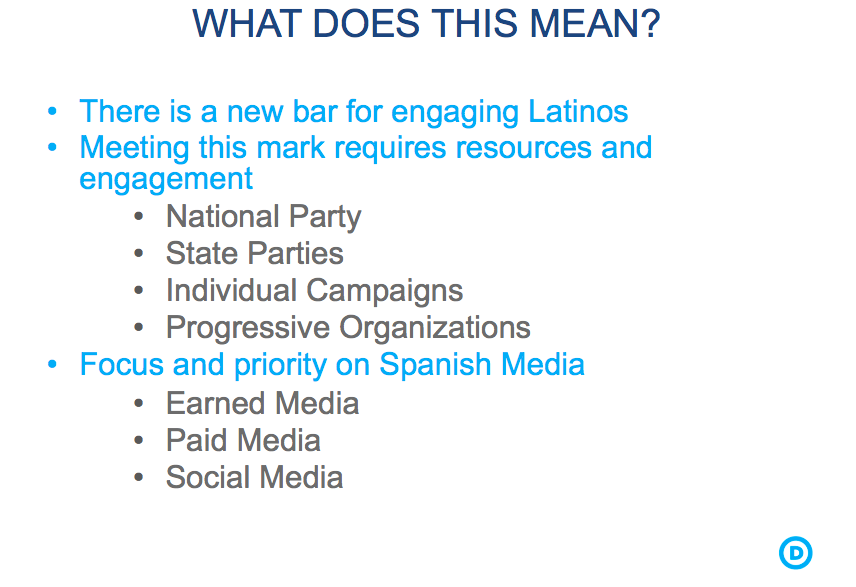 There was also criticism previously reported by BuzzFeed News that the DNC didn't take LIBRE seriously during the 2014 midterms.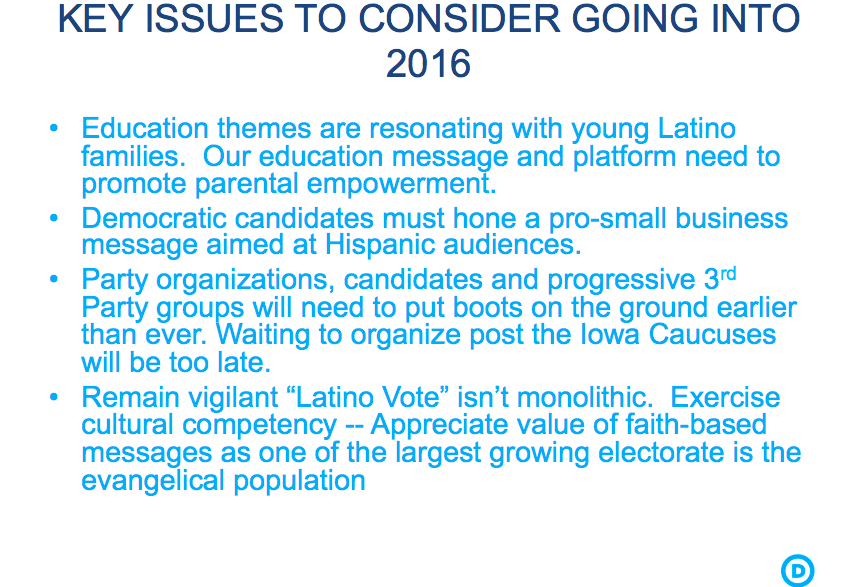 That now seems to have changed.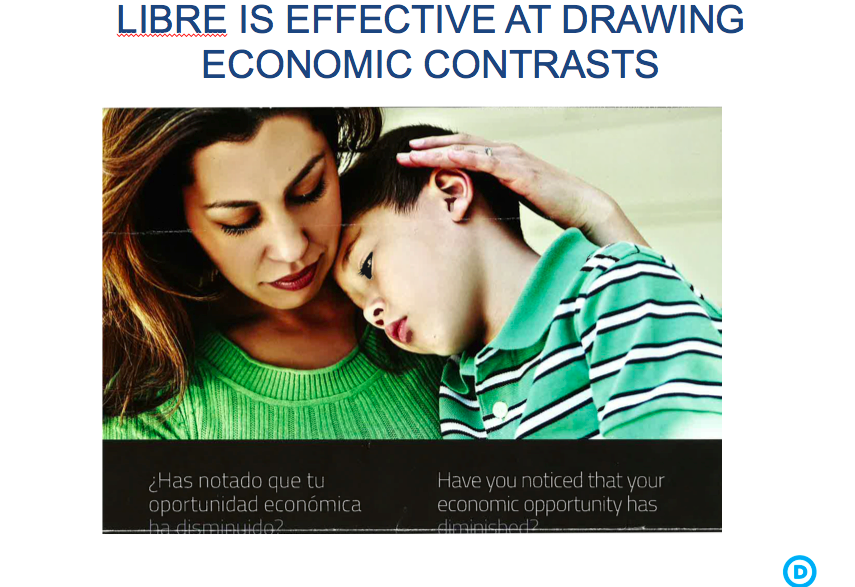 Update: The DNC's Morales responded in an email to BuzzFeed News
"The Koch Brothers have said they're going to spend nearly a billion dollars on the 2016 election for the Republican Party. Surely a lot of that money is going to go toward trying to influence Latino voters. Of course Democrats take that seriously. But ultimately actions speak louder than words. Latino voters deserve more than empty political window dressing of the GOP's anti-Latino policy positions."