DNC Finance Chair: Julian Castro Deserves To Be On Shortlist For Vice President
Henry Muñoz wants to be a force in the Latino finance world during the presidential campaign. He spoke to BuzzFeed News before a Latino Victory Foundation event about Castro, the LIBRE Initiative, and Latino representation.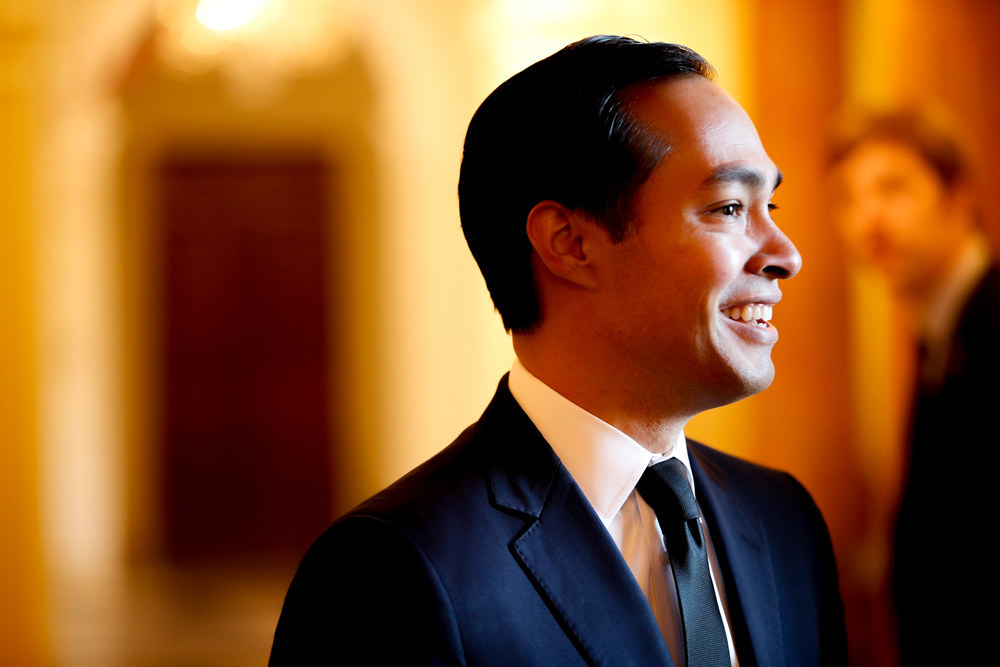 The man who helped raised tens of millions of dollars for Barack Obama in 2012 says Hillary Clinton needs to look in the direction of HUD Secretary and former San Antonio Mayor Julian Castro as a vice presidential pick.
"Certainly Julian Castro deserves to be on the short list for vice president of the United States," Henry Muñoz told BuzzFeed News in an interview ahead of an event for the Latino Victory Foundation, which has worked with donors to fund Democratic candidates. "Much can happen — 18 months is a lifetime — but he is an important leader in our community, he along with other names like Ken Salazar deserve to be considered."
Now serving as the finance chair for the Democratic National Committee, Muñoz helped raised more than $30 million in 2012 through the Futuro Fund. Muñoz, who is gay, introduced Castro at Outgiving, an event for LGBT donors, in Dallas last week and praised him for passing a nondiscrimination ordinance when he was mayor that he called "historic." Castro was in attendance at the Monday event, too, speaking on stage with Eva Longoria about Latino education.
Castro told BuzzFeed News that the VP talk is flattering and that he plans to get involved in the campaign later on.
"At the moment I'm focusing on my role as HUD Secretary, at the right time later on down the road I anticipate getting involved. It's clear both parties are going to speak to the Latino community in this cycle. What's also clear is only the Democratic Party has embraced policies that have improved the economic prospects for the Latino community," he said citing immigration, health care, and education policy as challenges for Republicans.
The Latino Victory event also spotlighted a 2016 priority for the organization: the Nevada Senate race, in which Harry Reid has already indicated he would support Catherine Cortez Masto to be his successor. The organization has made helping her get elected as the first Latina U.S. senator in history a major 2016 priority.
Muñoz said this focus on Latino and Latina elected officials was what was missing in previous fundraising efforts aimed at the community.
"From the very beginning, the discussions around (the Latino Victory Foundation), we have pointed out to ourselves and the rest of the country how wrong it is that the number of Latinas elected to office is abysmal," he said.
He also said his work with the Futuro Fund, the DNC 2012 effort, is getting underway, with organizational calls and activities to be announced in the coming months — and emphasized what he called the difference between real outreach to Latinos and those who want to say they are engaging the community but have little to show for it.
Although he said he was not referencing LIBRE Initiative — a conservative, Koch-funded Latino group, which BuzzFeed News reported the DNC is warning Democrats about — he did downplay their effectiveness.
"[Latino Victory] work is not responding to the LIBRE Initiative," he said. "This is a community of activists, people that have organized themselves in our community. The election results and the inclusion that has taken place bears that out. But I am aware that there are others that are sitting there and willing to write big checks in order to buy the Latino community, to say one thing and do another, but I'm not sure there is a real connection on what is important to Latinos."
Cristóbal Alex, president of Latino Victory, who has tangled with LIBRE before, said during his speech at Monday's event that Latino representation is crucial to future success for the community.
"I've said it before, if we're not at the table, then we're probably on the menu."