Demonstrators From Across The U.S. Protest Controversial Sheriff Joe Arpaio In Phoenix
The raucous rally of more than 500 people on Friday made its way from the Phoenix convention center to the Maricopa County sheriff's jail chanting for Arpaio to resign.
Spurred by the idea that the success of a rally against Sheriff Joe Arpaio would be measured by how many Netroots 15 attendees participated, hundreds of progressives streamed out of the Phoenix convention center to take part Friday.
Arpaio has been repeatedly sued, including by the Justice Department, over allegations of civil rights violations and racial profiling of Latinos.
In scorching 105-degree heat, the demonstrators from across the U.S. marched toward Arpaio's jail, telling how similar issues exist in their home cities.
"I can assure you there is a Joe Arpaio in your communities," Marisa Franco, who leads the #Not1More deportation organization, said.
Melissa Mark-Viverito, the first Latina City Countil Speaker in New York City, told BuzzFeed News Arpaio's policies hurt Latinos and over-criminalize low-level offenders.
A group of undocumented mothers and activists led the singing of Selena's hit song Como La Flor.
There were counter-protesters as well. One small group was angry about veteran suicides, while Arthur Olivas claimed Mexicans love Donald Trump, who has described some of them as rapists and criminals.
Arriving at the jail under the watchful eye of Phoenix police, who facilitated the protest but also filmed it, activists not personally affected by immigration issues spoke about why they also came out to demonstrate.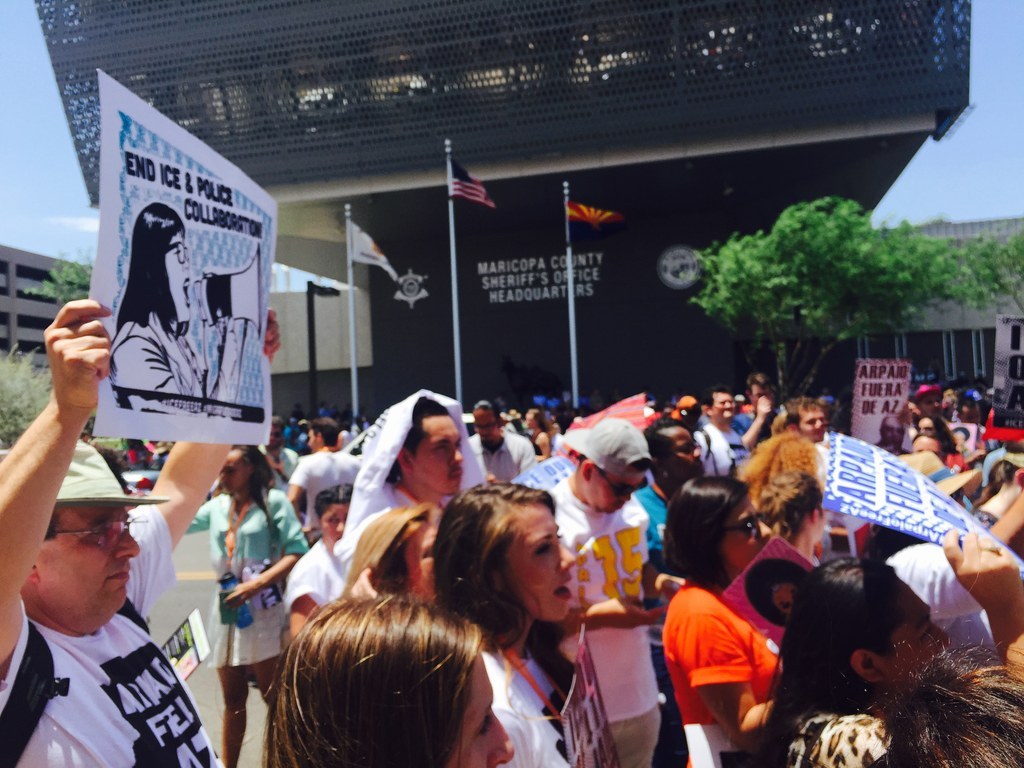 "Four women are holding this sign," one activist with progressive Democrats said at one point during the rally. "Four white women," her friend responded. "How cool is that?"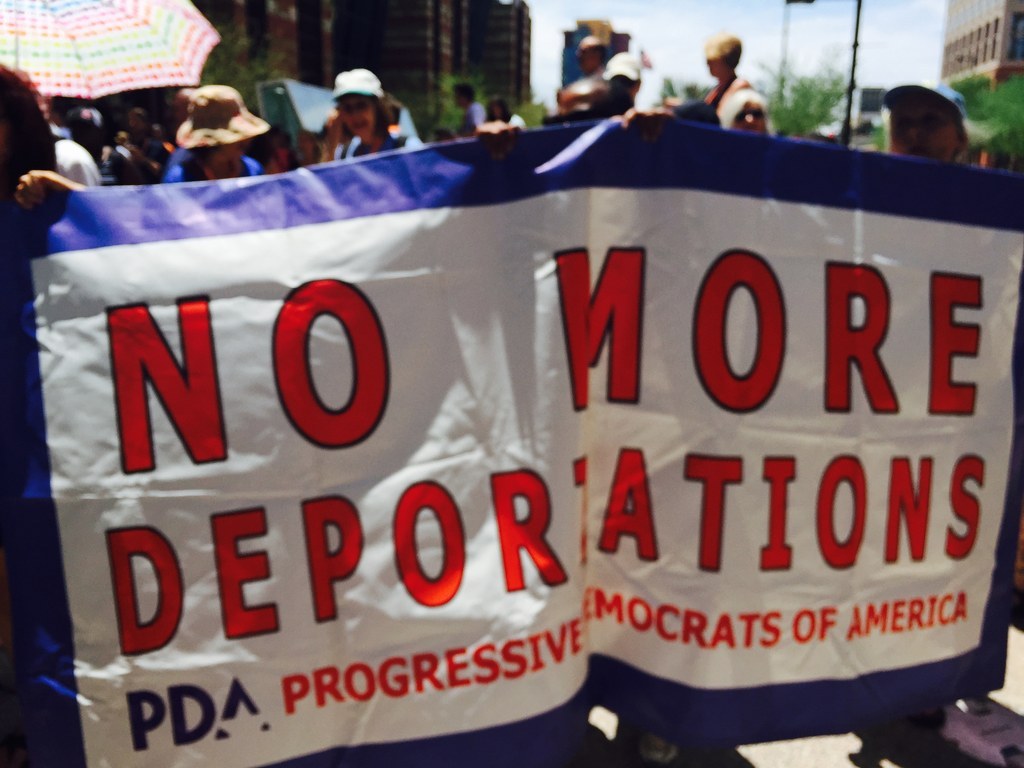 One of the women, Janice Porter, 68, of Tucson, wore a rainbow Bernie Sanders button and said she was showing solidarity because Arizona is her state. While the issues don't directly impact her, they hurt people she cares about.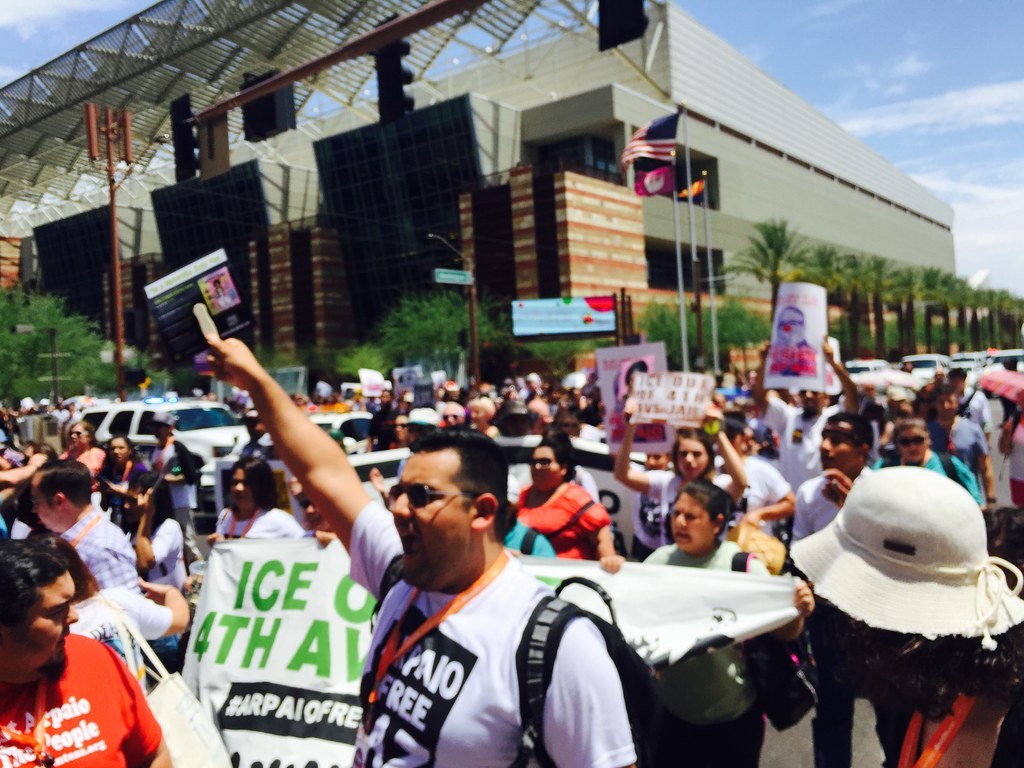 Desiree Vincent, an activist from New York City, said that while immigration isn't her fight, she believes in the #BlackLivesMatter cause, saying "people here are missing their families at the dinner table."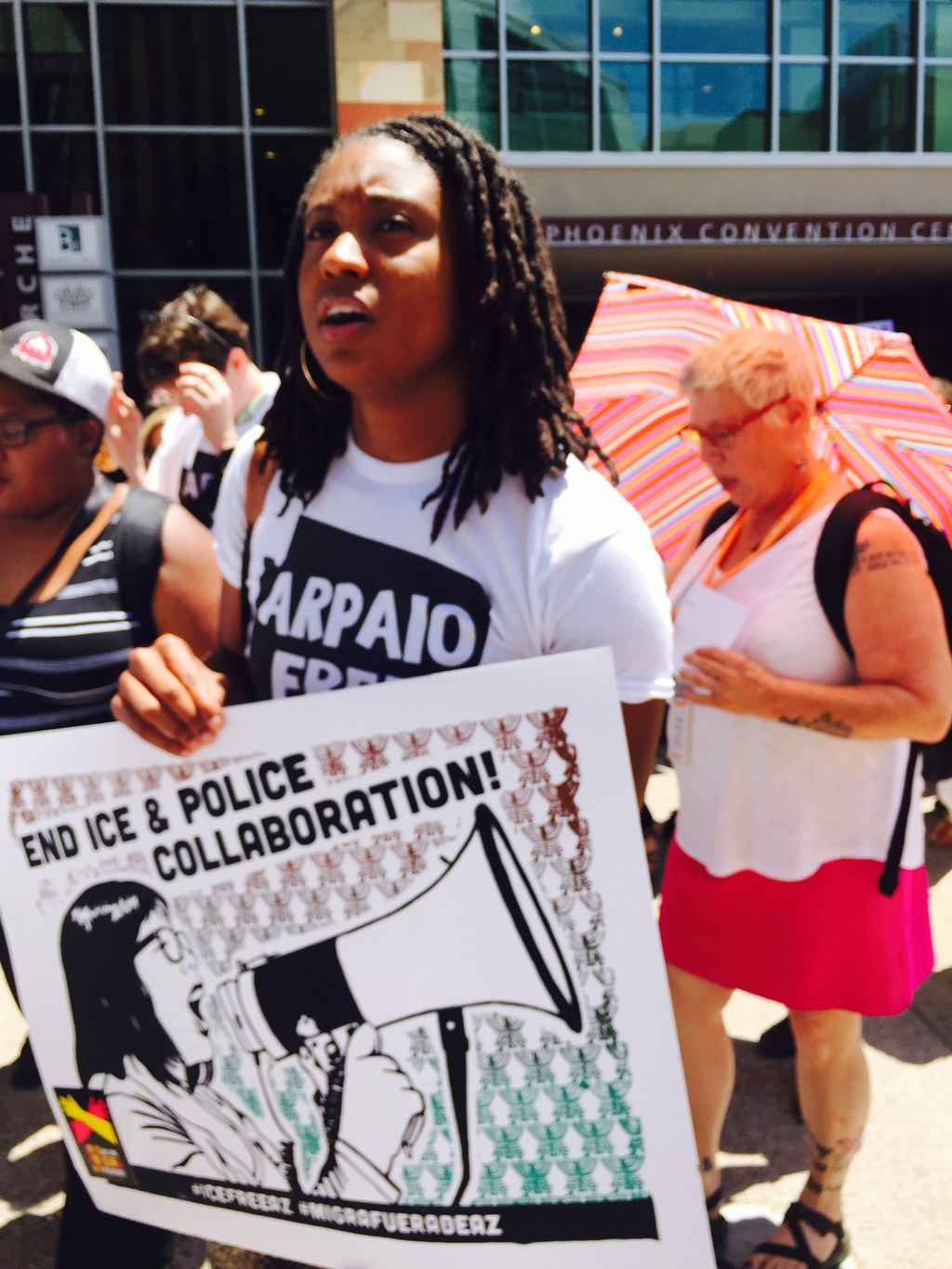 Maurice Bradford, a 40-year-old rapper and activist from Southern California, said this is his fight.
LGBTQ activists also made their presence felt in the streets of Phoenix.
Before the rally, liberal favorite Elizabeth Warren fired up the crowd, taking aim at the state's hardline immigration law. "Arizona's SB1070 law is stupid, it is racist, it is unconstitutional and it should be struck down," she said.
But outside where a Latina mother lathered her children with sunscreen and pushed a baby carriage protected by a Telemundo Phoenix umbrella, the focus was very much on Arpaio.
Carlos Figueroa, who brought his family to the rally, said he was in one of Arpaio's jails, and wanted the community's voices to be heard and for families to stop being separated. "All we want is justice and to work," he said.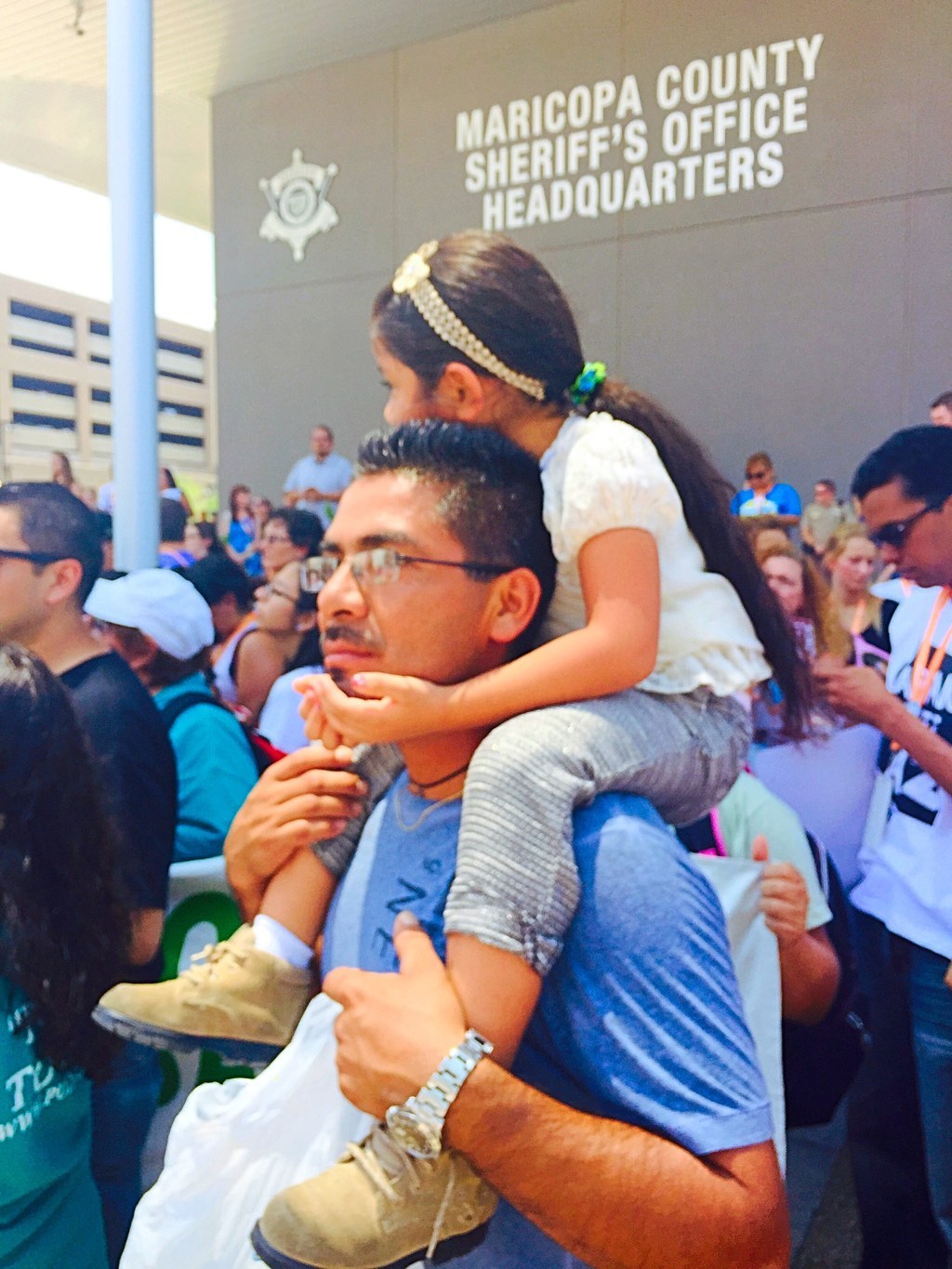 Carlos Garcia, a longtime advocate who exhorted progressives to support immigration activists, spoke as the rally wrapped up. Asked if the rally was a success, he smiled, said yes, and finished marching.